Work-life balance is a myth. Work-life "bloom" is where it's at
Topics
Featured
Share online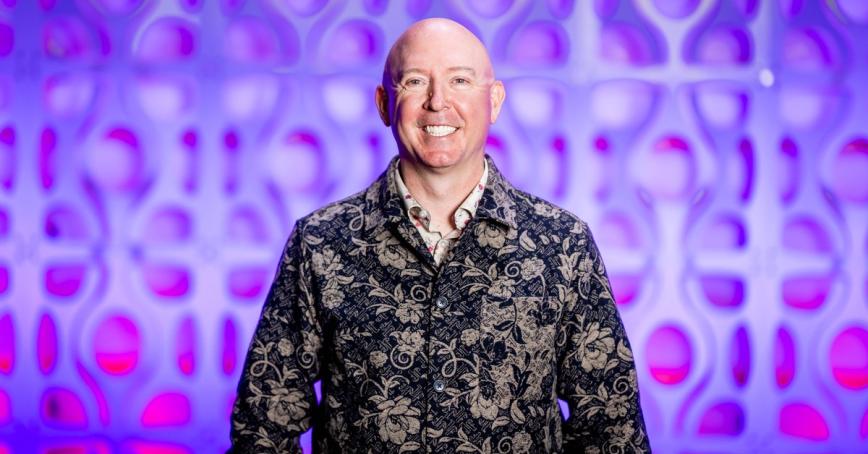 It was trumpeted as an awakening. Early in the COVID-19 pandemic, employers aiming to keep the lights on allowed, even encouraged, staff to work from home. Bosses regularly checked in on workers' mental and physical health. Corporate leaders acknowledged the need to make room for people's increasingly complicated home lives in their similarly fraught work lives.
But this seemingly newfound concern among leaders and organizations for their workers didn't last. And that's why Dan Pontefract wrote his latest book.
Pontefract is a graduate of Royal Roads University's Master of Business Administration program and  also a speaker and Forbes magazine contributor on the subject of leadership as well as an adjunct professor with UVic's Gustavson School of Business. He says he began reflecting in late 2020 on the good that occurred in the first few months of the pandemic.
Soon, though, "I started to see the fissures again and I started to see the boomerang effect, that this is going to back to the way it was."
By the time the Victoria, BC resident started outlining what would become Work-Life Bloom: How to Nurture a Team That Flourishes (released Oct. 24 in Canada), he found that it was worse than before.
"The empathy got replaced with, 'See, we told you: you can have work-life balance, but we want you back in the office.' or, 'Hey, employee engagement matters to us but, you know, we want you to over-perform with fewer people.'"
The ideas about work-life balance and employee engagement that had been sold early in the pandemic, he says, were "mirages or myths, a farce."
His research and interviews for Work-Life Bloom, as well as his own experience, led him to write about what he says are six key work factors — trust, belonging, feeling valued, purpose, strategy, and norms — and six life factors — relationships, skills, well-being, meaning, agency and respect — that are "essential for creating an integrated work-life ecosystem that genuinely blooms."
Pontefract says engagement efforts by organization leaders can often be shallow and do little more than acknowledge the existence of employees' lives outside work. He says that needs to be replaced with deeper conversations in which leaders ask about workers' sense of meaning in their employment; their wellness; and whether they have the skills to flourish both inside and outside of the workplace.
"Success for me is ultimately having the open dialogue that a leader can have with the team member and the team in general to say, 'I'm here for you if you want me to be but I also want to know what's working and what's not,'" he says.
It comes down to this for employees: "Am I valued by my boss, my team, my leader, my organization? "I think you can unleash an organization's greatest performance and output when you let your people know that they matter."
Having the conversations to achieve these wins is not a nice-to-have but a need-to-have, Pontefract says, and he points to the pushback witnessed in the last few years as people have changed and challenged workplaces while working through the pandemic.
"People are voting with their feet and they're also voting on their social [channels]. And they're outing bad bosses and bad leaders and bad organizations," Pontefract says, noting, "The storm is not brewing, the storm is here."
While he acknowledges trends such as "bare minimum Mondays," Pontefract says, "I don't believe in disengagement, I believe in renewal" and adds that good leaders have the ability to make that happen.
Learn more about the Master of Business Administration at Royal Roads.