What role does emotion play in environmental education?
Topics
Share online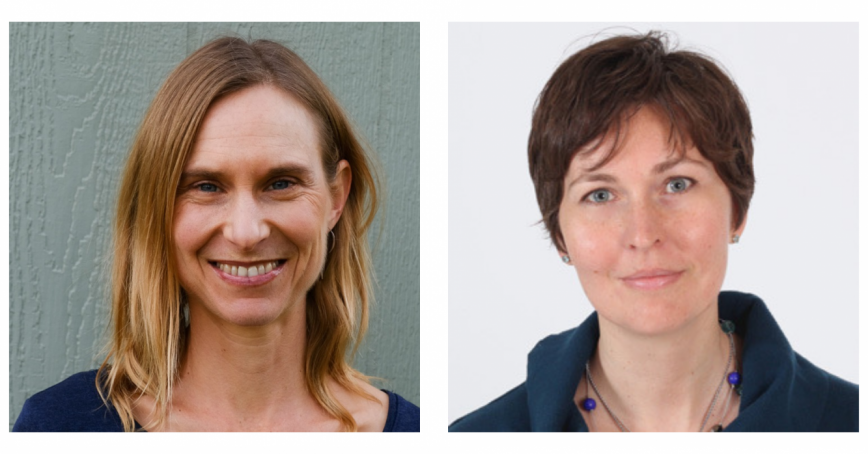 The recent report of the UN's Intergovernmental Panel on Climate Change was a dire warning of climate crisis in a summer scarred by heat domes, massive droughts and hundreds of wildfires burning millions of hectares of bush, forest and homes.
And if news of that shocking — but not surprising — document had you feeling a) frightened, b) angry, c) despairing for the future of humankind or d) all of the above, you may begin to understand the focus of a Royal Roads University research project: The role of emotion in environmental education.
Dr. Kirsten Rudestam has been awarded a Social Sciences and Humanities Research Council post-doctoral fellowship to work with Dr. Sarah Wolfe in RRU's School of Environment and Sustainability and through her Society, Environment and Emotions Lab. It's an international collaboration: Rudestam is with the University of California, Santa Cruz while Wolfe is a Royal Roads visiting professor from the School of Environment, Resources and Sustainability at the University of Waterloo (Ont.).
Focusing specifically on water-related university environmental courses, Rudestam will study how emotion affects students' reaction to what they're learning and whether or how much instructors factor this into their curricula design.
"What are those expectations for emotions, for affect in a classroom that's discussing water scarcity and climate change?" says Rudestam, a native of Toronto who moved with her family to California at the age of eight. "And faculty who are teaching those classes, how are they communicating what is acceptable and what is not?"
This is important information, she says, because those advocating for action against the climate crisis can't solely depend on science to sway people.
"We can't simply assume that people are going to make decisions that appear rational," Rudestam says. "It's necessary to be looking at the ways in which people care, the ways in which people are afraid, the ways in which people have nostalgia and they long for things. And the connections with the more-than-human world generally, the environmental world generally, but for me my research specifically focuses on water."
She saw these connections closely when working on water issues in the Deschutes Basin in Oregon. Different users of a local river and connected irrigation canals, for instance — from farmers who needed the water for irrigation to fishers, from recreational users to Indigenous peoples — had different practical stakes in water quantity and quality, yet there was "very much an emotional tenor to the conversations," Rudestam says.
"Part of transformation is dependent on emotional connection," says Wolfe*, noting that emotion is used in advertising to successfully to sell everything from dish soap to politicians.
"What I was seeing in the classroom is that emotion is the unacknowledged, the neglected aspect influencing students' receptivity to the type of materials we're presenting," she says, adding, "You can imagine, when we talk about climate change, when we talk about the environment and we talk about the future, it can be fairly grim.
"The number one thing is that you don't rely on fear to move your students to action," Wolfe says.
She also says she's excited to work with Rudestam, whom she calls an exceptional researcher. For her part, Rudestam says when she learned about the post-doc opportunity to work with Wolfe, something immediately clicked — she'd found someone else interested in the emotional quotient required for environmental action.
"For me, it was just love at first sight," she says. "I felt so inspired by her work and really seen in my own."
Together, they're aiming to help post-secondary educators inspire generations of students to not just fret about and fear climate change, but to do something about it now and into the uncertain future.