Vanier Scholar focuses on equitable spaces
Topics
Featured
Share online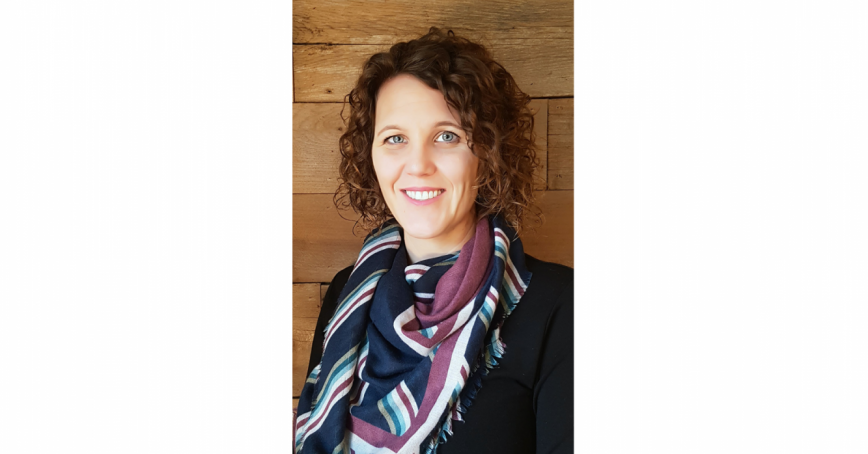 Since the earliest days of urban planning – when London's public spaces and transportation systems were designed for a male-dominated workforce – women's experiences have been largely left out of the design equation. The past decade has seen a shift, with the gender mainstreaming movement that has emerged around the world. But how well are those policies working and how can new measures be improved even before they hit the ground?
That's the focus of research led by Royal Roads Doctor of Social Sciences student Kristin Agnello, a professional urban planning consultant and 2021 recipient of a three-year Vanier Canada Graduate Scholarship. The award is valued at $50,000 per year and will support Agnello's "dissertation by portfolio."
Agnello says there are all kinds of design inequities in our built environment. Toronto has a policy on the books that states limits for wind currents generated by high-rises: it's based on what a typical 6-foot-tall man can withstand.
"That might make it so that women can't open the door of a building, if they're physically smaller," Agnello says.
She notes there are "thousands of examples" of how urban design fails women: glass, see-through staircases, public bathroom zoning (you can build more urinals per square foot in men's room), or public spaces that don't feel as safe because they don't have clearly marked exits.
"All of these little things add up to making life a little more difficult to engage in. It makes you question who belongs in a space," says Agnello.
Vienna introduced the first gender mainstreaming policy, where gender diversity is considered in every policy or program.
"The idea is that you're not excluding men, you're making it work better for everyone," she says. "I've been seeing this movement over the last 10 years and I started to question whether it's effective and what change it's making."
Agnello is taking a three-step approach to her research. First, she'll compile statistics from around the world to gather, measure and track links between urban policy and the impacts on women and public health.
Second, she'll produce a white paper on gender mainstreaming policies to "narrow the gap between research and urban planners" and determine areas where the experience in Vienna, and elsewhere, has succeeded or not.
Finally, she plans to create an evaluation tool that will give urban planners the ability to see potentially negative, unintended consequences of a draft policy, based on data from other jurisdictions.
"Planners and designers don't have a way of actually measuring the impact of the work they do," Agnello says, who has served as vice-president of the Commonwealth Association of Planners and chair of the Commonwealth Women in Planning Network. "With the white paper, the (data) indicators, and the tool, policy makers or members of the public will be able to say, hey, this makes the world better for everybody – not just for women but also for men, children, people of colour, people with disabilities, seniors."
For Agnello, choosing Royal Royals made sense because she wanted a doctoral program "grounded in a pragmatic application of what I was doing. As a designer by training, that's what really interested me—the ability to do interdisciplinary research where I have the design research, but I also have social research on the impact of that design. I've put together an awesome committee and I'm just really excited to get going."