Studying kids, violence and solutions
Topics
Featured
Share online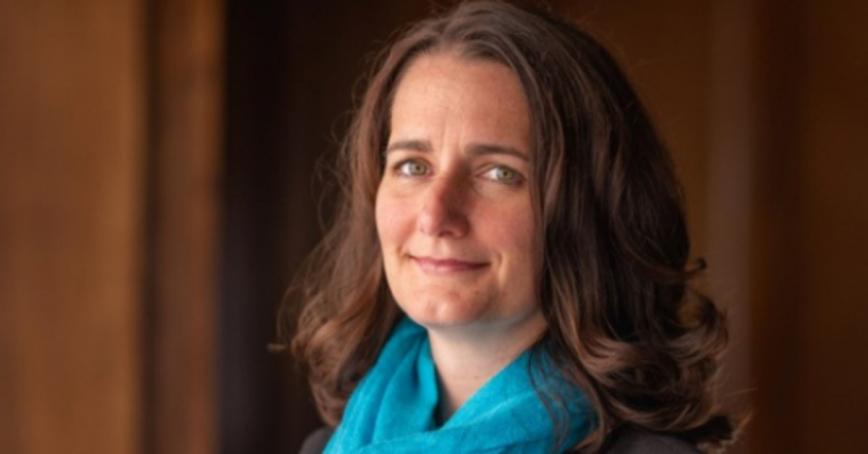 Kathleen Manion is no innocent when it comes to the safety of children and the everyday dangers they face.
She's an associate professor in Royal Roads University's School of Humanitarian Studies and the curriculum committee chair for the new Graduate Certificate in Transforming Child Protection to Wellbeing. And she's mother to an 11-year-old girl navigating the often fraught world of the middle grades.
But what she heard from teenagers in eight countries in southeastern Europe who were engaged in a research study about violence experienced by young people — in school and en route to school — raised even her eyebrows.
"It was still surprising the level of violence we actually found, and of all kinds: bullying, psychological, emotional, sexual, neglect," Manion says, adding, "Psychological violence was prevalent.
"In some cases, for some kids, this was daily; in other cases, it was less common but there were examples that went from minor through to mortal, including self-violence."
The most common perpetrators of acts of violence were peers, she says, noting teachers and parents were also on this list.
Talking to the young people, all ranging in age from 13 to 18 years, to draw out that information was no simple task.
The research was conducted by RRU core and associate faculty, including Manion, Vanessa Currie, Laura Wright and Laura Lee, in partnership with the International Institute of Child Rights and Development (IICRD), Child Hub South East Europe and Terre des Hommes International Federation, which led the project.
The Canadian team designed the research and trained researchers in Albania, Bulgaria, Bosnia and Herzegovina, Croatia, Kosovo, Moldova, Romania and Serbia. The local researchers then facilitated activities using art and play to support discussions with teens from both rural and urban areas, as well as with adults who support those young people: teachers, parents, community officials.
The eye-opening and challenging discussions showed differences in violence experienced across genders.
'They are small and no one believes them'
"The sexual violence was pretty profound for the young women," Manion says. "It was common: A lot of catcalling; there was unwanted touching happening in school and on the way to school; some cases of rape and sexual assault. But more the verbal sexual abuse was persistent."
Contributing to this, she says, was the persistence of traditional gender norms in the target countries. "There was still a perception that a woman's role is to be in the house and the male's role is to protect the family and to be a provider."
Exacerbating the problems "is that young people really didn't feel like they had a sense of agency, they didn't feel like they were listened to."
Wright, IICRD's director for participatory methodologies and a Master of Arts in Global Leadership graduate of Royal Roads, echoed that, quoting an answer from a teen in Bulgaria to the question "Can children complain?": "Well, they can, but hardly anyone will pay much attention to them, because they are small and no one believes them."
Currie, who holds a Master of Arts in international child welfare and is the executive director with IICRD, says of young participants, "They really felt an inability to change the social norms, or the things that were going on for them around violence, and maybe disempowered to create change."
Often when the institute works on research projects with young people, even in difficult circumstances, they retain a sense of hope respecting the incredible strengths in communities, Currie says. But on this recent project, hope was a little harder to find.
Still, the participatory research methodology allows them "to be the experts in their own lives," Currie says.
Wright says it's key that when researchers ask for input, that input leads to something. Thus, how all this research is used is the next step, with programming in the works to train professionals to address issues of violence in schools and communities.
The researchers have another conclusion for Canadians who read about this project and may be tempted to tut-tut about conditions of violence for kids in those other nations: All of this happens here, too.
"The levels of violence against children here are also very high," Currie says. "There's a lot of work that needs to be done around the world on these issues.
"Of course there's hope," she says. "That's what keeps us going, anyways, when you work on difficult issues. There's hope not that the issues are going to be completely solved but there will be incremental change, and opportunity for young people to create new stories for themselves and their communities."
• • • •
A new program
Royal Roads University recently announced the launch of a new program headed by Dr. Kathleen Manion and within the School of Humanitarian Studies: a Graduate Certificate in Transforming Child Protection to Wellbeing. Royal Roads developed this program in collaboration with two major global partners: the International Institute for Child Rights and Development, which contributes a participatory methodology to learning; and Child Frontiers, which provides the perspective of working both with development and humanitarian agencies, and at the policy level with local and national governments. This nine-month blended program will begin in September 2021; the application deadline is June 20, 2021. Find out more about the certificate program.