Student hears trafficking survivors' stories
Topics
Featured
Share online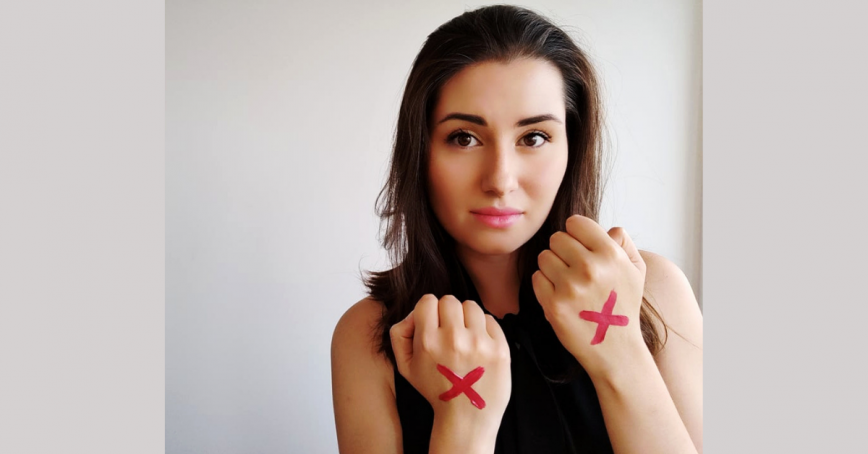 Ten years ago, Ena Lucia Mariaca, a bright teenager, daughter of parents from Peru and Costa Rica growing up in Ottawa, watched a video from Love146, a human rights organization that is fighting to end human trafficking.
The animated film showed how its characters — children not much younger than her — were trafficked and sexually exploited.
"It just broke my heart completely," Mariaca says. "And I thought, 'I want to do something about it. I want to learn more about this.'"
A decade later, that's exactly what she's doing.
Mariaca, who holds a joint Honours Bachelor of Arts in History and Political Science — specializing in human rights, political violence and security — from the University of Ottawa, is now working on her thesis toward a Master of Arts in Human Security and Peacebuilding at Royal Roads University. The subject: the needs and stories of male victims and survivors of child sexual abuse, exploitation and human trafficking.
Through volunteering at orphanages around the world in her late teens, and through her pro-bono work for Joy Smith, a member of Parliament from Manitoba who developed a national action plan to combat human trafficking, through years of university study and non-profit work, the topic of trafficking had always stuck with Mariaca. And in trafficking and exploitation of boys and men, she found a subject she believed was under-studied academically.
But how to research it? With guidance from her Royal Roads advisors and the university's research ethics committee, she settled on conducting interviews with men who had survived being trafficked and sexually abused to learn about their experiences and, from them, what could be done both to help them and to stop it happening to others.
She has interviewed with 35 male victims, each involving an introductory meeting, a questionnaire for the men to fill out — some of the responses reached 20,000 words and took months to be returned — followed by online video interviews.
'They are extremely well organized'
"It's absolutely mind-blowing the things I learn from these interviews," Mariaca says.
For instance, while the majority of abusers are males, she was shocked to learn about the number of female perpetrators, from abusers to "purchasers" of males who were trafficked.
In being exposed to the details of human trafficking, Mariaca says, she also learned about the "immense organization and detail" that goes into such criminal endeavours.
"They are extremely well organized and have a lot of moving parts, from access to organized crime, transportation, location acquisition, security… people trafficking and selling the kids."
As well, her contacts from time spent working with law enforcement officers and researchers told her about pedophile "handbooks" available in the darkest corners of the internet that contain step-by-step instructions about avoiding prosecution.
"It's a level of detail that you just don't expect," she says.
'Even if it hurts …'
Mariaca lauds the courage and openness of all the interviewees who participated in her research, recounting wrenching four-hour Zoom conversations in which memories of abuse and memories of not being believed were intertwined.
"Even though they're crying and visibly suffering, they really do want me to go deeper and ask those questions because no one else will and everyone is scared to," says Mariaca, who underwent mandatory weekly counselling, as well as regular talks with the RRU advisory committee, while doing research to help her deal with the effects of secondary PTSD from hearing so many stories of trauma and abuse.
"All the survivors in general, even if it hurts, they're willing to revictimize themselves in order to provide something that will help someone else."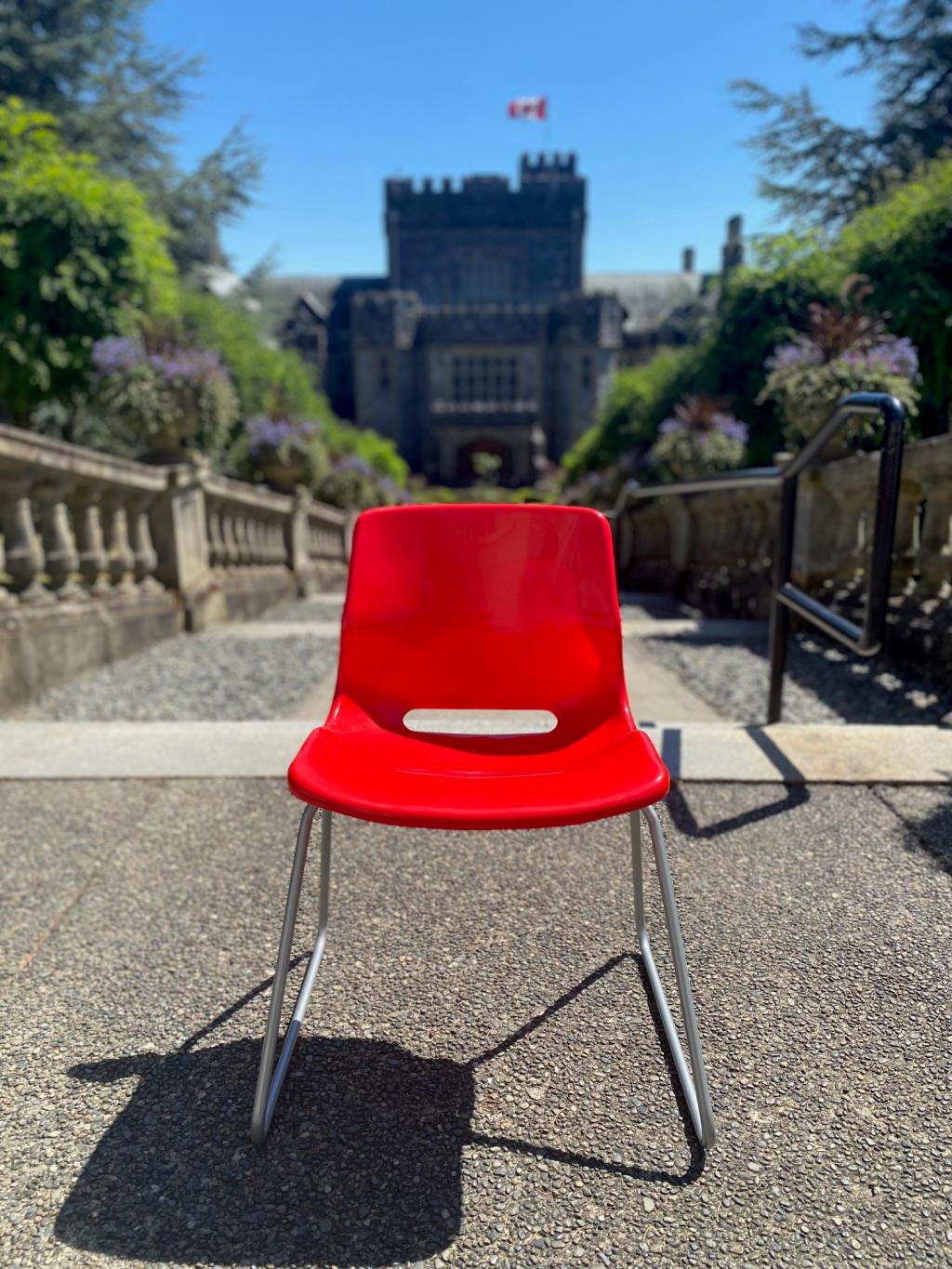 Friday, July 30 is the United Nations World Day Against Trafficking in Persons. Royal Roads University is participating in #seats4survivors, a performance art piece and social media awareness campaign by artist, activist and survivor Kendall Alaimo, as she launches The University Alliance on Human Trafficking. The red chair in the photo to the left was photographed on the Royal Roads University campus to show our support of the awareness campaign.
World Day Against Trafficking in Persons events: