Topics
Featured
Share online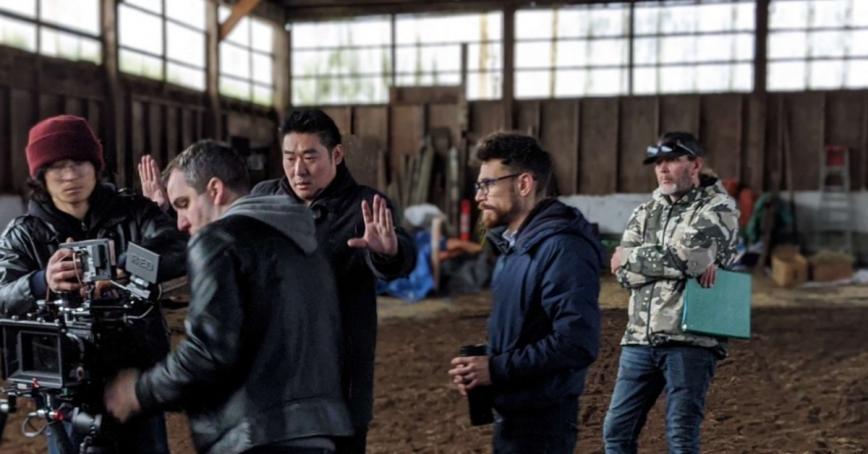 Is a picture worth a thousand words? In this age of ubiquitous image-sharing, it's a serious academic question that Royal Roads University's School of Communications and Culture encourages students to consider.
"As a society, we are becoming more and more visual," says program head Dr. Chasten Remillard. "The opportunity to look into how we make meaning — about ourselves and about our culture — from that imagery is a very exciting area of academic study."
Unlike traditional universities, where visual media may not be historically valued as an academic pursuit, Remillard says RRU is open to more creative communication methods of presenting research and disseminating knowledge.
"We believe visual storytelling is a very valid way of exploring how culture is created and maintained. That openness makes us quite appealing to students who want to present their findings in a manner that may not normally be considered academic." 
One of those storytellers is Arnold Lim. He entered the Master of Arts in Professional Communication program through RRU's flexible admissions system that recognized his years of practical experience as a highly published photographer and filmmaker. And although he's only months into his program, Lim says he's excited by the prospect of submitting his final thesis in the form of a movie or documentary.
"As a photo-journalist, I've been on a journey to refine my ability to tell a story without words," Lim says. "My practical skills are the baseline for a professional career that is only going to be buoyed by learning more about the nature of communications itself. Through RRU, I have the opportunity to explore challenging ideas while still practising my craft."
That craft is rapidly gaining Lim wide recognition. He's a two-time winner of Telefilm Canada's Talent to Watch award, and his first feature film All-in Madonna was screened at the 2020 Whistler Film Festival. It is being hailed as one of the must-see films of the 2021 Victoria Film Festival.
In the film, director and producer Lim tells the story of Madonna, a home-schooled and sheltered teenager who attends public school for the first time in her small town, where she is confronted by negative perceptions of her reclusive father. Lim says he used asymmetrical compositions and focused lighting to produce meaning throughout the film.
 "I lit for darkness rather than light," he says. "I wanted to use the strong shadows as a visual metaphor about what is left unseen or unsaid. I'm fascinated about what we choose to leave out of our communications, and what that says about us — both as individuals and as a society. It's an area I want to study and understand more."
Remillard says Lim's interests reflect the long intellectual history linking communications and culture.
"Our culture is essentially made up of the things that we hold close, and communication is the fibre that connects and maintains those things. For example, the ways we choose to present and define ourselves on social media is a very visual means of communicating how we see ourselves and what we value.
"Digital platforms are very quickly changing our expectations about representation, identity, how we relate to our environment, and so on. How we express ourselves visually is a highly relevant field of study, and only going to become more so in the future."
All-in-Madonna screens during the Victoria Film Festival Feb. 5-14.