RRU honours activist, environmentalist and singer of silly songs
Topics
Share online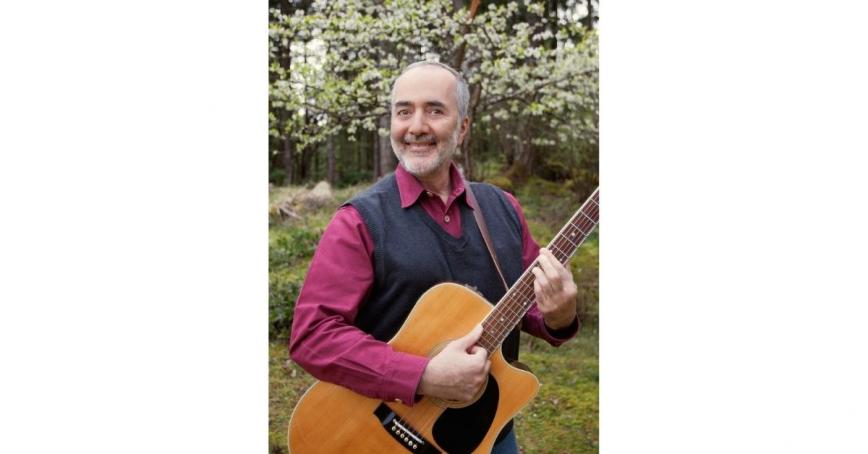 For 50 years of entertaining.
For 50 years of caring about and creating for children.
For 50 years of baby belugas and wheels on the bus that go 'round and 'round, 'round and 'round, 'round and 'round.
For all these things and more — including an impressive history of philanthropy and activism — Royal Roads University is awarding Raffi Cavoukian an honorary degree June 10 at its spring convocation.
The RRU Doctor of Laws, honoris causa, is not the first official recognition for a man whom the Washington Post called "the most popular children's singer in the English-speaking world." Raffi has been granted the Order of Canada, the Order of British Columbia, the Fred Rogers Integrity Award, the United Nations Earth Achievement Award and several other honorary degrees, among other numerous accolades.
But Raffi and Royal Roads are a unique and appropriate fit because his life and career have exemplified the university's core values: caring, creativity and courage.
His courage developed early, as the 10-year-old son of Armenian parents in Egypt who immigrated with his family to Canada not knowing how to speak English; and later, as a young man aiming to build a music career from scratch, and hitchhiking from Toronto to Vancouver — a solo act, fittingly — to do it.
His creativity is legendary: beloved songs for children that can be heard in homes across Canada and around the world, whether in recordings he made or sung by parents playing games with their kids or, perhaps, urging them to sleep. If you had children in the last few decades and don't think you know a Raffi song, you almost certainly do — "Baby Beluga," "Bananaphone" and "Down by the Bay" are just a few of the most popular.
As well, as an artist and entrepreneur, the Salt Spring Island resident has written, produced and recorded songs for himself and other artists, produced DVDs, written books and even started his own independent label, Troubadour Music.
He also launched the Raffi Foundation for Child Honouring, which is all about caring — for kids, the planet and their future. "This initiative began in 2006," according the nomination for his RRU honorary degree, "when he co-edited an anthology called Child Honouring: How to Turn this World Around, which developed a philosophy of child honouring as a way to restore communities and ecosystems. Through his foundation, child honouring has also been developed into an online course, which he has made available through his foundation."
In addition, according to his foundation website, "The heart of this vision was expressed two years later in A Covenant for Honouring Children… along with its nine principles." They are: Respectful Love, Diversity, Caring Community, Conscious Parenting, Emotional Intelligence, Non-violence, Safe Environments, Sustainability and Ethical Commerce. Those principles are now used in public health and education.
A member of the Canadian charity Artists Against Racism, Raffi's recent musical work focuses on social and environmental causes and appeals to the generation who grew up with his children's music — "Beluga Grads" — to effect change.
For all his accolades and accomplishments, though, "he's a really down-to-earth, humble individual," says Kathleen Burton, a Vancouver Island resident and RRU Master of Arts in Environment and Management student who's also in her second term as the student-elected member on the university's board of governors.
Burton says she met Raffi when he attended a game of the Peninsula Panthers junior hockey team, for whom she was the anthem singer. "We share the joy of music and children, and my children grew up with Raffi. 'Baby Beluga' was a song I sang to my kids every night before bed."
About his honorary RRU degree, she says: "When his name came up, I was absolutely thrilled just because of the work that he does. He has done so much over his career well beyond his music to promote the safety of children, the honouring of children.
"He's just a goodhearted, genuine individual who wants to make the world a better place. And that's what drives him."