Royal Roads meets Accessible BC Act requirements
Topics
Share online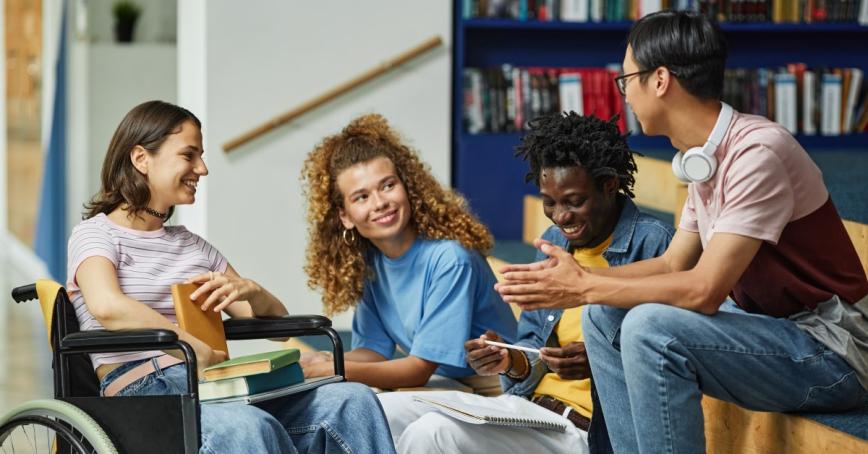 Today marks the date set by Government of British Columbia for public sector organizations to establish an accessibility committee, an accessibility plan and build a tool to receive feedback, under its Accessible British Columbia Act. 
Over the past few months, a project team comprised of members from the Office of Human Rights and EDI, Operations and Resilience, Student Services, Communications, and Human Resources, engaged the Royal Roads community, conducted research, attended workshops and consulted with disability advocates to create Royal Roads' first institutional Accessibility Plan, to make the university more accessible and inclusive for persons with visible and invisible disabilities. 
A 13-member RRU Accessibility Committee has also been created, including appointed members from different areas of the university, as well as members who were selected through a call for applications. The committee includes staff, student, faculty, alumni and public membership and is comprised of people who bring knowledge, lived experience and skills needed to guide the university on this work.
"While developing an Accessibility Plan, creating a committee and a mechanism to get feedback are requirements under the Accessible BC Act, we are taking this opportunity to consolidate and build on the good work already underway in many areas of the university to make it more inclusive," says Alejandro Campos-Garcia, the Associate Director of Human Rights and EDI at RRU. "The Accessibility Committee will provide consistent guidance and help harness the power of the people, place and purpose to make inclusion the default instead of an afterthought."
Both the committee and the plan will evolve over time and to continue to become responsive and to add to accessibility supports. 
The third and final requirement under the Act was to build a mechanism to receive feedback on accessibility barriers and suggestions on removing them. An online form and a phone number will allow people to call and share their feedback with the office of Human Rights and EDI. 
While these were necessary steps to bring the university into compliance with the legislation, they also provide a framework for efforts made over the years and build a strong foundation of a more inclusive university environment in which to learn, teach, work and visit.