Restoring humanity a story at a time: Communication Ethics Conference
Topics
Featured
Share online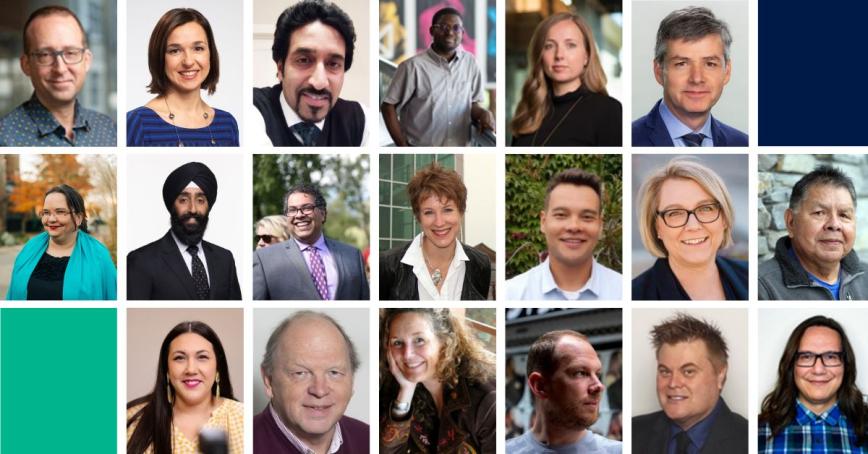 The School of Communication and Culture is hosting its third annual Conference on Communication Ethics, with a lineup of insightful and engaging speakers and panels that will appeal to professionals at any stage in their education or career. The free virtual conference will dive into the question: How can ethical communication help to restore humanity?  
Session themes include Indigenous professional communication, restoring humanity in turbulent times, creating community after the pandemic, photojournalism ethics, the importance of local news, socially engaged theatre, communication to combat the climate crisis, poetry and the language of decolonization. 
Third Annual Conference on Communication Ethics
WHEN: February 22, 2023 9:00 a.m. — February 23, 2023 3:00 p.m. PST  
WHERE: Virtual event  
REGISTER to attend (free) 
Your free registration gets you into any session or panel throughout the conference. 
Conference Preview – Day 1
Traditional Welcome  
Join artist, community educator and Elder Butch Dick (Yux'wey'lupton) and Director, Indigenous Education, Russell Johnston (Sungilawakan) for a traditional welcome to the ancestral lands of the Xwsepsum (Esquimalt) and Lekwungen (Songhees) families.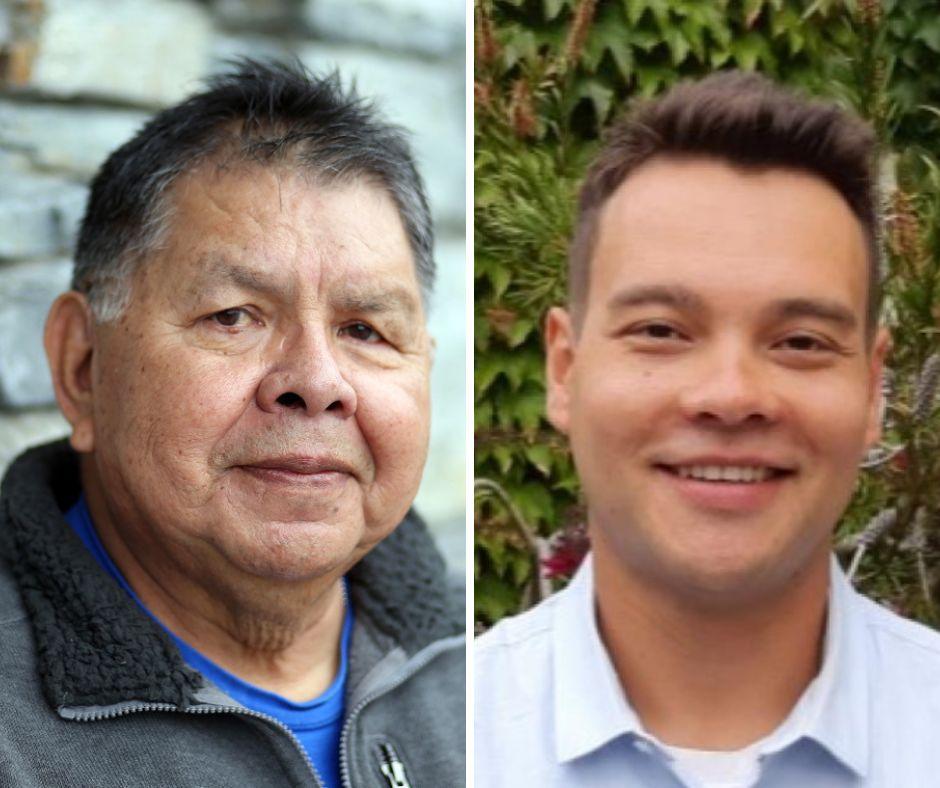 From left to right: Elder Butch Dick (Yux'wey'lupton) and Russell Johnston (Sungilawakan).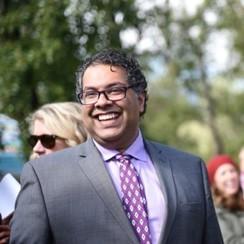 Restoring humanity in turbulent times 
Naheed Nenshi served as Mayor of Calgary, Canada for three consecutive terms from 2010—2021. Nenshi is an accomplished business professional and community leader.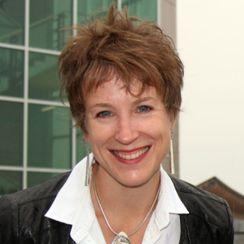 Poetry and the language of decolonization  
Dr. Sarah de Leeuw is a Professor in the Northern Medical Program and Canada Research Chair in Humanities and Health Inequities at the University of Northern British Columbia. de Leeuw is an award-winning researcher and creative writer whose work focuses broadly on marginalized peoples and geographies.
Panel: Why local news matters
Moderator: Robert Remington is a career journalist and Associate Faculty member at Royal Roads.
Dave Obee is the editor and publisher of the Times Colonist newspaper in Victoria, BC. Obee has been a journalist for half a century and his work has won awards for making a difference in the field.
Dawn Walton is the Managing Editor at CTV News Calgary. Walton is an award-winning journalist and editor
Rob Germain is CEO of CHEK Media Group in Victoria, BC, now the only employee-owned TV station in North America.
Bhupinder Hundal is the News Director and Station Manager at Global BC, one of the largest newsrooms in Canada.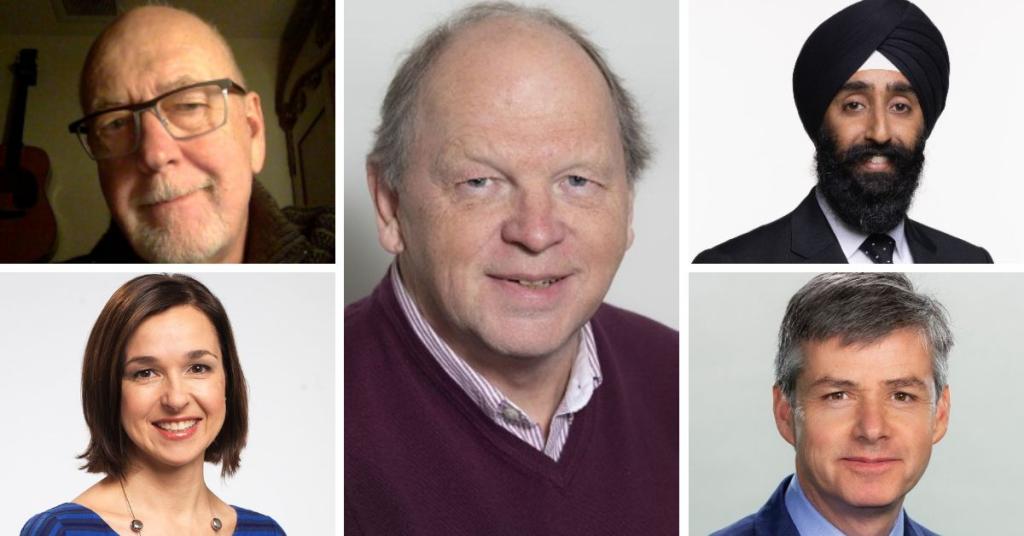 Robert Remington (Top left); Dawn Walton (Bottom left); Dave Obee (Center); Bhupinder Hundal (Top right); Rob Germain (Bottom right).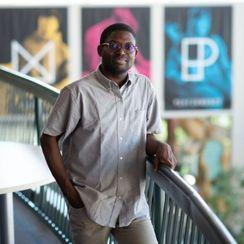 Socially engaged theatre
Dr. Taiwo Afolabi is the Canada Research Chair in Socially Engaged Theatre at the University of Regina. Afolabi is an artist, qualitative researcher, theatre manager, applied theatre practitioner and educator.
Conference preview – Day 2
Restoring humanity in the classroom
Lauren Halcomb-Smith is an Instructional Designer for the Center for Teaching and Educational Technologies (CTET) at Royal Roads. Halcomb-Smith is a recipient of the Teaching Excellence Award from McGill's Faculty of Education.
Ken Jeffery is an Instructional Designer for CTET at Royal Roads. Jeffery is passionate about building engaging, constructivist learning environments and finding new opportunities for student-centered learning.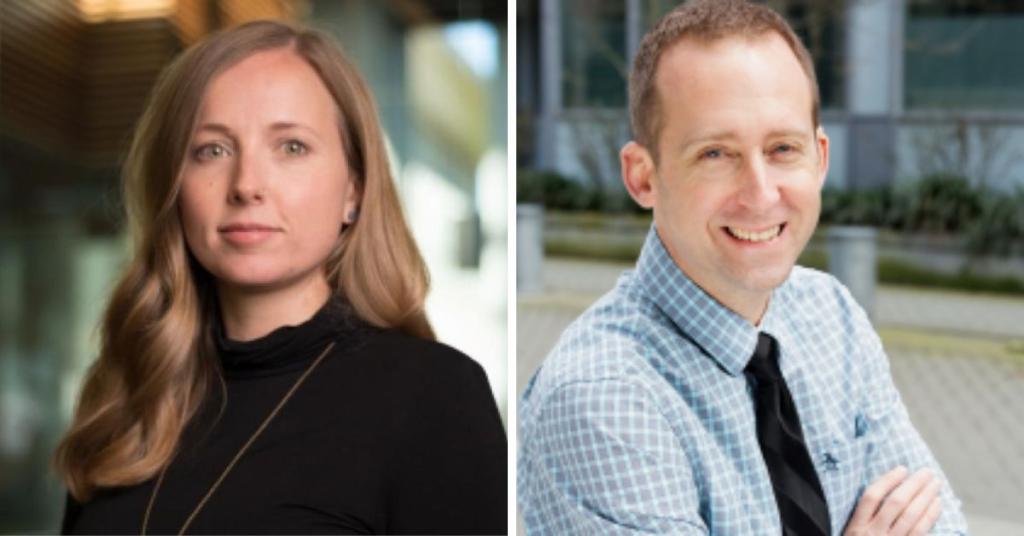 Lauren Halcomb-Smith (Left) and Ken Jeffery (Right).
Panel: Indigenous professional communication
Dr. Wayne Clark is the Executive Director of Indigenous Health Initiatives for the Faculty of Medicine and Dentistry at the University of Alberta. Clark's research interests include Indigenous health systems, Indigenous research methodologies, and Inuit Qaujimajatuqangit/ ᐃᓄᐃᑦ ᖃᐅᔨᒪᔭᑐᖃᖏᑦ.
Juli Holloway is the Director of Communications and Engagement for the BC First Nations Justice Council. Holloway has dedicated much of her career to working with Indigenous organizations and First Nations to drive transformative change for First Nation communities and people.
Timothy Kenny is Senior Communications Advisor for Women and Gender Equality Canada. Tim has worked on various Indigenous communications initiatives such as National Indigenous Peoples Day campaigns, Indigenous Reads, Words Matter, and the award-winning Protect Our Elders Campaign.
Allison Tedford Seaweed is a Storyteller and Indigenous relations consultant. She has over a decade of government experience contributing to culturally sensitive data storytelling, policy analysis and program development and seven years of private sector experience creating information products that educate, inform and delight.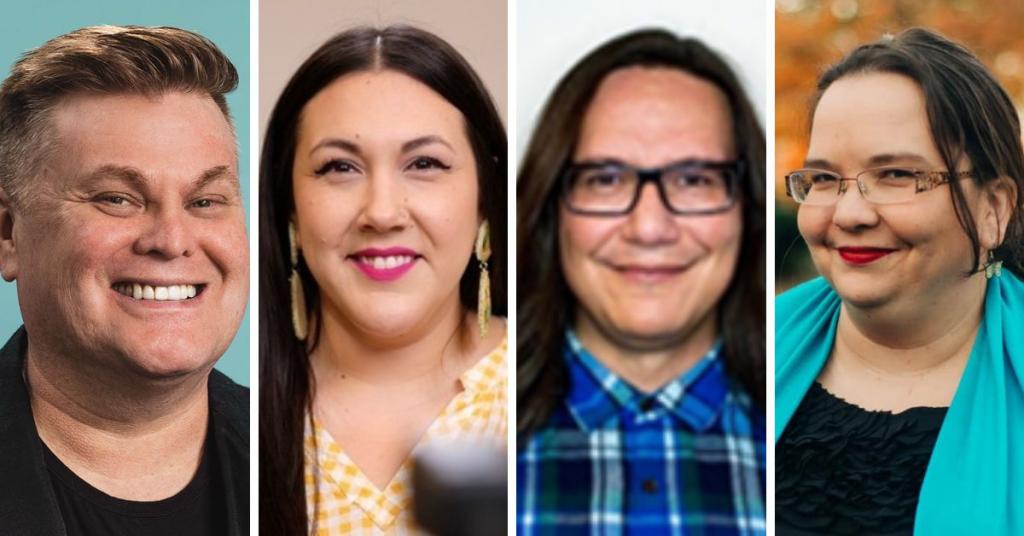 From left to right: Dr. Wayne Clark, Juli Holloway, Timothy Kenny and Allison Tedford Seaweed.
Panel: Restoring humanity in post-secondary
Dr. Veronica Thompson is the Vice-President Academic and Provost at Royal Roads. Thompson is an accomplished leader and strategist.
Dr. Hilary Leighton is an Associate Professor in the School of Environment and Sustainability at Royal Roads. Leighton is a lifelong apprentice to nature and psyche. She's a Psychotherapist and Registered Clinical Counsellor in private practice.
Raaj Chandran is Associate Faculty in the School of Communication and Culture at Royal Roads. His research interests include strategic communication in an era of world citizenship, cultural sensitivity in international communication and a humanist approach to communication.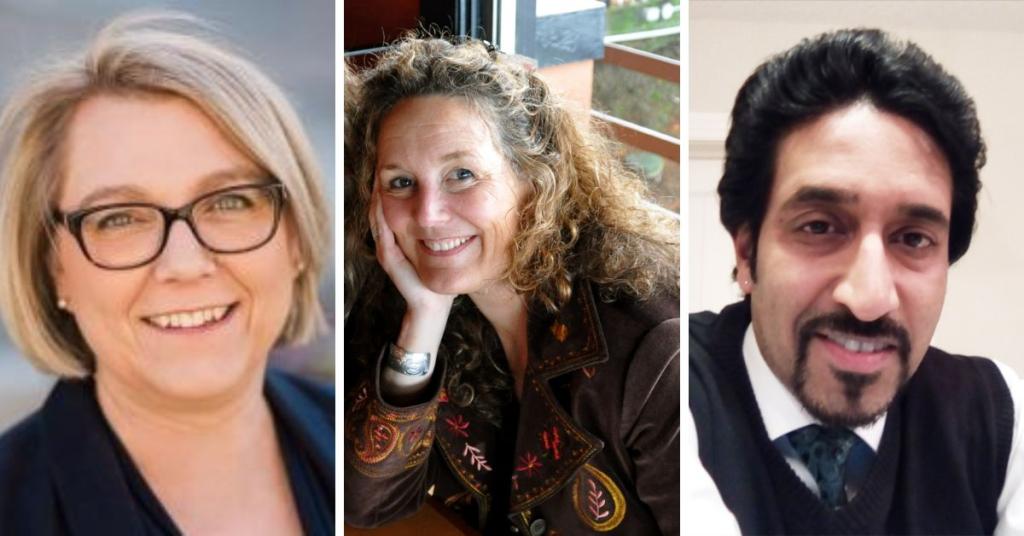 From left to right: Dr. Veronica Thompson, Dr. Hilary Leighton and Raaj Chandran.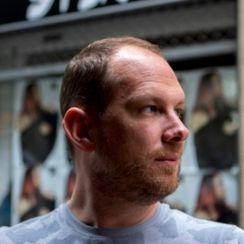 Humanitarian images as moral objects
Richard Stupar is an Assistant Professor in the Center for Media and Journalism Studies at the University of Groningen. His work is on the norms and practices of bearing witness by journalists in geopolitically marginal conflicts, as well as the role of affect/emotion in the work of journalists under pressure.

Register to attend the Conference on Communication Ethics.
---
We always want to hear stories about the people, programs and places that are the Royal Roads experience. Share yours via the RRU Story Exchange and it could be featured on our web site and social media.