Power to the people: How small co-ops could have a big impact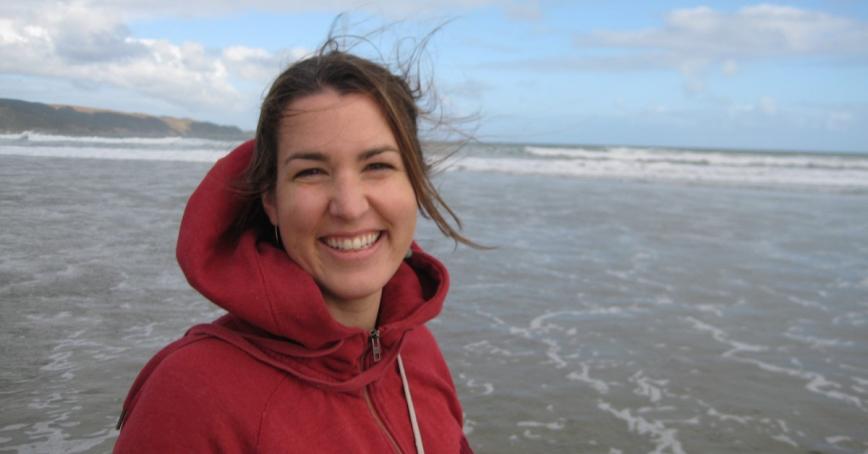 Renewable energy co-ops are taking hold in Canada as more communities look for ways to meet net zero emissions objectives.
Communities across Canada have invested in creating renewable energy co-operatives, with more than 50 active RECs in operation that buy or transmit electricity to local customers or producing power for their communities. The concept has gained the most traction in Ontario, BC and Alberta, as found in a 2022 survey. 
The projects increase the uptake of new energy sources such as wind and solar by distributing benefits more widely to diverse communities, which is true to their co-operative roots.
Julie MacArthur is a Royal Roads associate professor in the School of Business, as well as Canada Research Chair for Reimagining Capitalism. She's teaming up with Martin Boucher and Marc-André Pigeon from the University of Saskatchewan, Karen Miner from St Mary's University, Kuan Jian Foo from BIA Energy Canada as well as RRU post-doctoral researcher Derya Tarhan to co-ordinate a project titled "Scaling-up the Impact of Renewable Energy Co-operatives in Canada." They will explore how RECs can make a more meaningful, and timely, contribution to Canada's efforts to achieve net-zero greenhouse gas emissions by 2050.
The research team is organizing a three-day event this spring in Ottawa, where they will bring together renewable energy professionals, REC investors and energy policymakers to discuss research findings, plan for filling in gaps in the research and workshop how to scale up the impact of RECs for Canada's energy transition. 
RECs can involve people pooling money to invest in and build solar arrays on rooftops or wind farms, MacArthur says. In Alberta, some co-ops own the poles and lines that bring electricity to people's homes; in Copenhagen, Denmark, one co-op owns an offshore wind farm (once the largest in the world) with the local municipal utility; and in Dawson Creek, Peace Energy Renewable Energy Cooperative partnered with Vancouver Island-based Aeolis Wind and AltaGas to develop British Columbia's first commercial wind facility, Bear Mountain Wind Park.
"The scale, I think, surprises some people," she says, noting that RECs often work with developers of energy projects to ensure locals enjoy a significant share of related employment benefits. They also often reduce local opposition to new energy projects and help provide vital revenue for other community initiatives.
It's not necessarily that co-ops and local organizations can do all of it, because they can't. It's that they need to be a significant part — working together with municipalities and other public sector actors.

Julie MacArthur, associate professor
MacArthur says there is a long history in Canada of successful co-ops that grow and sell grain or operate credit unions or even oil refineries. The form of corporation emerged in times of crisis and out of a need.
"How do we bring together that democratic, member-controlled, local participation in with a low-carbon transition that's going to meet Canada's net-zero and just-transition goals?" she says.
"It's not necessarily that co-ops and local organizations can do all of it, because they can't," she says, "it's that they need to be a significant part — working together with municipalities and other public sector actors."
MacArthur and colleagues will explore these ideas at the Ottawa conference, as representatives of assorted RECs gather to talk about their experiences with policymakers and other co-op sector actors.
"There's a lot of activity going on that people aren't aware of, so some of this is awareness raising as well as the facilitation of the co-operatives. These kinds of actors are essential parts of an energy transition to build social support, and so people living in a space can see and benefit from the technology that is increasingly in their backyard," she says, adding, "In the Canadian context, Indigenous resource sovereignty is an especially crucial piece of the energy transition puzzle."
MacArthur says that many countries already have a federation of RECs, which is lacking in Canada. Connections grants funding this and other conferences can be a first step to connect, share information and collaborate – co-operatively. 
---
We always want to hear stories about the people, programs and places that are the Royal Roads experience. Share yours via the RRU Story Exchange and it could be featured on our website and social media.