Pandemic as tipping event
Topics
Featured
Share online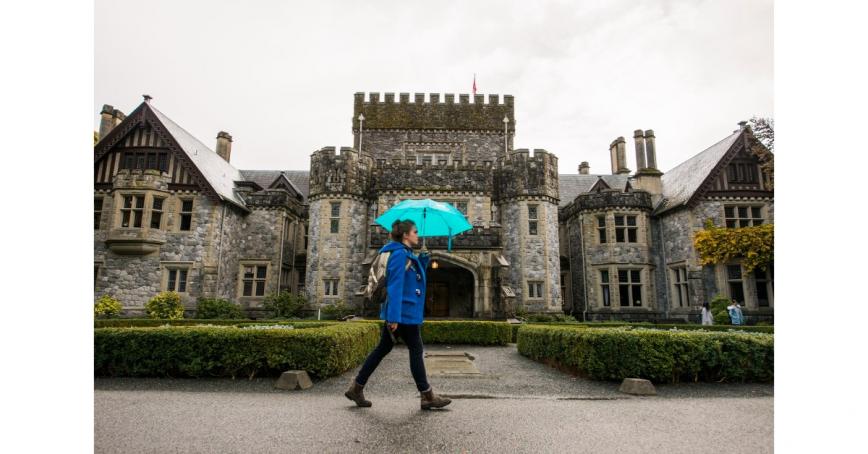 How can a university go beyond surviving the COVID-19 pandemic, and instead move into thriving as a learning community – or even transforming how it operates, teaches and researches?
Those are the questions explored by three experts in disaster and resiliency in a newly released report from Royal Roads University.
The report, Surviving, Thriving or Radical Revisioning: Scenarios and Considerations for Pandemic Recovery and Response Planning, is an enlightening, plain-language exploration of next steps during and beyond the pandemic.
 The report, written by Royal Roads' response and recovery advisors Drs. Robin Cox, Thomas Homer-Dixon and Jean Slick, is based on best practices of disaster and emergency management, and crisis and risk management. While some recommendations are specific to Royal Roads, many of the ideas and processes can be applied to any organization as its response to the pandemic evolves and changes.
As new information (about the virus, its effects, treatment options, the efficacy of non-pharmaceutical interventions and social responses/compliance with public health guidance, etc.) becomes available, the document will be updated and refreshed.
The first planning assumption by the report's authors is that the world is in new territory. They frame the pandemic as "a tipping event," noting "it has caused a fundamental and irreversible system shift in Canadian society and human civilization."
Slick, head of the disaster and emergency management programs at Royal Roads, says the report's authors put emphasis on long-term outcomes in their examination of the impacts of the pandemic.
A return to the previous normal is "unrealistic" and would "demonstrate that we have not learned from the event," Slick explains.
"Two other possible outcomes are offered: we survive the pandemic and continue to thrive in a new normal, or we look for ways to radically revision to create a new normal."
Slick says a radical revisioning would require a new normal that is substantively different from the past, and minimizes future risks. And she points out Royal Roads is uniquely positioned to deal with this scenario.
"Royal Roads has a history of thriving when faced with change. Our model, when it was first developed, is an example of a radical revisioning approach. We successfully transitioned from a face-to-face military college to a largely online university created to meet the needs of the working professional."
"We are grateful to Drs. Cox, Homer-Dixon and Slick for volunteering for this work and for sharing their expertise with the university, BC and the world in this document," says Royal Roads President Philip Steenkamp. "The report provides much food for thought and lays out clear options to consider as we choose our next steps. Most importantly, it gives us hope – the fuel needed to build up our courage and tackle the challenges ahead."
The courage to pivot to a different way of doing things is a theme throughout the document, and is transferable to everyday life, whether that is back-to-school plans for children, changing how movies and television are shot, or looking at when and why we might start traveling the world again.
With the possibility of the pandemic lasting another 18 months, considering scenarios that include radical revisioning "may be essential for some organizations to survive and thrive," Slick says.