Mike Atkins: Learning to lead
Topics
Featured
Share online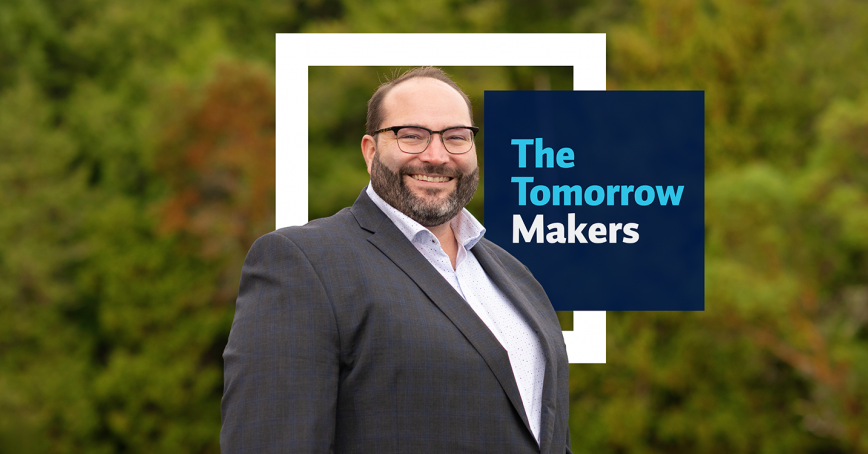 Mike Atkins is passionate about learning, leadership and the transformative power of trust to focus the efforts of a diverse group of people to achieve organizational goals.
As a professional coach, Atkins helps organizations harness that power to meet the challenges of what he calls a VUCA world: volatile, unpredictable, complex and ambiguous.
At the same time, he's completing his fourth RRU post-secondary certification — a Doctor of Business Administration — examining how to quantify the effect of trust on organizational performance.
"Any good leader knows that learning is not 'one and done'," Atkins says. "We say that leaders are readers because they're continuously trying to grow, to create higher levels of self-awareness, and to gain greater levels of knowledge on how they can best serve people who work with and for them."
While Atkins credits his original Master of Arts in Leadership with "setting the foundational stage" for understanding leadership, he says his subsequent Graduate Certificate in Executive Coaching and Graduate Certificate in Change Management ignited his passion for exploring trust as an essential element of it.
"I started seeing leadership, and its ability to influence and inspire people, differently. In the late 90s, it seems like everyone thought trustworthiness was adequately defined, and they kind of put their pens down. But what was missing from the literature was anything about effective intervention strategies to develop trust. That was the spark that created the atomic boom. I realized I could actually contribute to that body of knowledge."
Atkins calls RRU's unique hybrid learning model — which combines the research focus and rigor of a traditional doctorate with the professional, practical nature of applied research — the perfect "scholar-practitioner blend" for his post-graduate work.
As an Indigenous scholar, Atkins says he's encouraged to hear about the growing number of Indigenous students starting their own educational journey.
"The experiential learning model at RRU gives Indigenous students the opportunity to take conventional academic learnings and use them to complement traditional practices," he says. "Even as new students, they have an ability to apply their education to support their communities and create positive impacts."
As part of The Tomorrow Makers campaign for Indigenous student success and research grants, we're sharing stories of Indigenous alumni who are making a difference in the world. You can help future Indigenous leaders tackle climate change, sustainability and community development for this generation and for those to come. You can be a Tomorrow Maker by supporting one today.