Making international Indigenous connections
Topics
Featured
Share online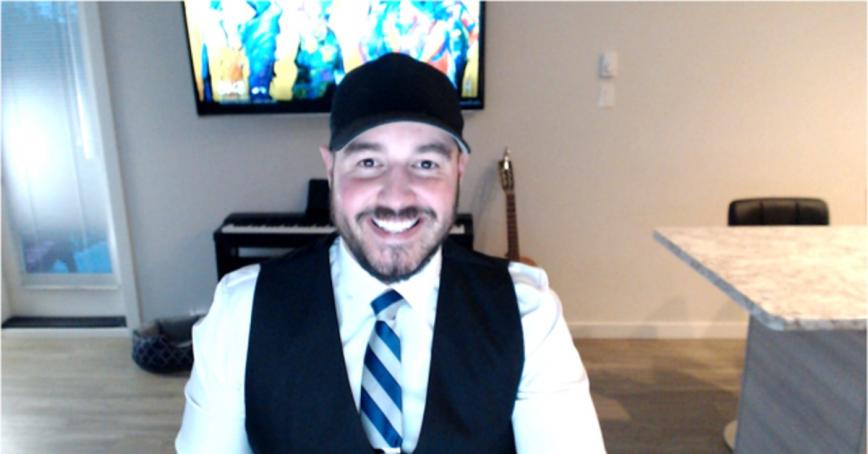 Leighton Gall, who grew up in Regina, SK, has worked around the world. In Russia, Japan, Nicaragua, Turkey, the Philippines and the Middle East, the 36-year-old toiled beside locals and ex-pats alike in the oil and gas, mining and geothermal industries.
But there was one international connection - a deep connection - he hadn't made until he moved to Victoria, B.C. and was forced to stay close to home.
Gall, who is Métis, is pursuing his Master of Global Management at Royal Roads University. Recently, he was selected to be a delegate to INDIGI-X, a six-week virtual exchange program taking place through March 2021 involving Indigenous entrepreneurs. It's hosted out of New Zealand by Māori businesspeople, and the first INDIGI-X hosted Māori and their Indigenous counterparts from Canada; this year, iTaukei and Rotuman peoples of Fiji are also taking part. There are only 24 delegates selected for each run of the program.
A serial entrepreneur, Gall has helped fund and start businesses as varied as a Victoria cannabis company and a Banff, AB tattoo shop that employs friends who lost their jobs due to the pandemic. He says he learned about INDIGI-X while visiting Indigenous Student Services at Royal Roads and thought it would be rewarding to connect with international entrepreneurs.
"In my experience, your network is equal to your net worth of abilities," he says, noting that participating in an international exchange allows him to apply what he is learning in his global management studies.
Communicating with fellow Indigenous entrepreneurs 11,000 km away is a unique opportunity, he says.
"I have a familiarity with what their problems are going to be and they kind of know what mine are. A lot of the problems coming out of our areas are access to education, promoting financial literacy, and even capacity building in people and giving them the skills to be able to launch a business on their own," says Gall, who is also working on a Graduate Certificate in Science and Policy of Climate Change at Royal Roads.
"Bringing more heads to the table always produces a better outcome, in my experience," says Gall.  "At the INDIGI-X introductory meeting held in mid-February, you have more people thinking about one problem and you have ideas competing for the best spot. And [you have] knowledge transfer going on."
For instance, Gall says the Māori business community is advanced both in online marketing and e-commerce and accomplished at getting small villages to engage in digital networking; some First Nations in Canada could learn from them.
Besides putting their heads together to learn from one another and find solutions to common problems, there is also a significant cultural aspect to INDIGI-X, Gall says.
"Everybody waits for prayer time or explanations in their own first language, so you do get to see a little bit of the cultural differences."
As for what he hopes to take away from his participation in INDIGI-X, Gall says "I would like to gain the network, and to learn from some people who have different perspectives. We might be able to synthesize some new ideas and come up with some new entrepreneurial ventures that we didn't see prior to connecting. Let's get some multi-lateral trade agreements going between these places. That would be exciting."