Key to help hospitals during a disaster: community health connections
Topics
Featured
Share online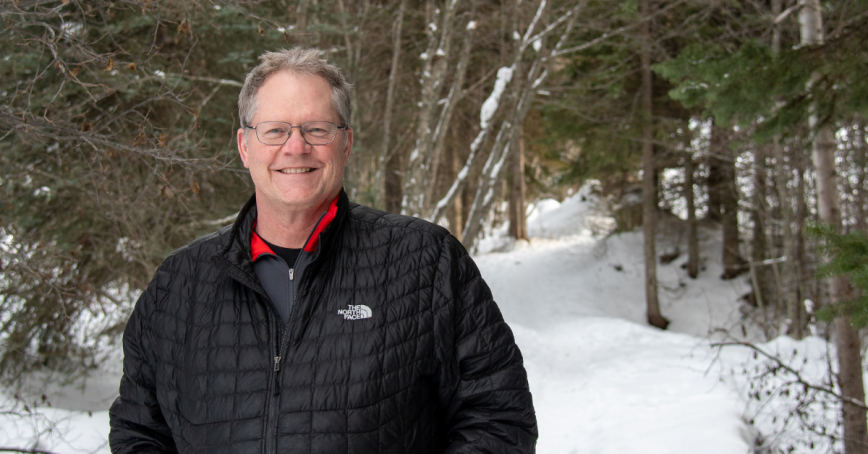 It would be difficult to find someone who is more prepared than Graham Dodd to deal with both the effects of the COVID-19 pandemic and assess its impacts on communities and health care.
A veteran family doctor, emergency physician and health administrator, he also earned a Master of Arts in Disaster and Emergency Management (MADEM) just over a decade ago from Royal Roads University.
And the key to dealing with disasters — from pandemics to wildfires, from floods to heatwaves, and all the disruptions associated with each — is building community health care capacity to take pressure off already overtaxed hospitals, says Dr. Dodd, who's the physician lead for Thompson Region Division of Family Practice (TRDFP) in Kamloops and previously worked through a wildfire and state of emergency in Salmon Arm.
"In recent years, we've grown increasingly accustomed to emergency situations in BC," he wrote last June in the BC Medical Journal. "Forest fires, flooding and other natural disasters are on the rise, and the province's hospitals have been developing their responses to these events and their effects on public health."
But the burden of such planning shouldn't fall only on hospitals, he wrote: "Dividing the load would allow hospitals to treat emergency patients when appropriate while freeing them from tasks that might be handled by others, such as respiratory ailments caused by forest fire smoke."
"Sometimes, it takes a crisis to put our backs against the wall to think of this," he says in an interview, noting TRDFP launched an Emergency Preparedness and Response Project in 2019 with the aim of integrating community care providers into emergency planning along with the health authority.
In the case of the pandemic, he explains, a community care plan might involve dividing people with COVID-19 into three groups: Those with mild symptoms would get telehealth appointments, some in-person clinic visits and proper personal protective equipment; those who are severely ill would go to an emergency room; and for those in the middle, the health care system would need to provide respiratory clinics with solid protections to manage the patients' care without overloading already busy hospitals. In addition, such a plan would aim to improve conditions in long-term care facilities to reduce the number of people sent to the ER or admitted to hospital.
"Ultimately, what we're trying to create are more resilient communities," Dodd says. "We can't prevent events from occurring, but when they do occur, we can help our patients and our communities and our colleagues and our system bounce back. And not just bounce back to where it was, but bounce back better."
To fulfill that goal, the study group hopes to host a post-pandemic symposium for emergency response providers across BC and western Canada to review the lessons they learned this time that they may not have absorbed after the dust had settled on the H1N1 virus in 2009.
"We need to take the opportunity to look at this because the tendency and the temptation will be, as soon as the pandemic is over, we'll just forget about it — time to move on to something else," he says.
"Every crisis is an opportunity… We have opportunities to build networks better. To connect professions — connect the emergency management profession to the health care profession to the medical profession, specifically."
It was his time with his MADEM cohort that opened his eyes to the possibilities and prompted him to ask the question "How do physicians get involved in emergency planning?"
As for his involvement in the pandemic, when asked how many vaccinations he's administered; he recently checked and, as of the middle of January, the total was almost 6,000.
Graham Dodd has enough letters after his name to play a game of Wordle. In addition to his MD and MADEM credentials, he also has a special certification in emergency medicine and holds Bachelor and Master of Science degrees in zoology.