Topics
Featured
Share online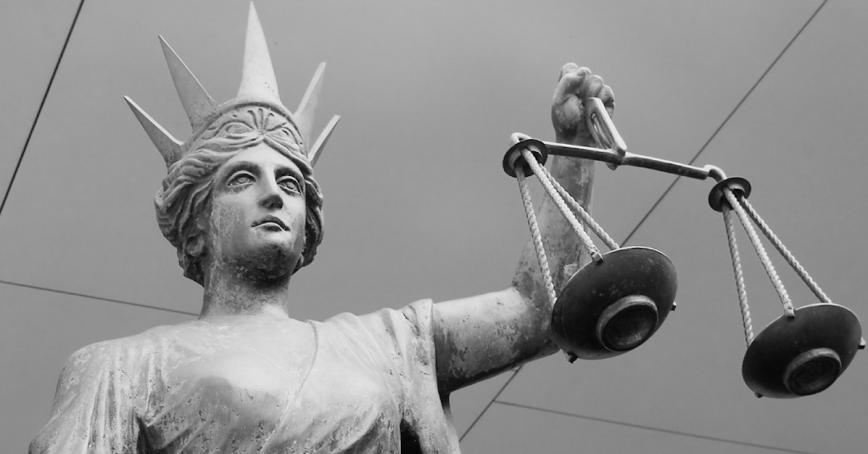 When Christy Morrisson immigrated to Canada from Nigeria, she found something unexpected—injustice.
From a distance, it seemed Canada was immune to the kind of hardship she was so familiar with back home. But on closer inspection, she found a country grappling with its own unique challenges.
"When I came here I saw homelessness, I learned about residential schools and cultural genocide," says Morrisson, who provides critical emergency support to those in crisis with BC211.
She never imagined such things in a country she knew only for its humanitarian relief efforts.
She started searching for answers to her "burning" questions about racial injustice, the legacies of residential schools and criminal recidivism.
"Why do these things happen? How can we make it better?" she remembers thinking.
First program of its kind: challenging tradition
Her search led her to Royal Roads and the Master of Arts in Justice Studies program. Launched in 2019, it's the first interdisciplinary graduate program of its kind. Morrisson was part of the first graduating cohort of the program last spring.
Founded on a transdisciplinary approach to justice studies, the unique program draws from diverse disciplines to develop effective solutions often missed under more traditional approaches to justice.
All too often, criminal justice, social work and healthcare systems work in isolation, creating a siloed fragmented response with little coordination, says Prof. Michael Young MAJS program head.
"We know what happens when we throw money at a problem like poverty. Very little. A lot more transdisciplinary conversations need to happen. We'd like to see social work and criminal justice more integrated," Young says.
It's a conversation that is more pertinent now than ever amid cries to defund the police across Canada and around the world, says MAJS student Derek Yang.
"For the longest time, we have used the police as a multi-tool. We have created an overreliance on the police to deal with all issues, regardless of whether it is within their primary mandate of detecting and deterring crime and keeping the peace. We can't and we shouldn't take that approach anymore," he says.
As a former federal correctional officer, Yang noticed Indigenous people were vastly overrepresented in the prison population, accounting for more than 30 per cent of inmates while only making up five per cent of the population.
"I wondered what I could do to help change that," Yang says.
He started his consultancy, True North Community Safety Consulting, to work alongside Indigenous governments to create and implement their own culturally appropriate safety and security programs.
Through his studies, he's hoping to fill a critical academic research gap on Indigenous community safety and justice.
Radical collaboration
According to Young, navigating today's complex social problems takes radical collaboration while challenging existing organizational, government and non-governmental structures. 
"We can't have criminal justice without social justice," he says, adding that all social problems are more likely to be dealt with when multiple stakeholders work together.
That's where the transdisciplinary focus of the program comes in.
"There aren't any easy quick fixes but recognizing the complexity of the problems we have and working together in a transdisciplinary and interdisciplinary nature, we're able to deconstruct that complexity into workable chunks so that we can actually do something," he says.