Inspired by students, RRU staffer enrols in new program
Topics
Featured
Share online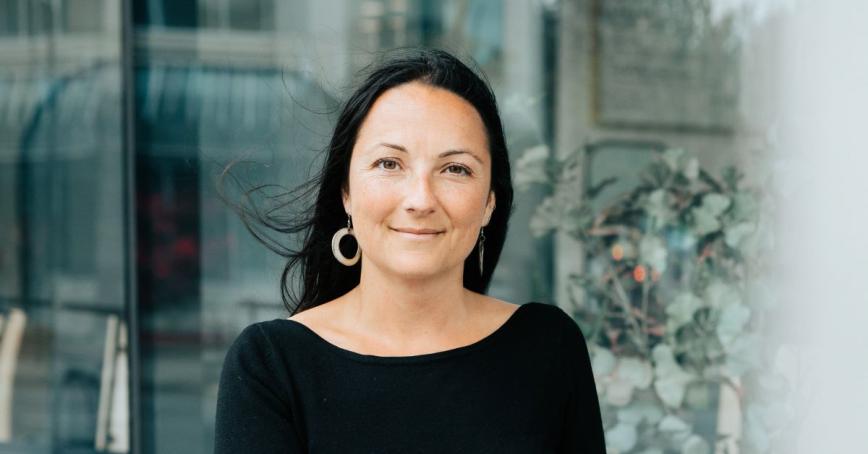 Nancy Prévost-Maurice is used to big changes.
Three years ago, she left her hometown of Quebec City, and a long career in tourism, and drove across the country to Victoria, BC to work as an event planner at Royal Roads University.
Fourteen months ago, when the COVID-19 pandemic hit — and after she and her RRU colleagues rejigged, rescheduled or cancelled dozens of events such as corporate gatherings and weddings at the campus — she accepted a temporary reassignment to the university's admissions department.
And now, because of that last move, she's making another one, recently entering Royal Roads' new Master of Arts in Climate Action Leadership (MACAL) program.
The inspiration for Prévost-Maurice's latest dramatic shift came from the prospective students she was helping while working in admissions, a posting that was originally supposed to last to December 2020 but was extended to April 2021. She would speak to, or email, future Royal Roads scholars from all over the world, helping them with their applications, hearing about their plans, hopes and dreams.
"I think their energy [got me] thinking, 'Wow, maybe I can do it, too,'" she says.
She also remembered hearing about tuition-assistance programs when she started at RRU "and then that idea came back in 2021… What if this is the time?"
Prévost-Maurice was no stranger to environmental concerns. As a travel agent in her previous life, she encountered clients concerned about zero-waste options and the carbon footprint of their vacations. As well, two years ago in Victoria, she and a partner started the Nūlla Project, which sells to-go coffee cups that consumers can get for a $5 deposit and reuse hundreds of times at participating cafes.
Pondering the circular economy that her company was part of, and with the intent to create a better world, Prévost-Maurice says she felt she lacked needed academic background, and when she looked at the MACAL curriculum, she realized she wanted to become a better leader first.
But there's even more to it than that.
"When I dropped everything in Quebec three years ago to start new," she says, "I think most people [I know] were scared of it. And it's scary for everyone."
Getting out of her comfort zone was key for Prévost-Maurice — who, besides running her company, and working and studying at Royal Roads, teaches yoga — and she recommends it for anyone who feels their life is stuck.
"My quality of life wasn't what I wanted back then, and I made a move," she says. "And I see that now and I love my life but I'm like, 'Oh, how can I be a better version of myself for the future?' That's why I'm going back to school.
"It's just kind of thinking ahead, and I just encourage people to do it if they feel the call for it... That's the way we learn and that's the way we grow."
In her next stage of growth, "I'm really excited about gaining knowledge, that academic thinking."
And she's aiming to use her new skills and knowledge to be a climate action leader, perhaps focusing on sustainable events and practices at a university where sustainability is a key principal — and where her colleagues and managers have been supportive of her ambition.
"We teach sustainability and we teach so many great programs," Prévost-Maurice says, "but we still need people on the ground to do the work."