Indigenous Grads of RRU: Elaine Uppahuak-Prusky
Topics
Featured
Share online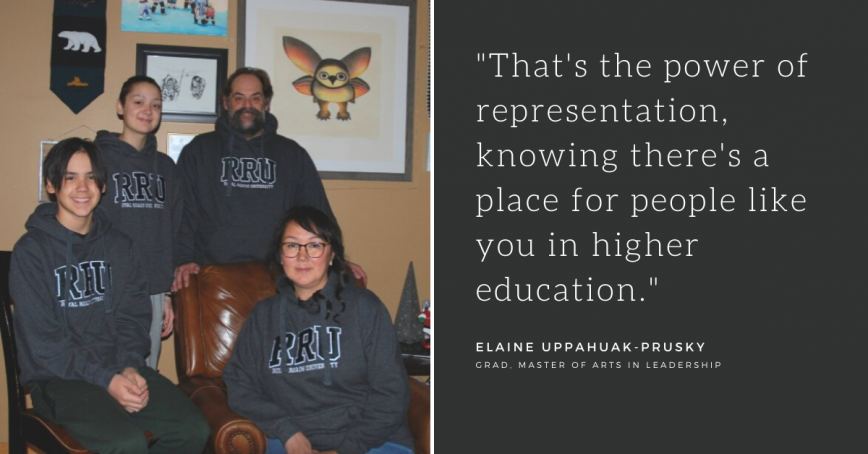 Indigenous Grads of RRU is a new series introducing you to recent Indigenous grads through their own storytelling. Today's storyteller is Elaine Uppahuak-Prusky, who is a Master of Arts in Leadership grad and is entering the Doctor of Social Sciences program. This is her story:
"Growing up, I always knew education was important. My community [of Arviat, about 200 km north of Churchill, MB,] only offered kindergarten to Grade 6 and no grades beyond that. My mother advocated having junior and high school grades available in Arviat so that my siblings and I did not have to leave home to attend school. My mother encouraged us to go to school every day of the week and never wanted us to be late for class.
"My paternal and maternal grandparents never attended school. My father was born in an igloo and went to residential school in his adolescent years. My mother was born in a missionary house and was raised in a tent during the summer months and in an igloo during the winter. My mother's father was a Hudson's Bay Company employee. For some reason, she was given the option of not attending residential school. Ultimately, she went to Price Rupert, BC then to St. Catharines, Ontario for school but was told not to tell anyone that she is an Inuk. Both of my parents went back home to Arviat after they attended school. My father managed to take some trades courses, and my mother had an opportunity to take her undergrad degree in journalism but had to find a job to start earning a living to provide for her parents and siblings.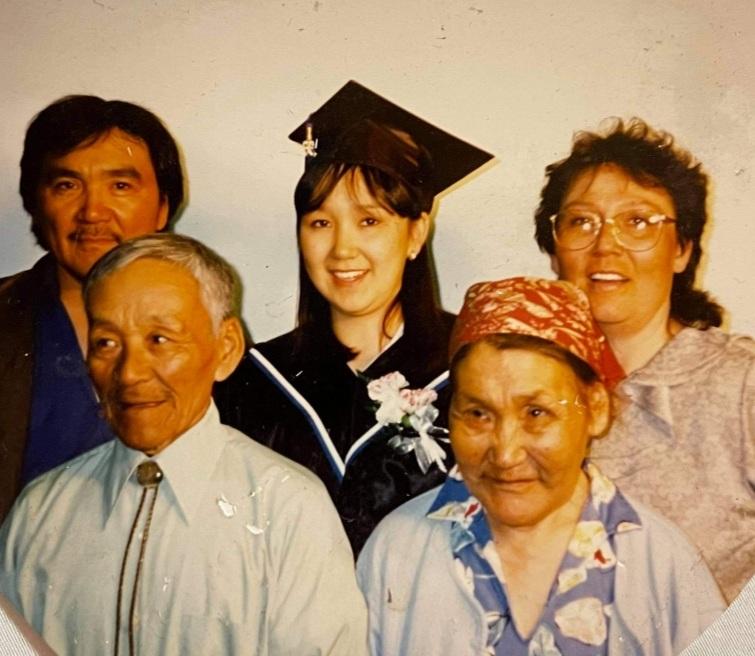 "I have three brothers and three sisters; we all managed to graduate from high school. After graduating high school in 1996, I went on to take Nunavut Sivuniksavut. It is an eight-month program designed to help Inuit youth transition from an isolated Nunavut community to live in Ottawa. The program's core is to learn about the Nunavut Agreement, Inuit rights and Inuit history pre-contact of whalers and missionaries. Although I knew I was an Inuk, I did not formally learn about my history until I took the program because Inuit history was not taught in school. This program had a tremendous positive impact on my life. I will be forever grateful for the staff who helped me build a foundation for my self-identity, confidence, and interest in furthering my studies. 
"While working for Nunavut Arctic College, I had an opportunity to grow immensely career-wise. I was given many great on-the-job learning opportunities with excellent mentors. There were times my job was such an eye-opener for me because the people in the academic world that I met with from across Canada and internationally were usually very well educated. I occasionally felt out of place and often thought, to be in a key role within Nunavut's only post-secondary institution, I had to make a personal choice to further my education. Not only for the piece of paper but to make sure I am serving, advocating and voicing for Inuit to the best of my abilities in the dominating society.
"When I travelled to Greenland for work, I met with Kalaallit Inuit, who were working towards their PhDs at the University of Nuuk, and I was in awe. It was so amazing to see with my own eyes Inuit working at this level of education. From there, I knew that eventually, I would pursue that for myself. That's the power of representation, knowing there's a place for people like you in higher education.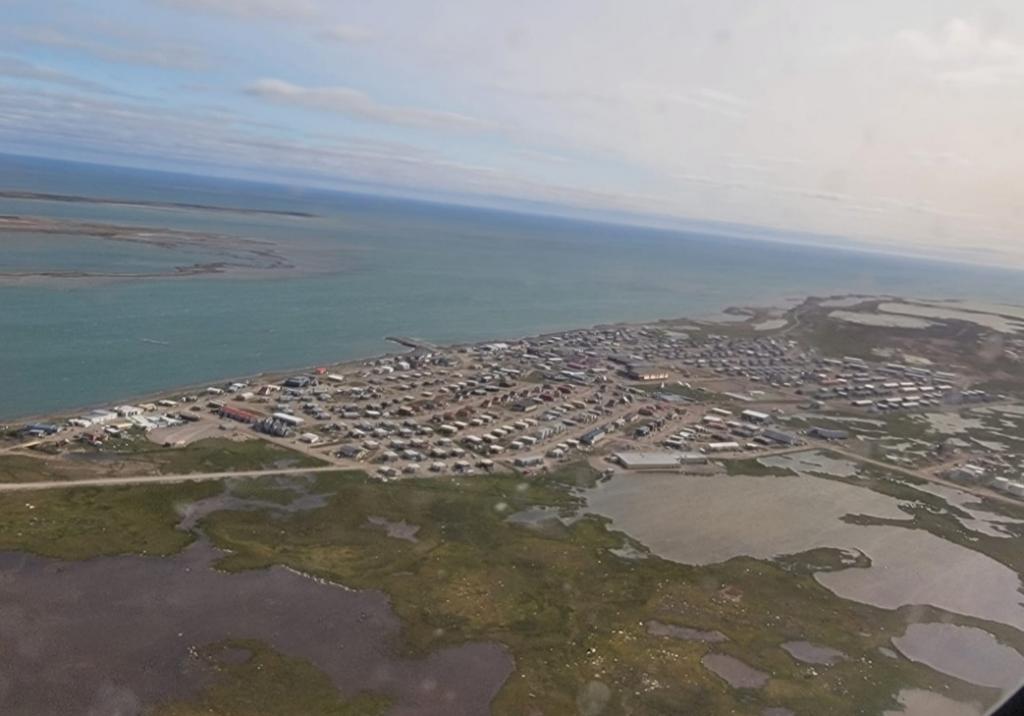 "My advice to someone choosing to leave their home community to pursue their education is that you may feel out of place in an institution you are not familiar with, and it's okay. Have a clear goal and plan to keep your readings, school tasks and assignments a priority. Make connections, find your resources, anything that works for you. You are who you are; embrace that. It is okay to talk about your own experiences, even if it is different from everyone else's, especially in the mainstream society, and most of all, believe in yourself."