Iman Kassam: Modern media needs a makeover
Topics
Featured
Share online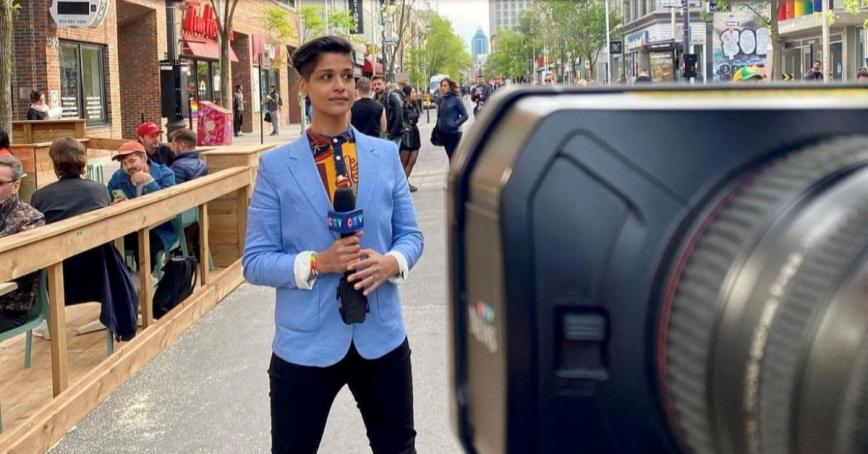 As a CTV Montreal video journalist, Iman Kassam knows the highs and lows of modern-day news broadcasting.  
During her 12 years working in the industry, she witnessed a decline in local news organizations and mass layoffs in the field. Kassam was left wondering what the future could hold for traditional media.  
She decided to pursue the answers to her questions in the Master of Arts in Professional Communication program at Royal Roads University. 
"I'm going back to school to try to answer some of these philosophical and fundamental questions of how we do better as journalists," says Kassam. "We're seeing that philosophically, the model of journalism that exists isn't working for the next generation."  
Three months into her program, Kassam is already narrowing down her thesis research question. She wants to know how traditional forms of media can adapt to reach younger, more diverse audiences.  
Where older generations would turn to the evening news or flip through a newspaper to keep informed, younger generations get much of their news from social media sites like Facebook, Instagram and even TikTok.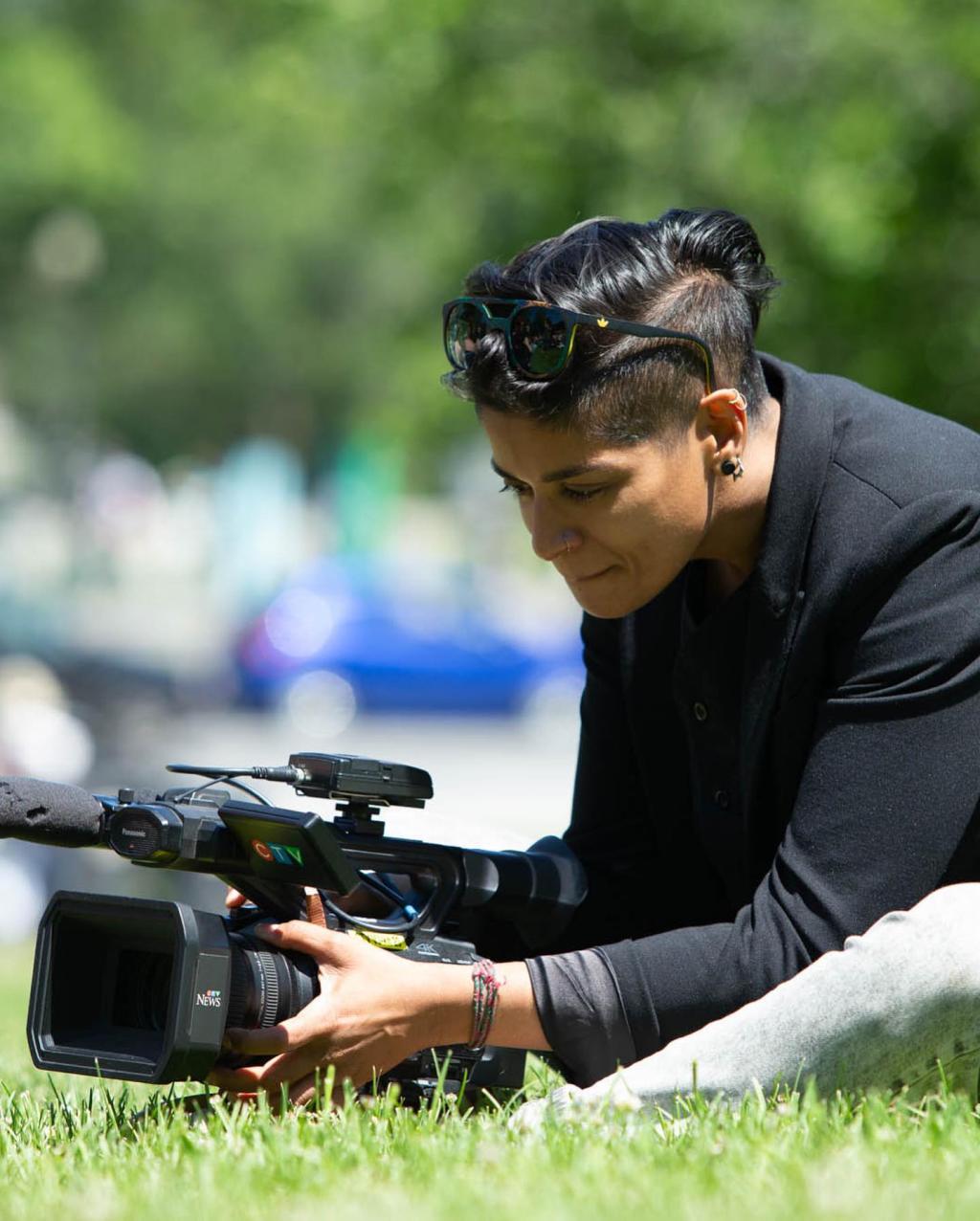 "We're losing a lot of young people to other forms of storytelling," says Kassam. "How do we bring journalistic ethics onto those platforms or how do we bring young people back into this idea of journalistic integrity?"  
Once she has her master's degree in hand, Kassam envisions working to make journalism more accessible, whether by creating change from inside the newsroom, working for a communications think-tank or teaching visual journalism to the next generation of reporters.  
"I want to teach young people how to be activists and credible journalists, because they are not counter to each other," she says. "You can continue caring deeply about the world, being compassionate and empathetic towards political issues and still do a good job of being a balanced and credible journalist."  
"I think journalism needs humanity and a lot of the journalists I meet have humanity, but we aren't allowed to show it." 
As a queer woman of color working in a majority white, historically male-dominated field, Kassam encourages more people who look like her to enter newsrooms.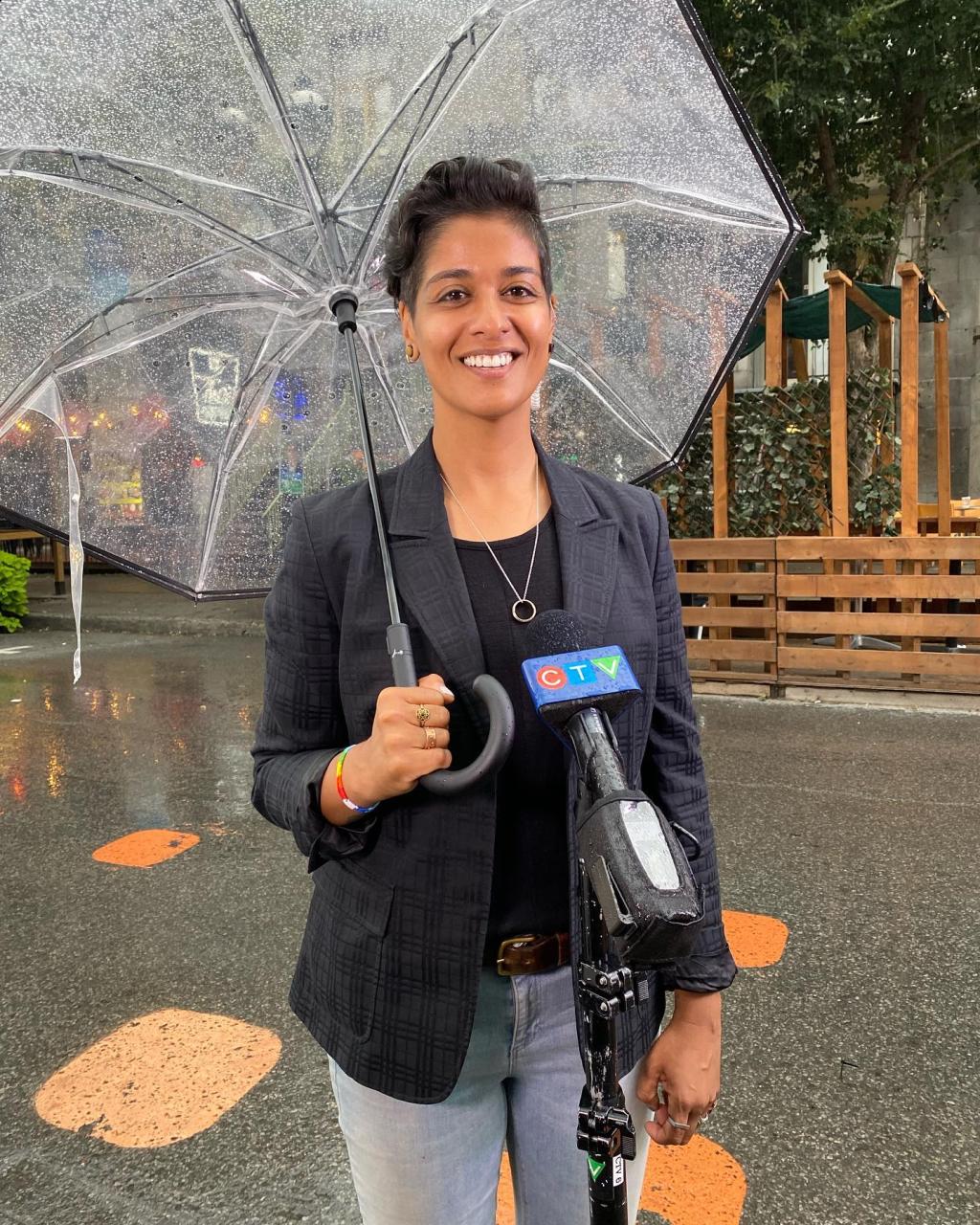 "For all the times when I felt exhausted, there would be someone on the street that would say: 'Yo — you're Iman from CTV news! I love seeing you on TV;' 'It's so nice to see a young person of colour;' or 'It's so nice to see a young queer person on TV,' she says. "Visibility matters — it's priceless."  
Kassam chose to take her master's at Royal Roads because of the flexible admission policy, which allowed her to enroll based on her career experience, without the completion of a bachelor's degree. But, since beginning the program, she says she has other reasons to appreciate it.  
"I love that my cohort are all professionals," she says. "They all have careers and field experience and I end up learning so much from them. I love that it's so diverse in age, experience, gender, race, sexuality." 
Although students in the blended program connect primarily online, Kassam is pleasantly surprised by the connections she's made within her cohort; "we keep in touch and we're becoming friends and I really love that."
---
We always want to hear stories about the people, programs and places that are the Royal Roads experience. Share yours via the RRU Story Exchange and it could be featured on our website and social media.