The "Hail Mary" Institute: Cascade Institute goes deep on polycrisis
Topics
Share online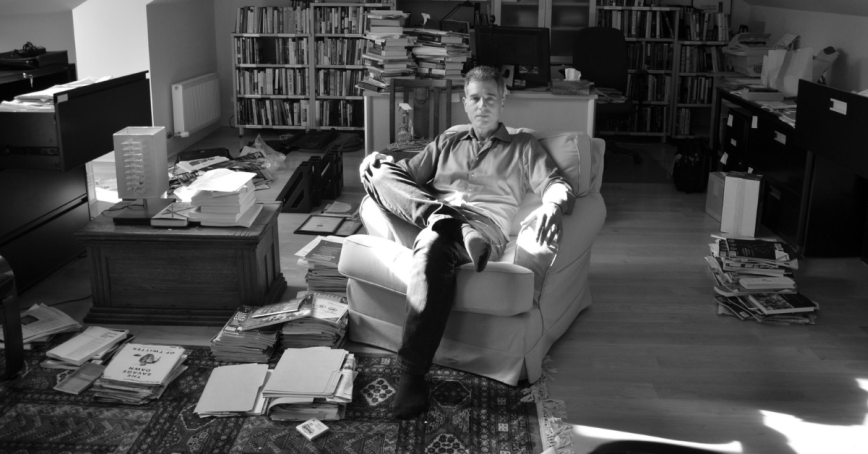 Humanity is facing a multitude of crises of epic proportions: climate change, economic and political upheaval, technological challenges and health crises.
The Cascade Institute at Royal Roads University was launched to address this jumble of complex, interconnected problems — what those at the Institute call a "polycrisis" —  and there is hope behind the bleak headlines. Leadership and cutting-edge research are key, says the institute's founder and director, Dr. Thomas Homer-Dixon, who is featured at the upcoming Changemakers Speakers Series (tickets now available). He says we must draw on research to explore the polycrisis and how we can address it.
This research is at the heart of the Cascade Institute's mission, Homer-Dixon says, noting its focus is on "high-leverage intervention points," or ways to make major changes with small actions. They find these spaces for change using sophisticated systems mapping to learn how bits of complex problems connect and relate to one another.
"It's fundamentally about trying to mobilize all this knowledge…and applying it to find opportunities to move the world faster in a better direction," he says.  "We're trying to anticipate ahead of time where the system failures might occur and then identify places where maybe you can mitigate them or even stop them entirely."
For instance, he says one environmental challenge is producing enough zero-carbon electricity to meet humanity's needs. A breakthrough energy technology like ultra-deep geothermal power — a current focus of the Cascade Institute's research — requires massive testing and investment but could potentially be scaled up to have global impacts quickly. Homer-Dixon says. Ultra-deep geothermal power involves drilling 10 to 15 km into the Earth to access rock that's very hot, then pumping liquid to that rock and using the returning steam to generate electricity.
"Sometimes I call [Cascade] 'the Hail Mary' institute,'" he says, referencing the last-ditch football play, not a prayer. "Humankind is deep in its own zone and probably has the opportunity for just a couple of plays to get the ball down to the end zone at the other end of the field. And we need to look for some really big, breakthrough actions, and that's really what we're trying to find at the Cascade Institute."
While the stakes are high, Homer-Dixon is up for the job — The Guardian called him "one of the best-informed and most brilliant writers on global affairs today" and he's considered among the world's leading experts on the intricate links between nature, technology and society. He believes he and the institute are in the right place at RRU.
Royal Roads is the perfect location for the institute given its focus on practical, real-world impacts in the education it provides its students, he says, adding that Philip Steenkamp, RRU's president and vice-chancellor, brings an entrepreneurial approach to academia. 
"it's been a fabulous working relationship," Homer-Dixon says. "I couldn't have done this with any other university in the country."
The Cascade Institute, which launched at RRU in January 2020, will be fully established this year and has so far raised $12 million of a target of $40 million over 10 years, with money coming from individual donors, institutions and different levels of government.
Dr. Thomas Homer-Dixon's talk at the Changemakers Speakers Series, "Hope in a Polycrisis" takes place on Wednesday, May 31 at 7 p.m. at the Victoria Conference Centre. Tickets are just $20 and available now. 
We always want to hear stories about the people, programs and places that are the Royal Roads experience. Share yours via the RRU Story Exchange and it could be featured on our website and social media.