Governor General's Gold Medal for RRU graduate Lawrence Jarikre
Topics
Featured
Share online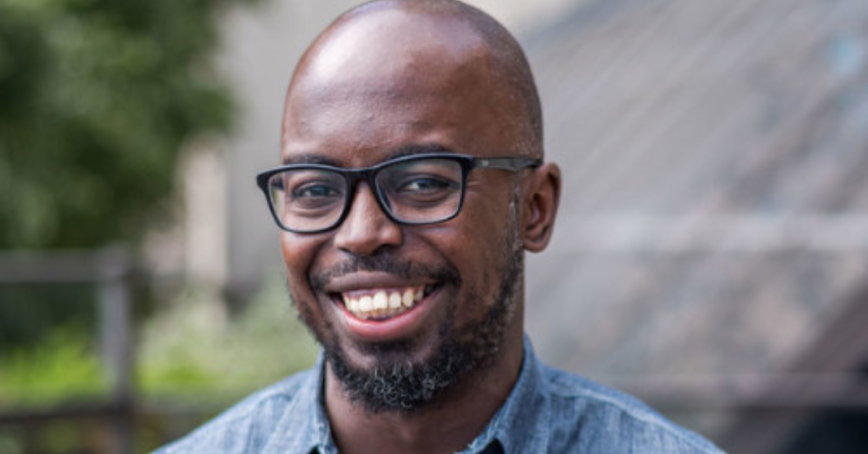 Lawrence Jarikre was born and raised in Nigeria, spent his teens in Qatar and moved with his family to Canada in 1996, so his choice of degree program at Royal Roads University — the Master of Global Management — seems a good fit for the international citizen.
Similarly, Jarikre has worked in financial services for most of his adult life so the subject of his thesis — on how compensation models in his industry might change to adapt to modern investors' needs — was apt for his experience and expertise.
And proof of the good fit in both cases is the pair of honours the New Westminster, BC resident is being given as he graduates this fall: the Royal Roads Founders' Award and the Governor General's Gold Medal.
The former acknowledges a student in each graduating cohort of an RRU degree program in recognition of having exemplified the qualities of leadership, sustainability and personal development. The latter is a prestigious award that recognizes a student at each of Canada's public universities twice a year for having presented the most outstanding dissertation, thesis or graduate research project — it's the highest honour a graduate student can achieve at RRU.
Jarikre says he was "shocked" when he received news of this Governor General's Gold Medal win, even taking multiple steps to verify the email he received was not part of a phishing scam. Still, he says, he is "appreciative because I know how much work I put into" the thesis.
He was doubly surprised by a second email announcing his Founders' Award and especially grateful "because someone saw the hard work I was putting in and how passionate I was about the program."
"He has this intellectual curiosity. He wants to learn. The more I put on him, the more he was accepting the challenge." Assoc. Prof. Mark Lokanan
His work on his thesis — titled "Would an industry-wide shift from commission and trailing commission compensation models be advantageous for investors, financial advisors and their employers?" — was based on his experience in financial services and wealth management. It was also grounded in concerns that fees charged to investors using traditional investment advisors weren't keeping up with demands of investors increasingly aware of their ability to self-manage their money using online investment platforms.
Jarikre says he started his research in favour of fee-only compensation for advisors but, in interviewing people, changed his thinking, noting such a model offers little incentive for an advisor to go above and beyond basic service. He determined any new payment structure must provide for transparency and a working relationship between advisor and client.
His thesis concludes: "The ideal model…is a fee-based compensation where the financial advisor's interest is aligned with their clients. This model… provides the financial advisor the ability to provide great service to their client to build a long-term relationship where their compensation can increase should their client's investments grow over the long run."
Jarikre's willingness to learn and desire to promote change within his own industry were among the reasons Assoc. Prof. Mark Lokanan nominated him for the Governor General's Gold Medal. A data scientist and machine learning specialist who uses his expertise to detect fraud, conduct fraud examinations and identify suspicious money laundering transactions, Lokanan says Jarikre was able to take an abstract theory, then elaborate on, operationalize and apply it.
"He has this intellectual curiosity. He wants to learn. The more I put on him, the more he was accepting the challenge," Lokanan says, adding, "Lawrence is a very good ambassador for this university. Two things that stood out were his altruistic desire for education and his enthusiasm for education."
Jarikre welcomes the accolades but points out others' contributions to his success. As the full-time working father of eight-year-old twin boys says, he wouldn't have been able to dedicate himself to his degree without the efforts of his wife, Jessica Jarikre.
And he attributes his global interests — and, indeed, his selection of the Master of Global Management program — to his parents, Lawrence and Alero Jarikre, for ensuring an international education for him and his three siblings.
"I've always appreciated the world, different cultures, different values, different perspectives," he says, adding that he hopes he will pass on that appreciation, and a love for learning, to his sons.
Find a complete list of the Fall 2022 graduate award winners.
---
We always want to hear stories about the people, programs and places that are the Royal Roads experience. Share yours via the RRU Story Exchange and it could be featured on our web site and social media.