Finding spiritual connection from 9 - 5
Topics
Featured
Share online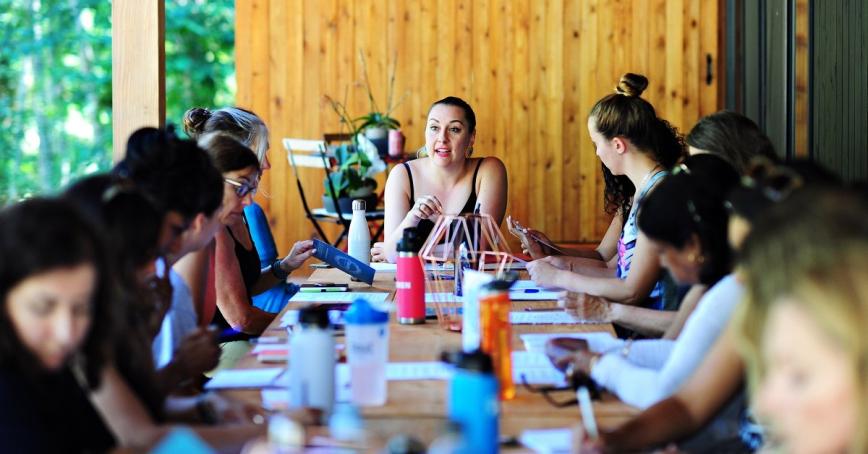 Labyrinths are tools used by civilizations dating back to ancient Greece and can be found on the floors of the great Pyramids, in UK and Scotland during the Middle Ages, in India and used in Indigenous nations across the world.
Labyrinths have traditionally been used to connect people with the divine and for one Royal Roads alum, now is the perfect time to include them at work.
Vanessa Lesperance, a Master of Arts in Leadership graduate, believes that labyrinths can be a part of the workplace. The focus of her master's degree was decolonizing business through workspace spirituality, with a focus on holistic wellbeing.
For Lesperance, who is mixed heritage Metis from Treaty 1 territory in Manitoba, labyrinths are based in reaching a deep connection to self, land, and a higher power or higher consciousness.
Inspired by her capstone project, she started Vancity Labyrinth, an organization that facilitates labyrinth-centered workshops to help decolonize businesses. Using a labyrinth is considered a walking meditation, so the experience can have calming, centering, grounding and revelatory effects for participants.
"[Labyrinths] are already popular at universities, at spas, at hospitals, and even in prisons. There are holistic healing benefits to these mazes and if these places are having them, it would make sense that labyrinths in the workspace would be a natural progression," Lesperance explains.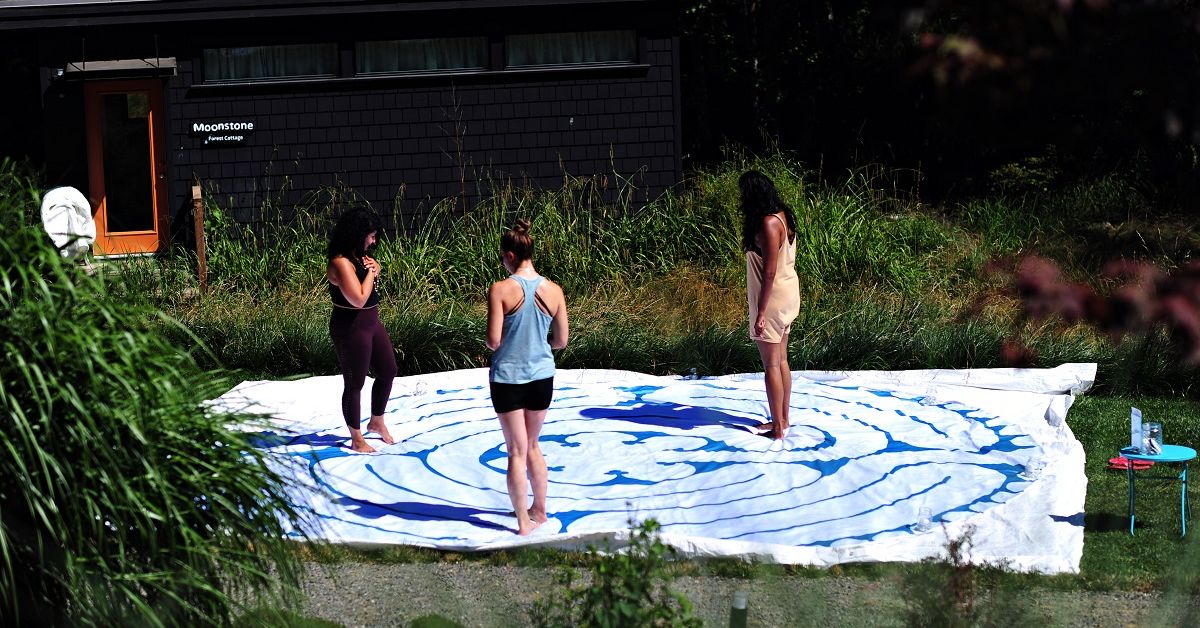 In western business environments, workers are invited to bring their minds and bodies into the workspace and leave their emotions at the door.
Lesperance found that in the teachings of many Indigenous cultures, connections to mind, body, emotion and spirit are all assigned equal importance. Encouraging employees to embrace all elements of their being helps decolonize workplaces by making space for people to be their authentic selves.
"A huge benefit of decolonizing workspaces is that it allows for the recognition of peoples' humanity," she says. "It's not only for the benefit of Indigenous peoples to decolonize, but it allows everyone collectively to thrive and do better, learning respect and improving our dealings with people. It recognizes contributions made by all people and breaks down hierarchies and creates systems that are more equitable for all people, especially those who have been historically excluded and marginalized."
Lesperance says she found during her program that Royal Roads is a place where one can marry mind and heart. Analytical thinking about leadership is a given, but Lesperance was delighted her program also featured heart-centered learning.
"It allowed me to have a better understanding of who I am and what my gifts are," she says of her studies. "I am not naïve that we are still operating under a capitalistic, colonial system, but there are heart-centered leaders who want to do business in a better way."
Lesperance says that we are all born into a world where colonial and capitalist ideas have been predominant, but sees there are those who are ahead of the curve in understanding that there are other ways of being, and that we can decolonize ourselves and our thinking.
"My goal is to bring other ways of being into workplaces with labyrinths," Lesperance says. "They can have a tremendous positive outcome in the well-being of workers, in addition to decolonizing the office environment."
---
We always want to hear stories about the people, programs and places that are the Royal Roads experience. Share yours via the RRU Story Exchange and it could be featured on our website and social media.