Exploring underdeveloped potential in Kenya's domestic tourism market
Topics
Share online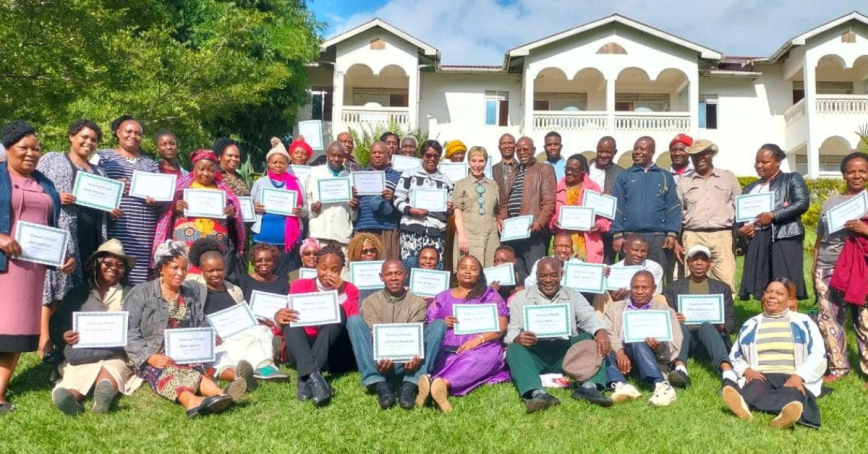 When Mary-Anne Neal travels to Kenya, she gets off the beaten path – quite literally.
Neal, an associate faculty member who teaches in the School of Leadership, School of Business, School of Tourism and Hospitality Management and in Professional and Continuing Studies, recently returned from her second assignment with Catalyste+ in the East Africa Nation.  
The Canadian economic development organization (formerly known as CESO), connects expert volunteers like Neal with local partner organizations in the host country to promote local, sustainable growth and development. The priority is empowering women and youth.
Exchanging knowledge with others is more important to her than anything else, Neal says – whether in her role at Royal Roads University in Canada or as an independent contractor abroad.
"It's why I get up in the morning," says Neal, whose various International assignments have also taken her to China, Vietnam, Turkey, Australia, United Arab Emirates and Tanzania. 
On her first Catalyste+ assignment to Kenya in 2022, Neal worked alongside local eco-tourism organization Mlilo Tours, to help identify potential tourism destinations in Taita Taveta and Kilifi counties in central and coastal Kenya. 
Together with Mlilo, Neal traveled beyond the usual tourist haunts (sometimes on very bumpy, unpaved roads) – working together to identify marketing opportunities for domestic tourism destinations or improve access to existing ones.  Together, they traveled to lesser-known places of historical, cultural and geographic significance, like the site of the first major battle of the campaign of the First World War in East Africa and to the caves where Kenya's Mau Mau freedom fighters hatched plans to overthrow British colonizers. Neal and her Kenyan partner resolved to highlight the importance of commemorating these important sites with government officials and Kenyan citizens.
Take Lake Challa, for example. It's a picturesque (but rarely visited) crater lake in East Africa, straddling the border between Kenya and Tanzania.
Challa's clear blue waters, among the deepest in Kenya at 90 metres, are inviting to all those who make the difficult journey to get there. But as Neal learned, the potential to develop the rarely visited lake for the domestic tourism market runs just as deep.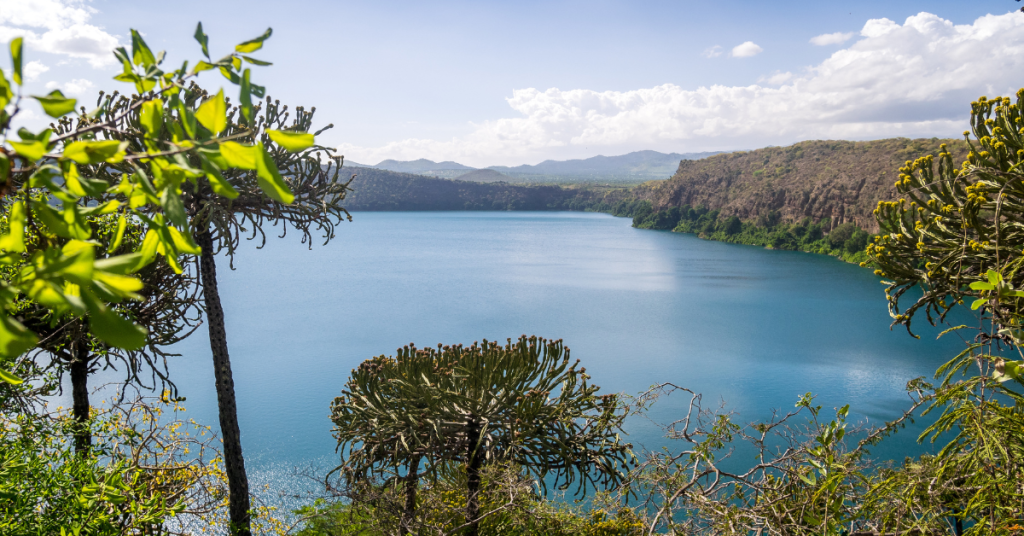 Lake Challa, also known as Lake Chala, is a crater lake on the border between Tanzania and Kenya.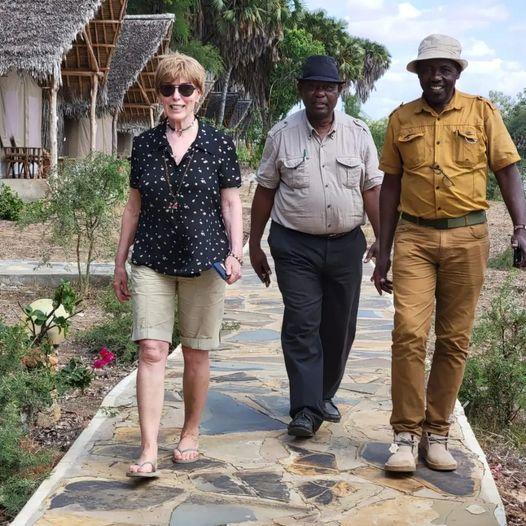 As she wrote in a report she co-authored with Mlilo Tours for Kenya's Ministry of Tourism, improved road signage, pavement, water and sanitation facilities would position the region to welcome tourists, first from Kenya, and later from around the world
In addition to developing the infrastructure in places like Lake Challa, the report also identified twenty recommendations, including an opportunity to build the capacity of homestay providers in the region.
And doing just that is what brought Neal back to Kenya in 2023.
She recently returned from a five-week assignment to develop and facilitate workshops for more than 150 women in three communities. The workshops focused on offering safe, healthy, comfortable, affordable accommodation to local travellers.
"Many women who are widowed or who live alone have an extra room in their homes where they can host someone to earn extra income," Neal says. "Homestay providers have something that a hotel does not have – they have a unique culture and identity to share with visitors."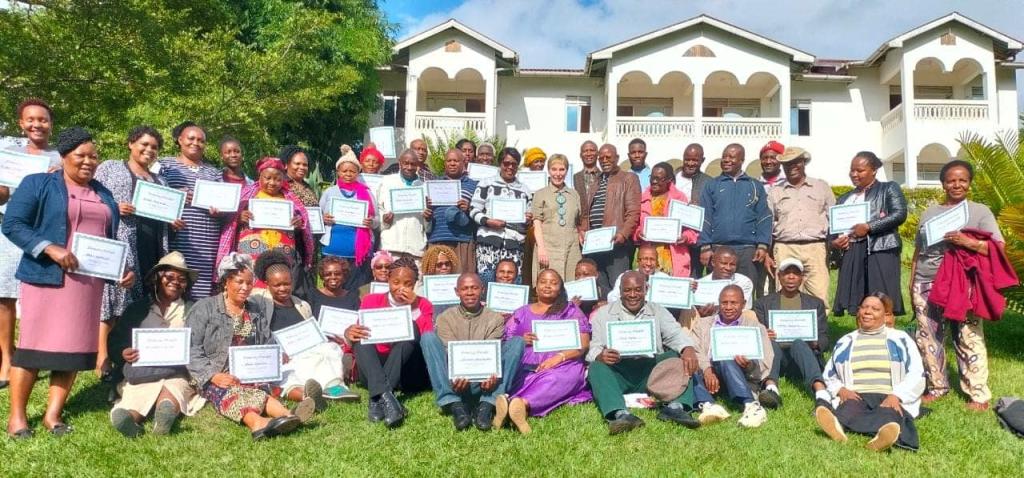 Neal's five-week assignment in Kenya included developing and facilitating workshops for more than 150 women in three communities. The workshops focused on offering safe, healthy, comfortable, affordable accommodation to local travellers.
And while the economic benefits are a key goal of the project, there are many more, Neal says, cultural understanding being one of them.
"From Mombasa to Kisumu, Kenya is so diverse," Neal says of the cities located 850 KM apart – the first, a predominantly Islamic coastal city on the Indian Ocean, where the scent of spices hangs heavy in the humid air and the second, a predominantly Christian commercial centre perched on the shores of Lake Victoria. 
"We have now established a database of homestay providers, and the next step is to connect homestays with appropriate visitors," Neal says.
As homestays are more affordable than hotels or other lodging options, the idea is that Kenyans might be able to better access other regions of their country, connecting with other cultures, languages and religions within Kenya.
"Domestic tourism is an opportunity for cultural exchange between schools and universities as well as developing national pride in Kenya's unique identity," says Neal. "Ultimately, homestay providers in Kenya will provide accommodation for international visitors from across Africa and around the world." 
Read about Neal's collaborative work with remote Indigenous communities in the Sahtu region of the Northwest Territories to build leadership capacity, increase pride in Dene identity and improve learning outcomes.
---
We always want to hear stories about the people, programs and places that are the Royal Roads experience. Share yours via the RRU Story Exchange and it could be featured on our website and social media.