Courage and ripples of water advocacy
Topics
Share online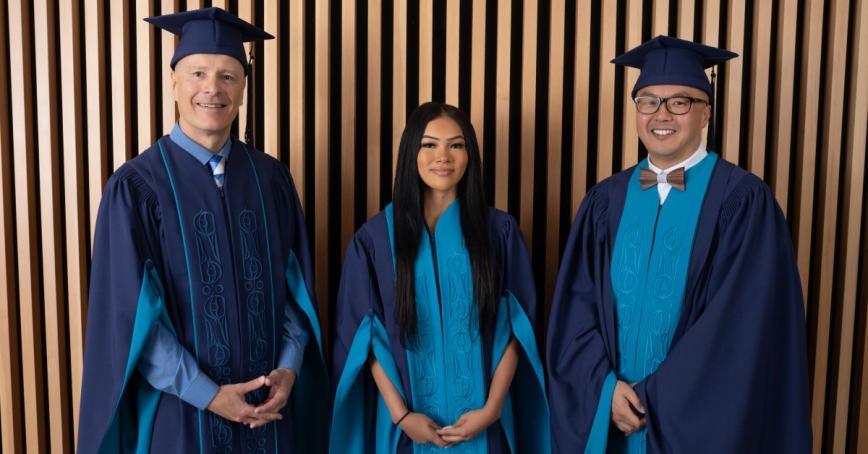 Dr. Autumn Peltier, Indigenous water activist, is someone who exemplifies so much courage in what she does. It's one of the reasons she was recognized with an honorary degree from Royal Roads University and why she was invited to share her thoughts as a changemaker.
"My courage comes a lot from Aunt Josephine although she's no longer here," she explains. "She was one of my biggest mentors, and she is a big part of the reason why I'm still going and still doing my work. Before she passed away, I was one of the last people to see her. She had a lot of wise words for me and told me a lot of things about not giving up and to just keep going and not really caring about what people think or say."
Dr. Autumn Peltier speaks and screens her film "The Water Walker" as part of our RRU Changemakers Speakers Series
Peltier also finds courage in the youth she mentors and speaks to in schools.
"I think to myself, 'what kind of mentor would I be to these young kids if I was to either let people get to me or if I was to give up because of other people?'"
That is the courage she showed to the world, when at 12 years old, at an Assembly of First Nations event, she was asked to present a water bundle to Prime Minister Trudeau, but the organizers advised her not to speak. She shares how she felt in that moment, at a time when she was learning about the Kinder Morgan pipeline.
"I felt like: 'why not say anything to him? That's kind of weird.' I walked up to him and he reached out to take the gift and I pulled it back. I told him 'I'm very unhappy with the choices you made and broken promises to my people.' Then he said,' I understand that.' I started crying because I felt a lot of emotions at once. Then he said, 'I'll protect the water.'
Peltier highlights the importance of mentorship in her work as an advocate. 
"I think mentorship is really important. I have people I look up to and feel it's really important that everyone has someone that they look up to. It's how you shape who you are and how you think — how you act. Everyone needs a mentor. I'm lucky enough that I can say I have good mentors who are my Auntie Josephine and my mother."
I was feeling anger and sadness, considering what I was learning about in that moment. So, I gave him a piece of my mind when I had the chance."
Peltier has worked hard as an advocate and feels frustrated by the pace of change. She reflects on her journey so far and why she's calling on young people to join her.
"I've been doing this since I was eight years old and I'm turning 18 in a couple months. It's really upsetting how little change I've seen. My Auntie Josephine did this until the day she died at 80 years old. I don't want to be doing this when I'm 80 years old. That's why I keep doing it — because I'm trying to work towards changing that narrative. That's why I encourage young people to help me and it's why I do it. Because Indigenous voices are not heard all the time."
Her approach to advocacy is collaborative and determined. While she's accomplished extraordinary things, she shares how things are in her young life, explaining that she is still like any other teen.
"My work has become a pretty big part of my life, but I don't do this all day, every day. I'm also a 17-year-old girl and I have a normal life. I go to school and go out with my friends. I'm not any different from anybody else my age or any young person and I like to make that known because I still suffer from bullying. I still suffer the same issues that other teenagers do. I get stressed out. I have a temper. I can be sassy sometimes. I'm normal like everybody else and I think that's really important to know."
Outside her advocacy work, Peltier enjoys exercise and a few hobbies. After high school, she wants to study law and politics and to be active in Indigenous politics. She says her cultural heritage informs the work that she does.
"My family's very traditional, we're very cultural in our beliefs. I've grown up attending water ceremonies and learning about my culture, where I come from and who I am."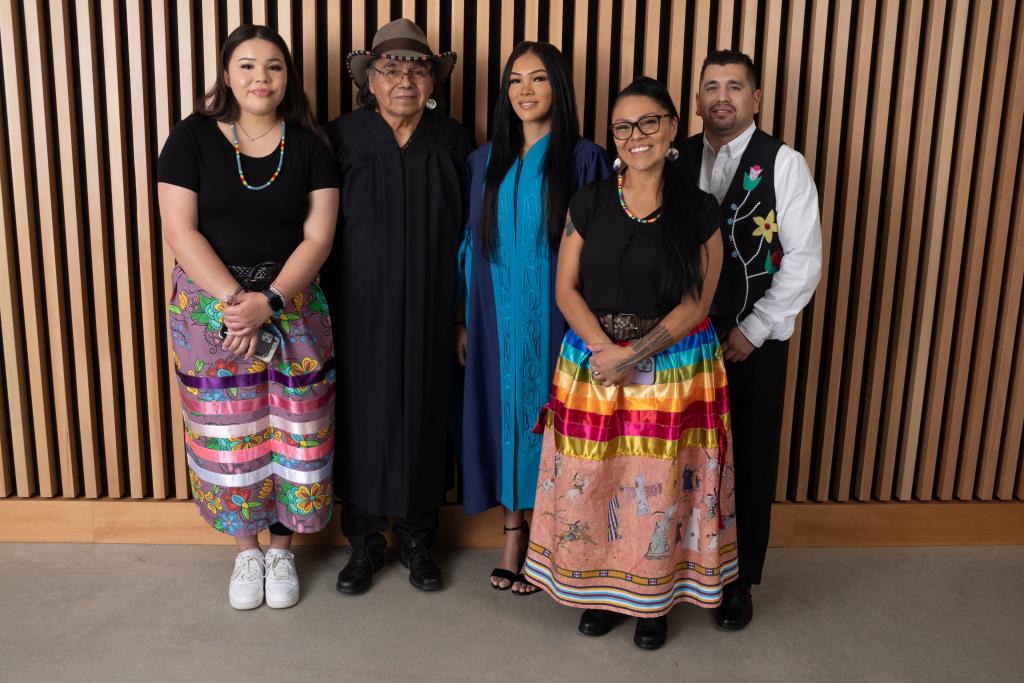 Dr. Autumn Peltier with her family.
Peltier is committed to raising the profile of issues impacting Indigenous communities.
"A pretty big part of my work is amplifying Indigenous voices because Indigenous issues in Canada are not talked about. Not only the First Nations water crisis, Missing and Murdered Indigenous Women is something I also talk about. It's stuff that's just swept under the carpet. My advocacy is about creating awareness on these things. They're just not talked about. It has to do with racism and discrimination, systemic racism. It all ties back to residential schools and the Indian Act. My work is really to bring forth those issues."
She reflects on how her message is being received today, as she is now a young woman.
"My age did have a pretty big impact at first. I find I'm being heard a lot more now that I'm a bit older. Maybe that's just because of how long I've been doing this but at the same time, I still do feel like age had a really big impact on how heard my message was."
When asked how all Canadians can help address the issues she raises, Peltier suggests educating ourselves and others. If you would like to contribute, Peltier has a petition that can be signed (easily located in her Instagram bio) and she has curated selections of movies and playlists as part of a feature Indigenous partnership with Apple Canada that people can check out to learn more.
Dr. Autumn Peltier was awarded a Doctor of Laws, honoris causa, at Spring Convocation at Royal Roads University on June 10, 2022.