Communicating — FIRM-ly — for the common good
Topics
Share online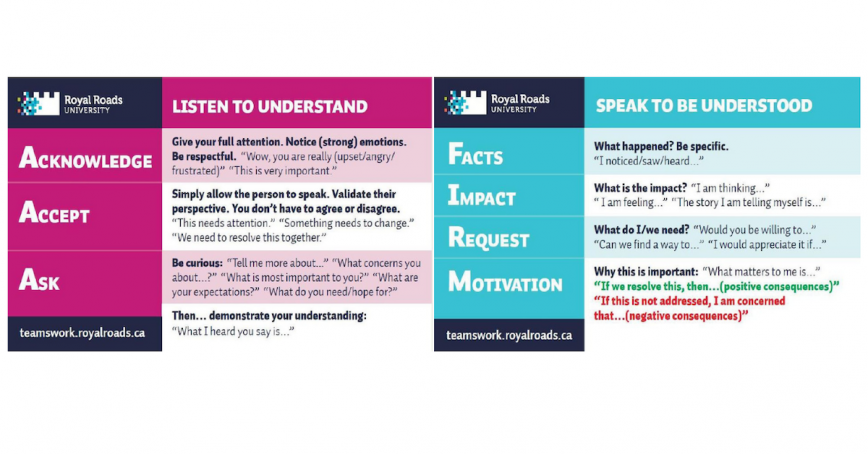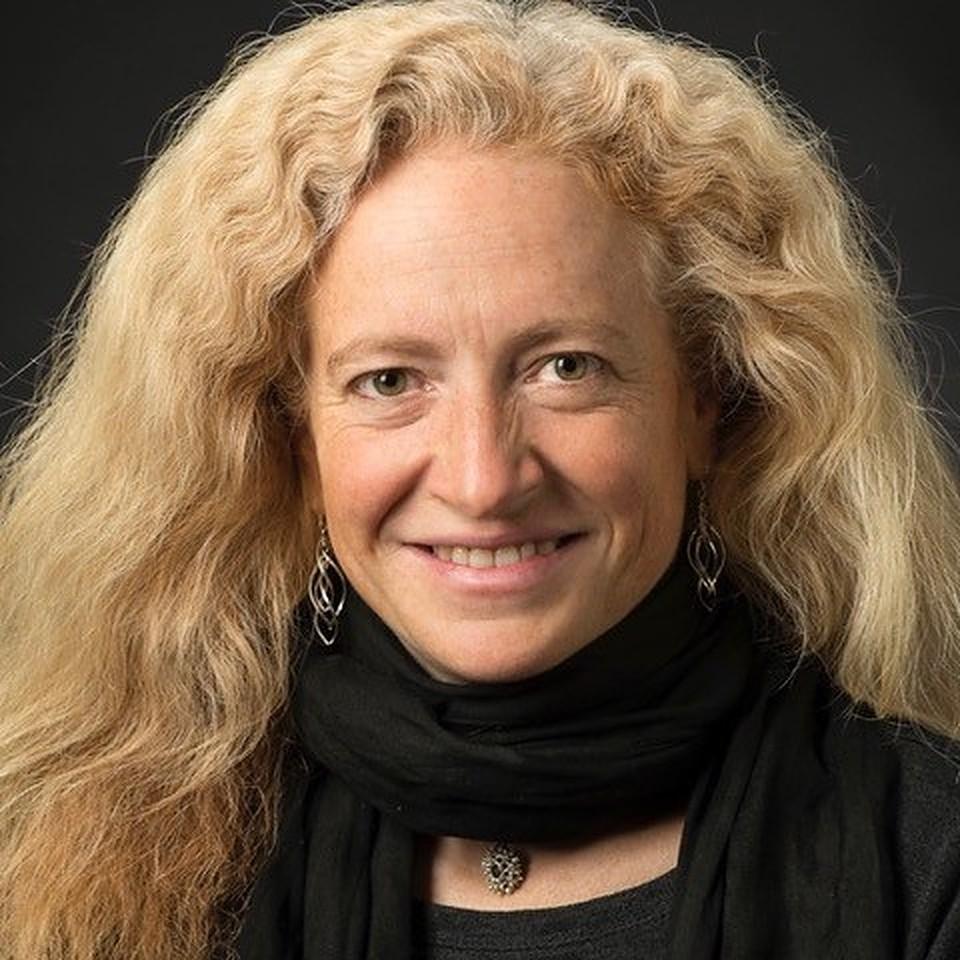 When you're having a difficult conversation and want to make your point, it can help to be firm.
But Julia Szucs would prefer you were F.I.R.M.
Szucs is a team coach at Royal Roads University, where she and colleagues support students to work effectively in teams, providing resources, workshops, group sessions and communication tools. And one tool in particular has proved to be enormously popular.
It's called F.I.R.M — which stands for Facts, Impact, Request, Motivation — and it's a simple two-sided wallet card that can be used as an outline and a reminder when two or more people need to have a talk about a touchy subject, so they can work through a problem safely, respectfully and without judgment.  Szucs says that the key is not just how to speak up, but how to listen to understand.
On one side of the card are the three A's of effective listening:
• Acknowledge — give someone your full attention, notice their emotions, be respectful;
• Accept — allow the other person to speak, validate their perspective by saying their topic of concern needs attention and resolution; and
• Ask — be curious about the person's concerns and what's important to them.
The other side of the card explains how to speak assertively using F.I.R.M.:
• Facts — what happened?
• Impact — what is the impact?
• Request — what do I/we need? and
• Motivation — why this is important.
It's a method to get teams experiencing conflict get unstuck, says Szucs, who began to design F.I.R.M. even before she joined RRU, when she worked with the Justice Institute of BC, coaching and teaching conflict resolution.
"What happens when we provide them a tool that allows them to speak assertively rather than aggressively is that they're able to ask questions, they're able to communicate in a way that doesn't destroy the relationships," she says.
"The difficult conversation often is to say, 'What's going on?' When a team actually starts to break it all down and have that conversation, they often build empathy for each other, they stop taking it personally and they try to find a way to collaborate."
At Royal Roads, one common difficult conversation among teams of students is about the different levels of contribution each member makes to a team or project, Szucs says, and the concept of fairness.
"We often have students who are juggling so many different obligations and priorities in life, and then trying to find time to contribute to their team. It's very hard to measure equality of contribution," she says. "We work with teams to support those students who are struggling to contribute one way or another and support those students who are frustrated and having difficulties with those they see as not contributing."
And while F.I.R.M. is one tool, it's not the only one, Szucs says, noting students, business leaders and others aren't born with effective communication skills and need to learn and develop them — they need tools, models and practice.
"So much of what we do in our communication is divisive and trying to be positional and say, 'I'm right and you're wrong.' And this tool is saying, 'What's possible that we might have in common? And what do I not understand so that I can then be more effective with you rather than opposed to you?' It's a shift from right and wrong to solving problems for the common good."