Come as you are: In ceremony and education
Topics
Featured
Share online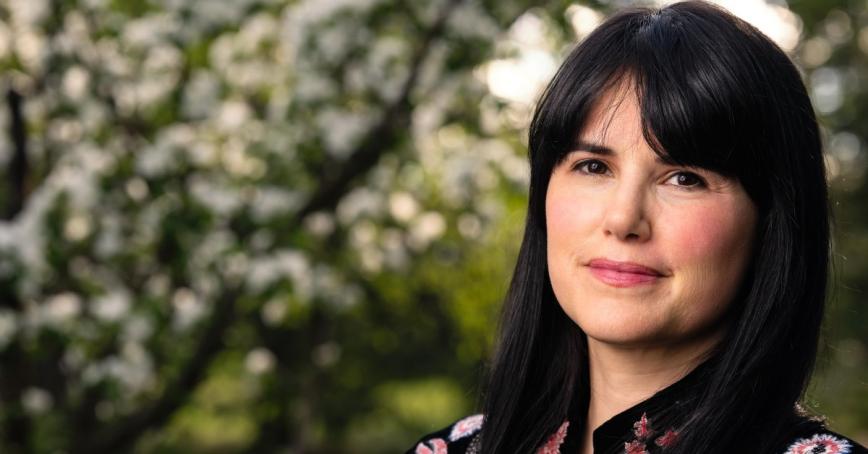 Barbara Horsefall knows firsthand what happens when patriarchal Western gender norms are imposed on Indigenous people in ceremony. "If you look like a woman, you have to wear a skirt. I've been in situations where I haven't even had a chance to shake the Elders' hand and women are ushering me away to cover myself and put on a skirt. Sometimes I do, but I don't like it," they recall.
Horsefall is a Governor General Gold Medalist for their research, Urban Indigenous Two-Spirit women's experiences with ceremony: a journey of witnessing, reflection, and convergence through story, which explores how gender fluid people and Indigenous womxn can be supported to come as they are in ceremony. The research's design and structure let Horsefall come as they are in academia. They did it hoping to create change.
"I hope that it changes a few minds. That's why I did this and wanted to lift other voices, because I knew other people felt like me. It's hard to talk about alone. We all told our stories, I was a participant as well as the researcher. In the end, we made a convergent story. We came together to say, as a group, 'This is what we're asking the community to hear," Horsefall shares.
After losing their mother, who was an Elder running a sweat lodge in their community, a writer, a Two-Spirit person and university professor, Horsefall read more of her writing and now reflects on her impact.
"My mom walked in these two worlds, to me almost effortlessly, and I learned a lot about her that I don't think I really understood when I was younger, about how she really worked hard to pave the way for Indigenous people to be in these institutions and to push back on privilege and academia," says Horsefall. Their research became a love letter to their mom, with each chapter starting with a quote from her book, she walks for days inside a thousand eyes.
Their mother encouraged them to go to school and do something to give back to the community. That's why they first decided to explore lateral violence and why it is so prevalent in Indigenous communities, then focused on lateral violence in ceremonial spaces. As a gender non-conforming Two-Spirit parent of a trans son, gender identity is a big part of their family's life. 
The post-secondary experience wasn't what they expected…in the very best way.
"You know how the tagline for Royal Roads is 'life changing'? They're not kidding, this was life changing. I did not expect to pour my heart and soul into these pages and to disclose all my personal thoughts. But I think when you're using an Indigenous methodology, you can't help but to center yourself in the research," they explain.
The research experience was introspective and vulnerable, but what was most surprising to Horsefall was the outside interest in their work.
"What has me so shocked is that the mainstream is interested in this work that I did. I didn't think that anyone would really be interested in it unless they were part of a ceremonial community," they marvel.
They feel encouraged to continue onto a PhD, saying, "I want to keep going in school. I think we need more Indigenous academics and definitely more Indigenous instructors." They started their degree in a Western approach to learning, determined to prove themselves under that lens. Working on their thesis, they thought using an Indigenous research methodology needed pairing with a Western methodology.
Their committee members disagreed and said they didn't need to do double the work.
"It's one of the things that made me love my experience at Royal Roads and just Royal Roads in general so much is how much they embraced allowing me to do things my way and taking this journey and discovering myself, my own identity, and how I wanted to do this research," they share.
The result was innovative research in its form and content.
"I definitely did the thesis part with full Indigenous ways of knowing, being and doing. Embedded in my thesis is story. I did my literature review. I did an orality review. Then I wrote the chapters, but I also did digital storytelling. So, it was a real mix, which in the end is kind of like me, because I am from both worlds, being mixed blood and it was just cool," Horsfall explains. They asked participants to tell their story in their own way, rather than being led by a traditional questionnaire.
Buoyed by the recognition of the Governor General's Gold Medal, Horsefall is full of hope.
"I was hoping I could share the research and the findings with my urban community and with ceremonial leaders and elders, and just for them to hear those stories, that not everyone feels like they belong, and not everyone feels included and that they might reflect on what they could do differently in their circles. I hoped that people would see that Indigenous people can be empowered through education when more than one worldview is validated," they reflect.
Pushing back against knowledge keepers and ceremonial leaders is somewhat uncomfortable, but Horsefall believes younger generations need to remind elders that before colonization and the introduction of Christianity, gender as a spectrum was part of their teachings. "We were included, and this was okay," Horsefall asserts.
Horsefall shares encouragement for incoming Indigenous students, starting with a quote by Elaine Welteroth:
 "'When you exist in spaces that weren't built for you, remember sometimes that just being you is the revolution.' I really liked that, because it fits in line with a Cree word that I really like to live by, ahkamēyimok. It means keep trying, be persistent and tenacious. There are so many Indigenous scholars nowadays that are fighting so hard for space in academia and fighting for validity of our worldviews. I think there's room for us all, and we need to keep persevering. Keep trying."
These courageous words mirror the spirit of courageous research, a daring blend of methodologies that mirror the intersection points of the worldviews of both sides of their ancestry. Horsefall came as they were, and created a multifaceted, multimedia experience to share a range of perspectives and make the world a better place