Christina Benty joins Roads Roads University Board of Governors
Topics
Featured
Share online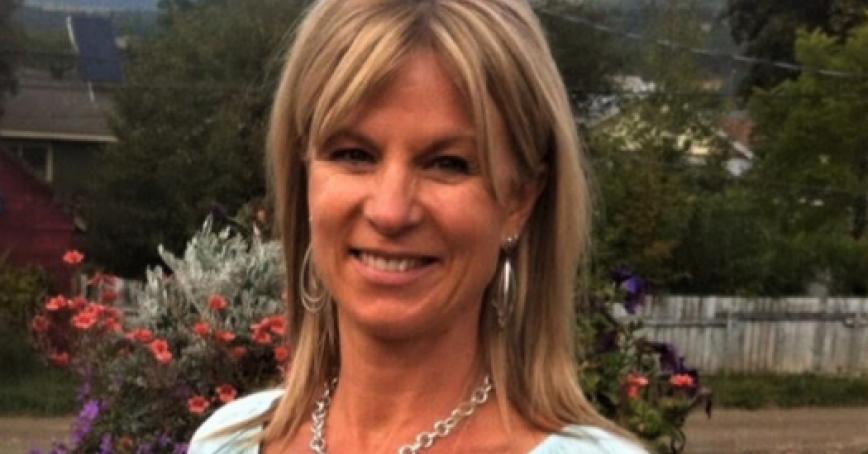 A Master of Arts in Leadership alumni and the former mayor of Golden, BC has been appointed to the Roads Roads University Board of Governors.
Christina Benty, who served 12 years on Golden's council, including two terms as mayor, left politics in 2014 after earning her master's degree at Royal Roads.
She then started her own consulting business, Strategic Leadership Solutions, and now works with governing bodies and senior management teams that want to build a culture of excellence.
Benty, who spent a term on the Audit Council for the Auditor General for Local Government, is also a national speaker, workshop facilitator, published author, and performance coach who studied political science in her undergrad.
Royal Roads Chancellor and Board Chair Nelson Chan is excited about the leadership, experience and energy Benty brings to the 12-member board.
"We are pleased to welcome our newest appointee, Christina Benty, to our board of governors," Chan says. "Christina is a Royal Roads grad and brings a wealth of knowledge about board governance. She's regarded as an expert in the area of asset management and infrastructure deficit, and her professionalism and experience will bring new ideas and good governance to our board and help continue fostering healthy relationships."
Benty is a proponent of lifelong learning and relishes her time at RRU.
"My experience at Royal Roads was utterly transformative," she says. "It transformed me and it transformed my work. I have a very deep respect for the impactful work that Royal Roads is doing in the world."
In her master's thesis, Benty investigated the state of publicly owned assets for sustainable service delivery, a topic she has spoken to local governments about across the country.
"I wanted to marry my lived experience with my academic research and work with leaders, particularly in local government, to develop their own leadership competencies and I wanted to help others side-step some of the governance pitfalls I have observed, " she says.
A perception exists in the latter that politicians are elected to act, she says. However, one of the key messages Benty has for public officials is that they are elected to think, and to do so strategically.
"You're elected to think strategically and critically. You are elected to think with the seventh generation in mind and make your decisions through the lens of long-term sustainability."
She plans to bring such long-term thinking to the board of governors.
"I'm looking forward to supporting the university's strategic plan with the rest of the board," she says. "I love the university's new vision – inspiring people with the courage to transform the world. The goals fit within the focus of my own work."