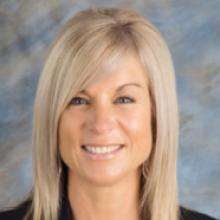 Christina Benty
Lieutenant Governor in Council appointee
Board of Governors
Christina Benty is a strategist and a human systems change agent. She works with leaders and organizations who want to build a culture of excellence in group process. She is a national speaker, facilitator, published author, and a performance coach for governing bodies and senior management teams.
Benty has more than 20 years of extensive experience in policy and governance, including two terms as mayor for the Town of Golden, one term on the Audit Council for the BC Auditor General for Local Government, and as principal consultant at Strategic Leadership Solutions.
She is a curriculum writer and instructor for the College of the Rockies Summit Leadership Series and the PowHERhouse First Steps into Politics leadership program. Benty is a certified Power + Systems Organizational Workshop Trainer, an experiential learning methodology designed to expose and transform system blindness. She has developed and facilitated various leadership retreats, educational sessions, and roundtable discussions across Canada.
Benty holds a Master of Arts in Leadership (2015) from Royal Roads University. Her master's thesis investigated the state of publicly owned assets for sustainable service delivery.