Business at the beach: RRU BBA students battle plastic pollution
Topics
Featured
Share online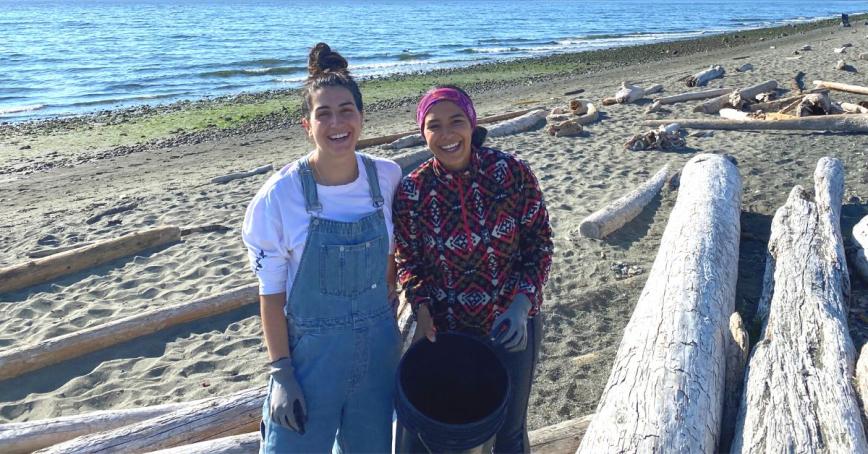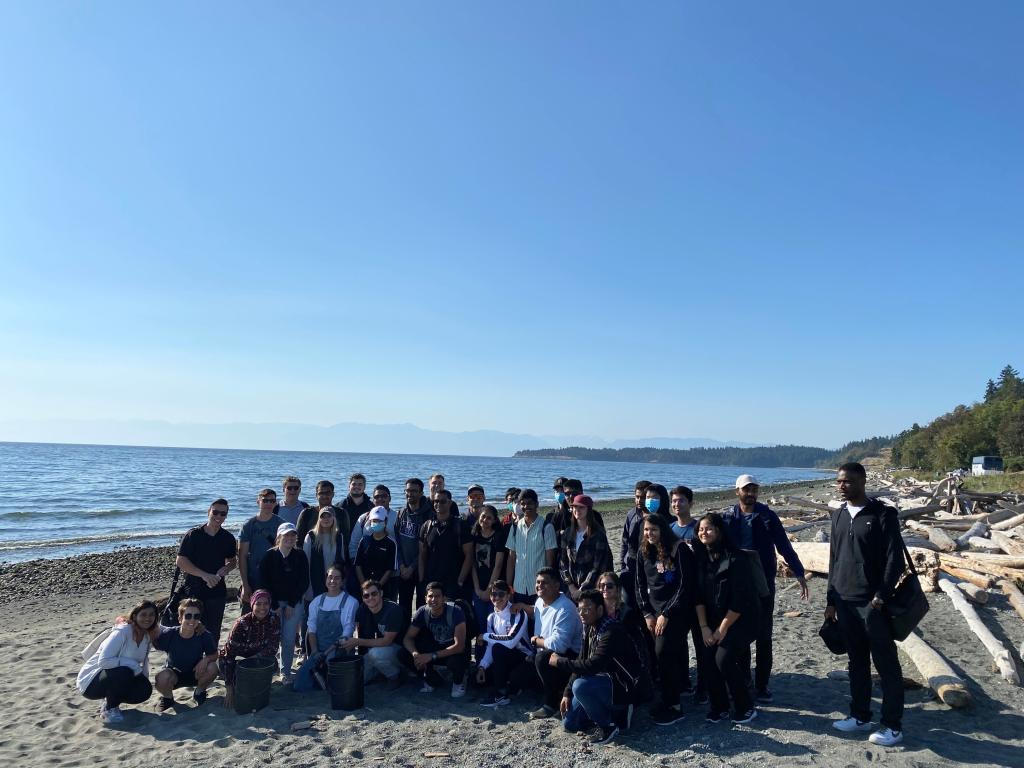 On Thursday, Sept. 22, BBA program head Todd Thexton and almost 50 students partnered with Plastic Bank, Surfrider Foundation and Esquimalt Lagoon Stewardship Initiative to pick up plastics and other trash on the beach at Esquimalt Lagoon, which sits at the bottom of the RRU campus.
It may seem an odd combination — business students and eco groups — but it's a natural fit for the project-based BBA program, says Thexton.
He says the students "are used to us throwing stuff like this at them. They understand that part of the learning and teaching model is to metaphorically get their hands dirty by examining closely what some of these issues are and understanding what's happening in the world around us."
The issue in this case: "Most people don't have a clear sense of the entire lifecycle of the products that we consume."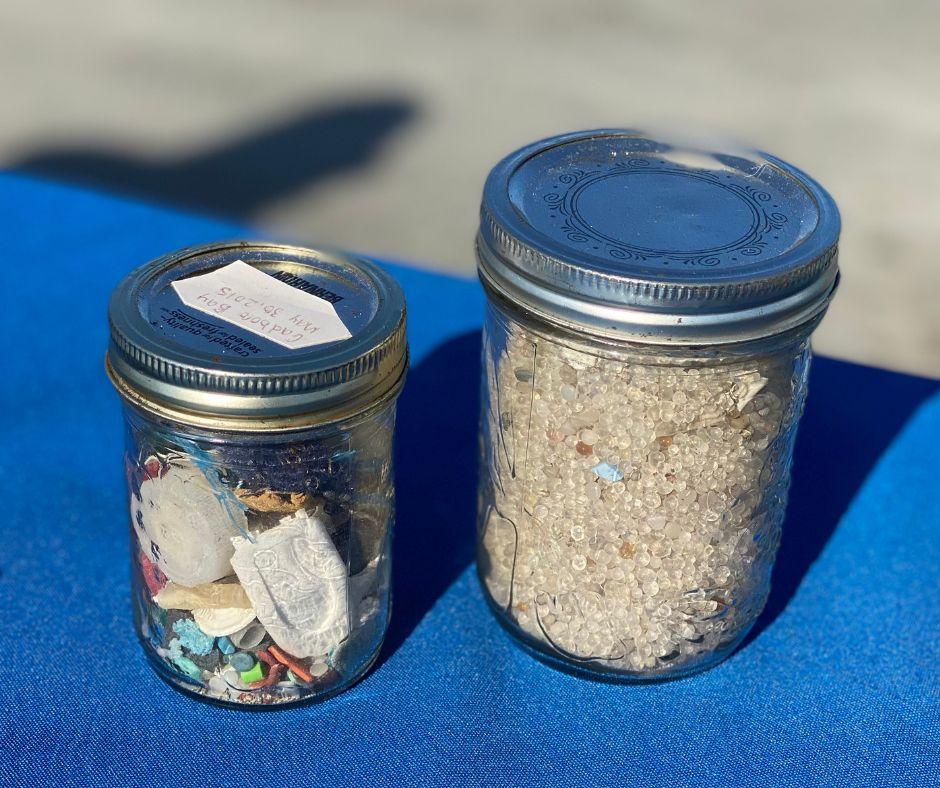 He explains: "If you're trying to manage a business with the environment in mind, probably the most fundamental thing you need to understand is the entire lifecycle impact of your activities; what's going on upstream with respect to your suppliers and the manufacturers that are feeding into your business, and you need to know what's happening downstream, after you sell your product or your service and your consumer has used it and disposed of it."
So, what did the students find on the beach? More than a hundred cigarette butts — representing more than half of the items collected — fragments of foam, paper napkins, socks and other clothing items, plus resealable plastic bags containing snacks.
The presence of the latter items indicates that in some cases, unintentional litterbugs were responsible, says Celicia Kent-Singh, a student from Belleville, Ont. Kent-Singh is in her final year of the BBA program and says the beach clean-up demonstrates the type of engagement beyond the classroom that is typical of the program. She notes that she'd previously planned to go into environmental science but saw business as a potential driver of social change.
"No business exists in its own vacuum," she says. "Everything is so interconnected."
Katie Keats, co-lead for the Surfrider Foundation's beach clean-up efforts on Southern Vancouver Island, appreciated the opportunity to work with the RRU students.
"It's really exciting that these students are looking at ways of closing the loop of circular economy and how to reduce plastic use," she says.
"I think it's really eye-opening when you work on a project like this to see what ends up in the environment," she adds. "It kind of kickstarts that desire to be more involved. Spreading awareness and taking away those experiences and sharing them with their communities is the most important piece."
A key piece of the clean-up, Thexton says, was working with Plastic Bank, which aims to reduce the need for new plastic by recycling used plastic.
The company works with individuals and businesses to establish plastic collection within 50 km of coastlines and waterways. The collectors, often from vulnerable communities, "gather plastic waste directly from local beaches, riverbanks, neighbourhoods, and even households – so that we are able stop ocean plastic directly at the source." They then exchange plastic waste for money and benefits such as "health, work and life insurance, social assistance, digital connectivity and banking services" and offer "a path out of poverty."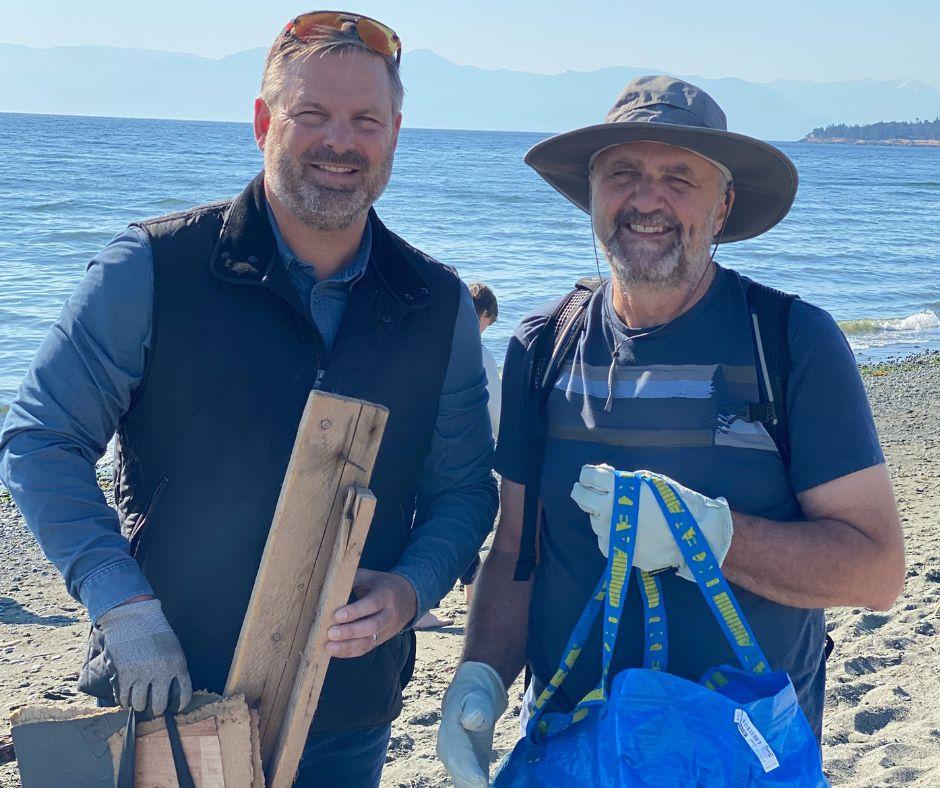 Thexton says the BBA partnership with Plastic Bank is an appropriate fit.
"Our program definitely has a changemaker orientation," he says. "We're teaching students how to assess a [business] situation while being mindful of the social and environmental impacts of their decisions."
We always want to hear stories about the people, programs and places that are the Royal Roads experience. Share yours via the RRU Story Exchange  and it could be featured on our web site and social media.