Bird on "silenced" history of Dene uranium carriers
Topics
Share online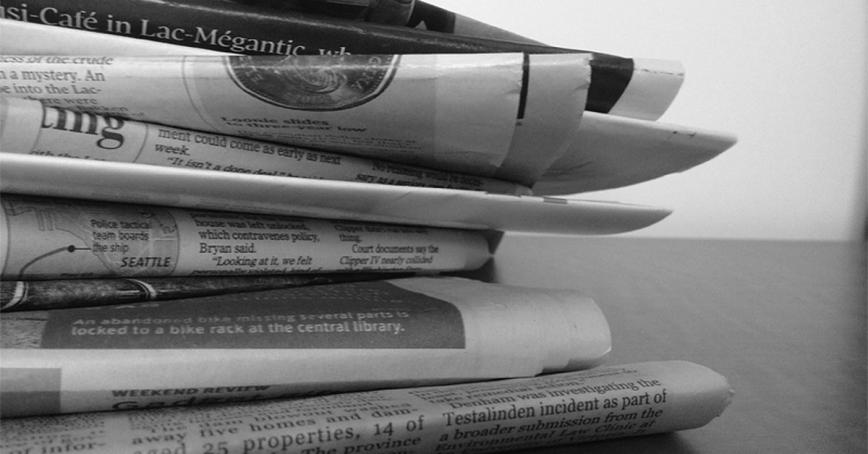 Prof. Geoff Bird and his new film, A Moral Awakening, were featured online and on air by Cabin Radio Yellowknife.
Here is an excerpt:
A Moral Awakening begins with a shot of a dilapidated dock on the shores of the Great Bear River. It's one of the few remains of Port Radium, a former mining site located about 265 km east of Délįnę.
It may not look like much today, but the short documentary – available to watch online – details how the site had a profound impact on the Sahtu Dene – and the world.
"It's a part of our history that we forget, that we've silenced in a way," says Geoff Bird, a war heritage expert and professor with Royal Roads University in Victoria, BC.
He wrote, directed, and produced A Moral Awakening, and travelled to Délįnę in 2017 while making the film.
The film details how uranium was shipped from the site to Port Hope, Ontario, where it was refined and then sent on to the US. Port Radium provided 11 percent of all the uranium used in the Manhattan Project – American-led work to create and use atomic bombs in World War Two.
"It's a universal part of history, you know, the atom bomb, and this thing that could destroy the world essentially, this technology that can destroy the world," Bird said.
[…]
"The moral awakening for me is this recognition of the power of destruction that humanity holds. And the fact that we have to strive for peace collectively, that having weapons of mass destruction like this doesn't create a sense of greater peace," Bird said.
"I think within our own country, there is an opportunity for our own moral awakening about recognizing the services and sacrifices of the Délįnę."
This article first appeared in Cabin Radio Yellowknife.