Big link between Taiwan & Royal Roads
Topics
Featured
Share online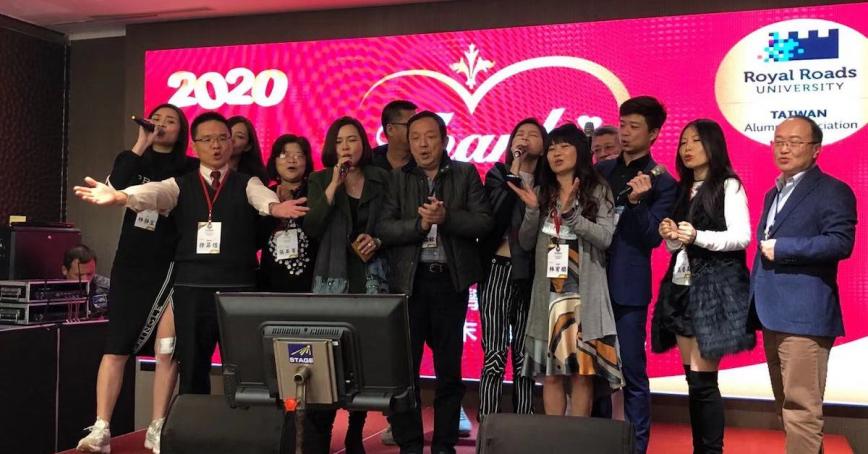 Royal Roads University has built a reputation for attracting students from around the world, with learners travelling — or studying remotely, both before and during the COVID-19 pandemic — from afar.
It might surprise some to learn that among the top three sources of foreign students at the university is Taiwan, an island of just 36,000 square kilometres—for reference, Vancouver Island is 31,000 sq. km —and 23.6 million people.
And just as Taiwan punches above its weight in representation among the Royal Roads student body, its alumni have an outsize loyalty to the school where they studied even though they did not attend class at the Victoria, BC campus but in a specialized program hosted at a local university.
Nowhere is that loyalty expressed more earnestly than in the Taiwan Alumni Association, which on Dec. 12 celebrates its 10th anniversary.
TAA was founded in 2010 by three passionate alumni: Walter Chu, Bright Lin and C.F. Tsai. To this day, it is one of the largest Master of Business Administration alumni associations in Taiwan, with 1,800 alumni and close to 500 Royal Roads grads who are regularly involved, says Lin, the group's chair. Since its founding, TAA members have supported Royal Roads students by creating a number of awards. In 2015 former Chair, Madame J.M. Chang established the RRU Royal Scholarship to promote intercultural experiences.
The goal of the association, which is registered with and formally recognized by the Taiwan government, is for its members to network and to contribute to their communities, says Lin, 66, who has had a long career in marketing and importing with, among others, automobile manufacturers.
To that end, TAA has four departments: one that organizes charitable events; one that takes care of administrative functions; one that handles business and public relations, including liaising with government officials and inviting professors to present lectures; and the golf team, which Lin says is well known in Taiwan and often wins an annual executive MBA tournament. In fact, Lin says, the TAA grew out of a golf team made up of Royal Roads alumni.
The ties between the association and Royal Roads remains strong, with the group even hosting a global alumni summit in 2014. Post-pandemic, RRU leaders hope to travel to Taiwan to reconnect with Lin and other TAA members. In the meantime, Lin said the Taiwan Alumni Association is aiming to network with other Royal Roads University alumni associations around the world to establish new relationships, connect online and, one day, meet in person.
Note about the image: The image in the feature story shows people gathered and not wearing masks. That's because life is back to normal in Taiwan that went 200 days without a locally transmitted COVID-19 case. To publication date, Taiwan had only 733 cases and seven deaths since the beginning of the pandemic.