April Hicke raises a "Toast" to women in tech
Topics
Featured
Share online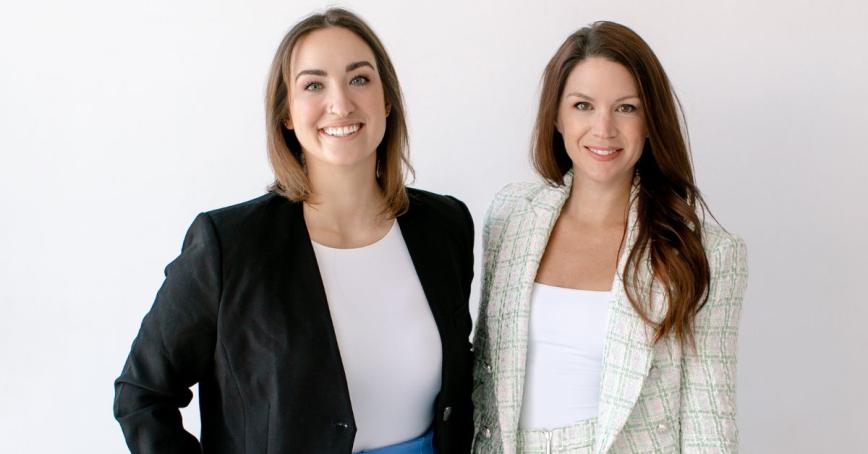 Tech industry workforces are notoriously male-dominated. Not only is it difficult for women to get jobs in tech — the MIT Technology Review estimated last year that the proportion of women in technical roles at large companies was "a painfully low 25%" — they're often offered lower pay than their male peers when hired.
April Hicke and Marissa McNeelands have both worked in tech and they believe they have a solution to the gender gap based on building a supportive community for women and partnering with companies looking to hire more women.
Last year, they founded Toast— a membership-based women's collective in favour of women in tech. Its mission is reflected succinctly in this statement on its website: "We help women do the work that they want, for the pay they deserve, and with a community that supports them."
"All of that was derived from our own experiences," says Hicke, Toast's co-founder and chief growth officer, who recently finished a Graduate Certificate in Corporate Social Innovation at Royal Roads University and plans to continue her Master of Business Administration at RRU next year.
"We're advocating for women in tech so they know their rights and they're not being taken advantage of — so they get the pay they deserve."

Marissa McNeelands, Toast founder and CEO
"We are creating a community where women can lean on each other and provide mentorship and give women the resources they need… that they have that community that Marissa and I both sought."
Their business has three key areas of focus: a membership-based collective where women can discuss work challenges and job opportunities and get advice from others, including an in-house HR professional; a candidate pool where they can fill in their professional profile and search for jobs; and partnerships, in which Toast works with organizations that are aiming to increase gender diversity on their technical teams.
"In being a talent partner, we advocate for women in tech, which really makes us stand out as opposed to a lot of recruitment agencies that advocate for the company and treat you like a number," says McNeelands, Toast's co-founder and CEO, who's completing a Master of Management in Artificial Intelligence. "We're advocating for women in tech so they know their rights and they're not being taken advantage of — so they get the pay they deserve.
"We can't just put women into companies that want to hire women," McNeelands adds. "There is still work that needs to be done in giving women confidence, ensuring women know what they should be paid, ensuring that they have networks to fall back on and resources to help them throughout their career."
The pair's relationship began by providing support to one another when they met through Young Women in Business Calgary. Each provided advice that helped the other double her pay within a year. 
And it was at dinner, the first time they'd met in person, when McNeelands told her friend that one day, she'd start a company with Hicke as the COO to her CEO. 
While Toast was launched a year ago, they opened up membership in January of this year and now have more than 600 paid members. They've also partnered with a variety of organizations for hiring, including payment and AI companies as well as a health care organization that helps underserved communities access specialists.
"We really want to work with mission- and values-based organizations that align to what we believe in and want to hire and value women," Hicke says.
She credits the RRU corporate social innovation program for helping her learn about social enterprises, and how to scale them and drive systemic change. Doing that program in parallel to launching Toast was invaluable, she says.
"Having worked in corporate for as long as we did," Hicke says, "we have seen things we don't want… We're really trying to create that safe space where women feel that they can speak up and ask questions."
Learn more about the Graduate Certificate in Corporate Social Innovation or Master of Business Administration programs or request more information.