All my relations: circles of support
Topics
Featured
Share online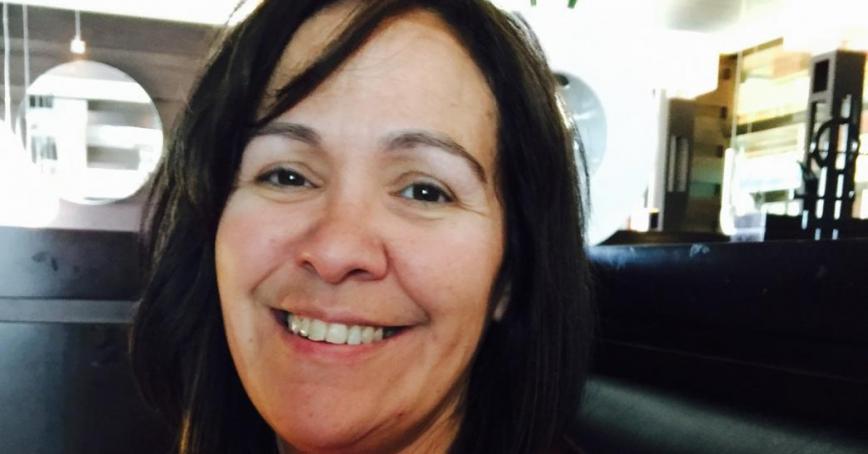 Laura Mackenzie, an Inuk originally from Rankin Inlet, Nunavut, went to Royal Roads to get her Masters of Arts in Leadership degree and to prepare herself for a brighter professional future. While she gained skills and knowledge that would support her goals, she says she also walked away with more than she hoped for in terms of the lessons she received.
"They kept saying to be kind with all my relations. And I've really needed that. I have to I remember that, instead of me getting bitter, angry with what's happened. I keep remembering how they say we have to care for all our relations. That's been really helping me. That's been my rock," Mackenzie recalls, reflecting on how she's been managing the emotional impacts of the recent confirmation of the terrible legacy of residential schools.
The words of support and encouragement have been helpful to her after graduation, as well as through her academic experience as a student. That sense of family was crucial to her, she says.
'C

omfortable in my ski

n'
"I had that support where I was comfortable in my skin to be able to express myself as an Indigenous person. I can't downplay the importance of having my brothers and sisters support me academically."
One of the lessons she particularly appreciated, Mackenzie says, was when discussions took place in a circle where a feather was passed. She observed how even introverted students were able to come out of their shells and be heard. "The people that didn't talk much were given a chance to talk the second time around, and we learned so much from the quiet introverts. Very powerful," she says.
It was just one of many powerful experiences she had when she left Rankin Inlet to pursue graduate studies. "My experience has been transformative. It changed me in so many ways," she shares. She says it didn't just change her as a person, but also changed how she works.
Working for the Government of Nunavut in business development and community building, she plans to take the lessons she's learned to better serve her community. Her values include supporting community, getting along with one another, sustainability, and caring for the land. Mackenzie says she learned how to integrate her values into her work more effectively by evaluating community plans through those lenses.
She says the wisdom she gained in her studies has supported her resilience as she makes her way in the world after graduation, empowers her to serve her community with her values and guides her healing from the pain of the impacts of colonization.  
Looking back on her experience, Mackenzie says she has words of encouragement of her own for Indigenous people who may be considering exploring post-secondary education.
"I encourage everybody to go to school. It's life changing. It's built confidence and that confidence we need as Indigenous people to start a resurgence."