Related program area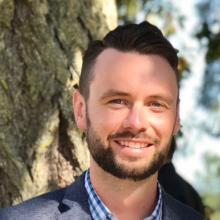 The Justice Studies program taught me to apply a more holistic approach to my way of reasoning.
The Bachelor of Arts in Justice Studies at Royal Roads University gave me an opportunity to combine my previous education in business with my interests in law through a seamless continuation of my accumulated university credits.
The Justice Studies program taught me to extract key points and issues from copious amounts of material; use critical thinking skills to formulate or assess logical arguments; and apply a holistic approach to a field of study and practice. The program encouraged us to construct and facilitate an environment of diversity that fosters unique and practical learning. Every student and professor brought a unique background to share in, and outside of, the classroom.
My Royal Roads journey has provided me with a competent set of skills and attributes that provide a strong foundation for engaging in the rigorous curriculum of law school and achieving my professional/academic goals. If you are willing to engage and utilize the resources that RRU provides, the program can truly be life-changing. As mentioned by many professors throughout the program, "Trust the Process!"