Islamophobia: Strategies and Resources for Allyship
Featured
Share online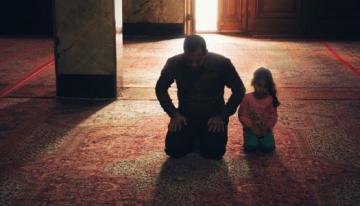 The pain of the murder of four of the five members of a Muslim family in London, Ontario, reverberates through communities across the country, and globally. The family was on a Sunday evening walk when a driver of a pickup truck hopped the curb and crashed into them. It is assumed he was motivated by hate. Hate directed at groups because of their identity or identities includes hate directed at adherents of Islam but is little discussed or acknowledged. Islamophobia "is an extreme fear of and hostility toward Islam and Muslims. It often leads to hate speech and hate crimes, social and political discrimination, can be used to rationalize policies such as mass surveillance, incarceration, and disenfranchisement, and can influence domestic and foreign policy" (Bridge, Georgetown University). Islamophobia leading to death is included.
One Step Forward, Two Steps Back
In a recent blog on racism, I recounted a situation in which I witnessed staff at another university walk right up in front of a group praying in a corner of a hall and where one of the staff started yelling in the faces of the peacefully and reverently praying to stop over the course of the five minutes it took for the group to pray. She and her colleague stood there in front of the Muslims praying and just would not leave. The Muslim Student's Association committee, tasked with addressing such forms of discrimination and aggression, eventually got a designated prayer space for students. CAIR (Council on American Islamic Relations) was soon after established in this Canadian city, through student activism, where Islamophobia could further be addressed beyond the university, together with mosque representatives. It seemed within cities in Canada organizations were growing, documenting, and raising awareness around Islamophobia, contributing to change. One step forward … years ago.
"All this takes time" are words often heard.
Meanwhile, incidences of Islamophobia are increasing, with related hate crimes enduring transnationally, in the U.S., and in Canada. And, lives are lost, taken away, that is, through deliberate acts of murder motivated by hate, with this recent example, including in Canada. Although distress from the horrific murder of the London, Ontario family continues to grip communities across Canada, it is not the first. The worst mass murder to take place in a house of worship in Canadian history happened in 2017 - the Québec City mosque massacre – when a grocery store owner, a professor at Université Laval, three civil servants and a pharmacy worker were brutally killed. So, while Canada's recent tragedy is a shock to many, including myself, it isn't to some I have engaged in conversation with.
In reflection on systemic and structural Islamophobia, and the wider contexts of xenophobia, racism, colonization, and imperialism, why would it be? Anti-Muslim and anti-Islam sentiment has been able to grow over the years. 'Patriotic Europeans Against the Islamisation of the (Christian) West' (PEDIGA) is a far-Right protest group that emerged in Dresden, Germany, in 2014, and has now spread in western Europe over the past decade. Actually, PEGIDA has spread and is growing in Canada. As quickly as one year after its founding, in 2015, it opened its first chapter in Ontario. It is documented to have since grown and its activities include calling for the curtailment of Islamic religious freedoms (Molas & Volk, 2021).
In Quebec, Canada, we also had bills, namely Bill 21, passed in 2019, that represses religious expression. In fact, Quebec is the first jurisdiction in North America to ban religious symbols for public servants. It is worth pointing out that U.N. investigators have called the Quebec legislature on violating fundamental rights – the freedom of religion and equality. The investigators reminded that we are bound to international human rights treaties that cover religious rights - the International Covenant on Civil and Political Rights, a treaty Canada signed in 1976 that Quebec must also comply with. Prohibiting specific religious dress is a textbook example of religious persecution (Maimona, 2019). But here we are in 2021, still with a textbook example of biopolitics where, among others, Muslim women's bodies are subject to surveillance, and pushed to the margins. Trudeau has said he personally disagrees with the law but has defended Quebec's provincial right to put forward its own legislation (Gilmore, 2021).
Canada has a nine per cent increase in anti-Muslim attacks in 2019 compared to the previous year, according to Statistics Canada (Gilmore, 2021). Where are we today? Two steps back.
Allyship
Allyship is "an active, consistent, and arduous practice of unlearning and re-evaluating, in which a person in a position of privilege and power seeks to operate in solidarity with a marginalized group" (Anti-oppression Network). With learning, teaching, and research as their focus and mandate, post-secondary institutions are positioned to help communities, nations and governments align to upholding fundamental rights – the freedom of religion and equality. Allyship is through listening, lending voice and action in the learning space, and in changing policies. It is asking what is needed by those impacted. It is not with a view of "things take time" but one in which we recognize that we have to accelerate changes. Below I list some strategies around resources for us individually and collectively within institutions of learning.
Strategies
Reach out to those who are grieving from recent events to hold space.
Continue to call out Islamophobia, racism and bigotry in conversations and through social media. 
Organize group talks, webinars, and conferences to discuss among race, marginalization, Truth and Reconciliation, Islamophobia, social injustices and the role of privilege.
Attend cultural student organization and faculty led meetings and webinars on the topic of Islamophobia. 
Attend workshops and training related to this topic.
Collaborate with those at your university, who can offer guidance on Islamophobia and often compounding forms of discrimination (recognizing the existence of multiple, intersectional, forms – Indigenous Muslims, Muslim immigrants, Muslims of colour). 
Work with colleagues to research on Islam (interpretations thereof) for both your learning benefit and the benefits through dissemination of findings.
Ensure cultural safety and create environments that are culturally welcoming, for example, with signage to places where students can gather for cultural or religious practice, such as the prayer room.
Review articles and other resources on Islam and Islamophobia. 
Resources
Some resources for further learning and information:
Sources
Anti-Oppression Network, https://theantioppressionnetwork.com/allyship/
Bridge. A Georgetown University Initiative, https://bridge.georgetown.edu/about-us/what-is-islamophobia/
Gilmore, R. (2021, June 10). What is the Government Doing about Islamophobia in Canada? Here's What We Know, Global News, https://globalnews.ca/news/7934835/london-attack-islamophobia-muslim-hate-government-action/
Maimona, M. (2019, June 24). Quebec's Ban on Religious Clothing is Chilling: To Be Like Us, You Must Dress Like Us, Los Angeles Times, Human Rights Watch, https://www.hrw.org/news/2019/06/24/quebecs-ban-religious-clothing-chilling-be-us-you-must-dress-us
Molas, B. and Volk, S. (2021, June 3). Transatlantic Islamophobia: PEGIDA before and during the Pandemic, Open Democracy, https://www.opendemocracy.net/en/countering-radical-right/transatlantic-islamophobia-pegida-and-during-pandemic/