Featured
Share online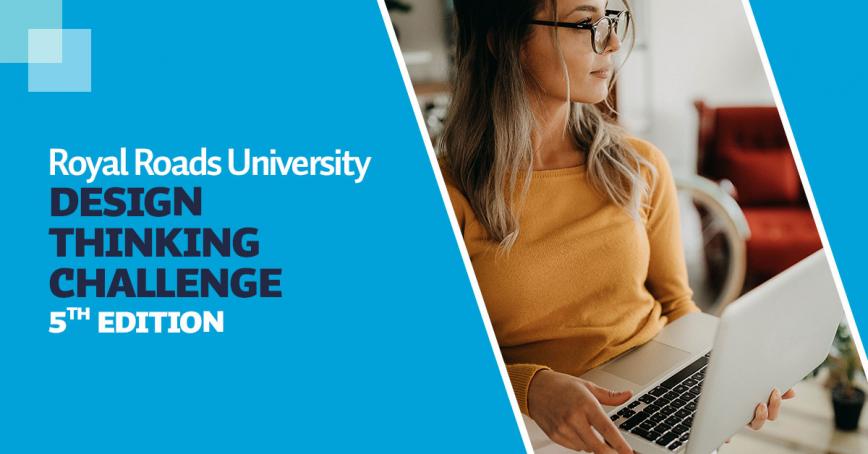 -
Timezone: PDT
Virtual event
Online
Royal Roads University has reimagined the standard case competition to focus on innovating solutions to real-world challenges, using design thinking. In a world where leaders must navigate increased complexity, design thinking provides a structured approach for bringing new, yet-unimagined futures into being. 
Schedule
The challenge will be launched on January 31st, 2022.
You and your team will have 4 weeks to prepare a video response to the preliminary challenge. 
Round 1: Feb 20th, 2022
Round 2: March 4, 5, 6, and 7th, 2022
This four-day virtual event will run from 7:30 am to 3:30 pm Pacific time daily.
Teams
1 team coach 
1 assistance coach (optional)
Minimum 3 students, up to 5 students maximum
Coaches and assistant coaches are exempt from the registration fees. 
Prizes
First place: CAD$6,000
Second place: CAD$3,000
Insight award: CAD$1,000
How to register
To secure your spot in the next RRDTC, you must pay the registration fee for a minimum of 3 teammates.
If other students join your team after you have registered, you can register new teammates by paying their registration fees.