Share online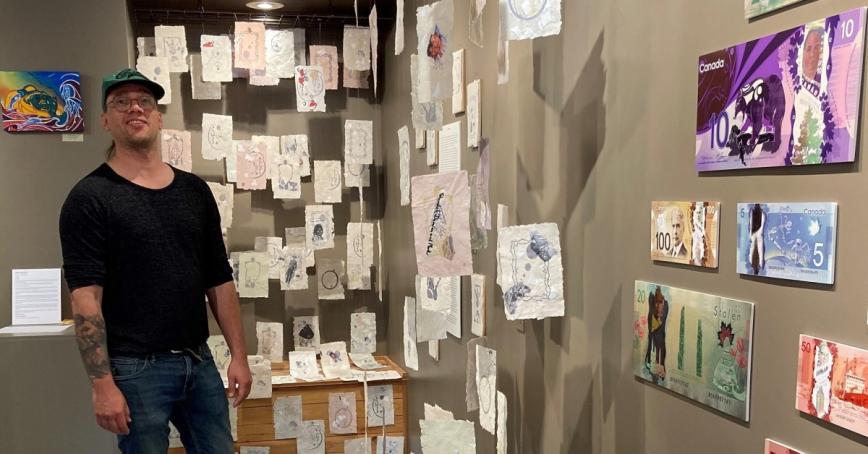 -
Timezone: PDT
On-Campus event
In person
Library Showcase, 2005 Sooke Road
Victoria BC V9B 5Y2
Canada
Join us for an inspiring and interactive arts-informed experience with Tl'azt'en artist and muralist Damian John.
John and his work communicate what is possible when we imagine power to the good, especially for Indigenous Peoples and the living world.
Two of his series will be on display. "Financial Troubles" is an Indigenous exploration of capitalism and what we value. "Cover Up – The Indian act in comics" explores the Indian Act and cultural genocide through a celebration of a genre that inspires him, comics.
John says he loves art as a way of saying something, anything! It can be important, mundane, fantastic, colourful, terrible, quiet or loud. It is through this voice that he believes some of our most beautiful messages are relayed to one another. As such, he is always working to create story through his art in line, colour and composition.
Self taught and with multiple art styles influencing his work, John uses these stories to help inspire conversation, engage in activism and ponder the large spectrum of emotion humans move through.
This event is free and no registration is required. His work will be on display from Aug. 10 to Sept. 10 in the Library Showcase.
Visit John's website, Chasing the caribou woman.