Related program area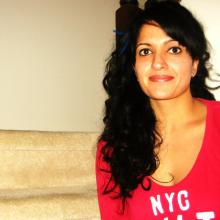 My degree has opened a new realm for me, enabling me to work in the environmental field.
"I didn't see any value in completing another undergraduate program, but I wasn't confident I could invest the time away from work to undertake an on-campus program to complete my master's degree. When I discovered the Master of Science in Environmental Practice program at Royal Roads University, I realized this online program would provide me the freedom to complete the courses at home, without the need to move away or find a job to support myself over the summer. 
There were many important aspects to the program, such as developing effective personal communication skills to facilitate the learning and decision-making of the people in our groups; creating a better understanding of the relationship between global and local events; and developing a professional network with people from around the globe.
Having a master's degree has opened up a new realm of possibilities for me, and has enabled me to continue working within my field, taking on a new role in the environmental field."