Why Does Wellbeing Matter for Leading in Our Times Ahead?
Featured
Share online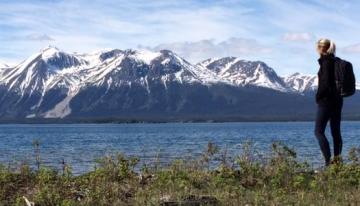 The Future of Leadership
Regardless of where you plan to work, the world is becoming more diverse and more complex. As Artificial Intelligence transforms jobs and job opportunities, your edge will be leadership skills that place you in a position to work effectively in what we recognize as an increasingly global and fast-changing world.
Harvard Business Review predicts that in the age of Artificial Intelligence leadership skills, such as, curiosity, extraversion, and emotional stability are going to be twice as desired than simply IQ. Especially humility, adaptability, vision, and constant engagement, are probably to play a key role. In fact, leaders' hard skills will be eclipsed by smart machines, while their soft skills will become more important.
These are all skills that are part of a sound understanding of the larger social, political, and economic global systems and intercultural awareness and networks. People will be required to have a high degree of systems thinking. To lead in our challenging times will mean recognizing the self in the larger social, political, and economic systems, particularly where our current economic system has partnered with AI from a biased perspective. This partnership and the path we are on places competition and money, as values, over the human condition. For me, this puts into question what civilization we are building. And the need to pause.
Increasing Pressure and Our Wellbeing
As anything, recognizing the challenge is our first step to effective leadership – that is, aligned to creating civil societies, and the kind of civilization we want. This entails recognizing that time itself seems to be spinning faster and that the pressures to lead under unmanageable pressures are increasing. Could then wellbeing factor into how we lead, indeed what we might strive towards, if the kind of civilization we want values and places the human at the centre?
I will argue, then, that including the mental, emotional, physical and spiritual, is of critical importance given the greater challenges of an ever increasingly complex world with wicked problems. If stress is increasing, and we only need to look to headlines and the research on the effects of stress, then our leadership tools must prioritize wellbeing to act with curiosity, extraversion, and have emotional stability. According to the Policy Department for Economic, Scientific and Quality of Life Policies Directorate-General for Internal Policies (2020), the impact exacerbated by technology alone relates to the complexity and uncertainty and includes addiction, fatigue, exhaustion, sleep deprivation, anxiety, work-home conflict, burnout and stress, all with consequences of poor decision making, poor memory and poor attention.
Without connecting to a power from within - and with others - it is difficult to continue to have the power to create change and be the change-maker to facilitate power for others, or empower sustainably (Krause, 2008, 2012, 2013). Michel Onfray invites us to practice 'counter-time' to create 'Alive Time' to make space to slow time down in the paradigm in which we now live, 'Dead Time'. For him, this is through contemplation and reconnecting with the cosmos. To be clear, this isn't about making people more resilient and adaptable for the utility of the current system. It is about recognizing the self in the larger system that isn't working for us, so to pause to contribute to harmony around the globe (2016). Civil societies. Civilization.
What if the goal wasn't to work more efficiently but to be in a position to work more effectively in an increasingly global and fast-changing world? By creating space to connect to ourselves and reconnect with others, in fact to the cosmos, we can be in a stronger position to create harmony and the civil societies we need. To achieve this goal, I believe reflection and any practice related to mindfulness must be connected to a deep awareness and learning in leadership competencies and skills that help us in the current social, political and economic systems – indeed, enable us to transform them.
Good news: The Global Leadership Program has a 13-month intensive program, 2-year mostly online (blended) program, graduate diploma and certificate to prepare you for the future AND newly approved On-campus 2-year program beginning Fall 2020.
Join me in our next webinar (April 15, 9am PT). Sign up here!
For more info on all our Leadership programs and our Global Leadership program.
References:
Chamorro-Premuzic, T., M. Wade, & J. Jordan (2018). HBR. "As AI Makes More Decisions, the Nature of Leadership Will Change, https://hbr.org/2018/01/as-ai-makes-more-decisions-the-nature-of-leadership-will-change
IPOL. Policy Department for Economic, Scientific and Quality of Life Policies. (2020). The mental health of workers in the digital era: How recent technical innovation and its pace affects the mental well-being of workers. EU: European Parliament.
Krause, W. (2013). Spiritual Activism: Keys for Personal and Political Success. San Francisco: Turning Stone Press.
Krause, W. (2012). Civil Society and Women Activists in the Middle East. London: I.B. Tauris.
Krause, W. (2008). Women in Civil Society: The State, Islamism, and Networks in the UAE. New York: Palgrave-Macmillan.
Onfray, M. (2016). Cosmos. France: JAILU.
Photo by Krause.