MAPC Students Rise to the Challenge
Share online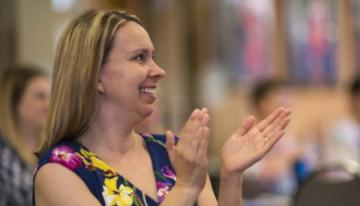 How do we attract high yield social media influencers to our platform?
How do we communicate the valuable work we do to the public and engage our employees who work in regionally based offices across BC?
How do we create key messages to different stakeholders for our non-profit?
These were the challenges presented via video in the MAPC Live Case Challenge to teams in the pre-residency portion of the Masters of Arts in Professional Communication program. Three weeks online and three weeks of residency on campus provided the opportunity to convene, analyze, collaborate, research and generate solutions for these complex challenges.
The organizations—Flytographer, BC Coroners Service and ReThink Thinking—had the benefit of fresh eyes from these diverse teams of learning professionals from across Canada, who combined their professional expertise in communication and related fields, and their newly minted learning of organizational communication theory and research methods to create valuable insights and solutions.
Andy Watson, manager of strategic communications for BC Coroners Service and MAPC graduate, who was interviewed by MAPC Program Head, Dr. Jennifer Walinga, could not have been more complimentary of the students and the process.
"You have an expectation coming into Royal Roads that you are going to have your socks blown off," said Watson, "so I was prepared for innovative thinking, but this far exceeded my expectations. Some of the solutions were things that we had thought about, but we really needed them to be founded in academic expertise and validation. Whether that's two-way engagement, leadership, measuring progress or refocusing on our core mission and values, we now have an evidence-based approach to how we conduct our next steps forward. The other thing that came through was how different each presentation was. Even though they had the same information, each team had different solutions for how to solve them. It's that life-changing experience that you go through as a student I have just gone through as a client. Now I have new, innovative ideas from our future leaders that I can work to implement with our team. If you're an organization looking to be a part of the Live Case Challenge, it is probably one of the best returns on investment you will ever get."
The MAPC Live Case Challenge happens twice a year.
For more information on it, or if you know an organization interested in participating please contact:
Barb Collombin, Masters of Arts in Professional Communication Live Case Challenge Coordinator
Dr. Jennifer Walinga, Masters of Arts in Professional Communication Program Head