Demonstrating courage: From standing up to government to being mayor
Featured
Share online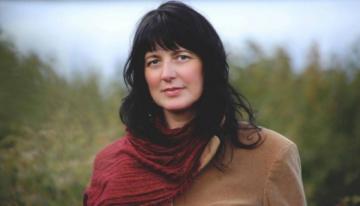 It may have been a housing rally or maybe it was an environmental demonstration. Michelle Staples can no longer remember what kind of protest she attended that day in 2012. But the now mayor of Duncan clearly remembers the epiphany it sparked—one that would map out her future career in local politics.
"How do we actually move forward if we're always in opposition?" thought Staples, whose community activism dates back to the 1980s when she attended her first protest, an anti-nuclear war demonstration, with her father.
"I always saw myself as someone who would stand up to the government," she says. "I was completely opposed to the idea of running for local politics."
That day would be a turning point. Staples realized standing up for something and standing against it were two sides of the same coin.
"I decided to throw my name into the hat," Staples says. She would go on to win two consecutive terms as Duncan city councillor and eventually be elected mayor.
Six years before launching her political career, Staples was finishing her Bachelor of Arts in Applied Communication at Royal Roads. At the time, she was building a career in community facilitation and social development work.
"I never had political aspirations," she says.
But she did have an overwhelming fear of public speaking.
Despite her apprehension, she enrolled in a program that required her to confront it head-on.
"At Royal Roads, I had to really face my fears," she says. "I used to throw up every time I spoke."
By reflecting on the root of her fear, something she carried since childhood, Staples was able to overcome it.
"I was able to go through the academic process of understanding communications and then go through that emotional experience to understand how I struggle with communicating," she says. "It gave me that foundation I needed to know that nothing was impossible."
Now, she's passing that message on to others.
In October 2018, Staples became Duncan's first female mayor—a title that has inspired young girls in her community.
After being invited to speak at a local elementary school, Staples says she was surprised when a group of girls asked for her autograph.
"They were in grade six and I asked them, 'Why is it so important to you?' and one of the girls said, 'Well because I could become mayor one day.' Those were the types of things I never thought about," she says.
Just a few months into her new role as mayor, Staples says she's doing a lot more listening than speaking, but not out of fear.
"It goes back to my time in communications. How do we communicate with each other when we hear things so differently?" she says. "How do we come up with a way that we can communicate with people from all walks of life that is effective and doesn't push us apart but actually brings us together?"
Staples says open communication in her community is essential to moving the dial on critical issues like reconciliation, climate change resilience, and homelessness and addictions.
"We have to work together," she says. "The danger of not listening is far greater than the danger of people speaking."