Remembrance Day 2021 Online Ceremony
Topics
Share online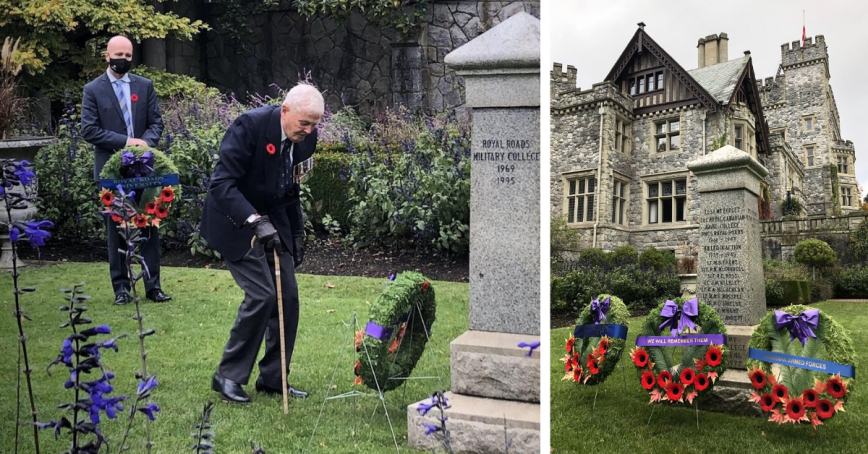 Royal Roads University is holding the annual Remembrance Day ceremony online this year. 
Join us via livestream as the Vancouver Island Ex-Cadet Club honours veterans and those who died in conflict in the service of Canada. The broadcast begins at 10:30 and the ceremony will run from 10:40 to 11:45 a.m. on November 11.
Immediately following the ceremony, viewers will have an opportunity to view a screening of the documentary Remembering HMCS Athabaskan, a War Heritage Research Initiative film produced by Prof. Geoffrey Bird. The documentary explores the links between two educational institutions in Colwood, a Second World War destroyer, and communities in Brittany, France.