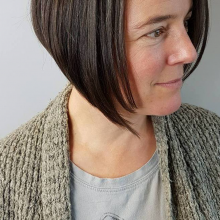 Dr. Gillian Kerr has been an instructor in the Royal Roads University Master of Environmental Management and Master of Environmental Practice programs since 2007. She has extensive practical experience that provides her students with empirical studies and opportunities to review what is promoted in environmental management and economic theory versus what is applied on the ground in governance cases. Kerr's PhD research focused on environmental governance issues associated with market-based instruments for environmental outcomes in Alberta. She also researches environmental assessments for various programs such as the Edmonton Folk Fest and ecosystem services for local sustainability.
Experience
Kerr has worked in the social and human development field for eight years and in the environmental management field for more than 19, focusing on the understanding and integration of economic, social and environmental policy. She developed and leads three new portfolios in the Government of Alberta, including assessing the water allocation transfer system in southern Alberta, and developing new socio-economics and ecosystem servicesteams to focus on cumulative social, economic and  environmental effects.
She has completed instructional skills workshops on teaching in a classroom (2009) and teaching online (2014) at Royal Roads University.
Education
2018
PhD with a focus on environmental governance
University of Calgary
2004
Master of Arts in Environmental Management
Royal Roads University
2000
Bachelor of Environmental Science with distinction
Royal Roads University
1994
Bachelor of Commerce in Marketing and Economics (outstanding female student)
Mount Allison University