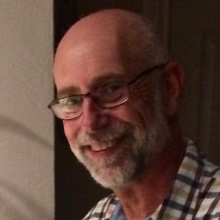 Edward Beggs is an entrepreneur, business owner and director of a publicly owned mining company. He has had a lifelong interest in environmental issues and trends. His current research areas are in the areas of sustainable energy and environmentally-focused commercial applications for BC-mined natural zeolite (clinoptilolite). Beggs has developed and taught courses at Royal Roads for the last fourteen years.
Experience
Since joining Royal Roads University as an associate faculty member, Beggs has taught courses in sustainability, research methods, business planning, management and decision making, both online and on-campus, for the School of Environment and Sustainability and the School of Business. Beggs has managed and then owned, operated and started incorporated companies since the early 1990s. He has acted as the Canadian representative for several foreign manufacturing companies. He has designed, created and successfully marketed a number of innovative products in the areas of safe pesticide storage and the use of bio-based liquid fuels, additives and lubricants (plant oils) in diesel engines. The latter products and business enterprise were a direct result of his MSc thesis research at Royal Roads University. In some cases, the products have been in continuous use for almost twenty years and have been marketed internationally through online sales and through a network of dealers and installers. Recently, Beggs was asked to serve on the board of directors of a small BC-based publicly owned mining company.
Education
n.d.
Master of Science in Environment and Management
Royal Roads University
n.d.
Bachelor of Environmental Studies
University of Waterloo