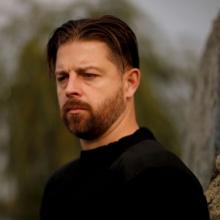 Dr. Bryce J. Casavant is a Canadian forces veteran who served in Afghanistan and later worked for the Province of BC as a provincial fish and wildlife officer/conservation officer. Casavant identifies as Metis and is the author of the short book The Credible Rebel: 10 Lessons for an Advocate Life, as well as various technical reports and parliamentary publications on provincial policing affairs. Casavant has held fellowship with the Social Sciences and Humanities Research Council of Canada during his doctoral research project In Search of a Wild Peace.
For nearly twenty years Bryce has provided frontline leadership during high-level criminal and environmental investigations. He specializes in complex government non-compliances and union relations with law enforcement services.
Experience
Bryce Casvant has presented on constabulary matters in all levels of BC court (including the BC Court of Appeal) and has assisted legal teams in responses to the Supreme Court of Canada. In 2021, he was called on to provide witness testimony and written parliamentary submissions to the Legislature of British Columbia regarding environmental policing matters and the statutory legal structure of union relations with provincial constabulary services. He currently lectures at Royal Roads University and Pacific Coast University.
Casavant studied Global Terrorism with the (then) United Nations Institute for Training and Research and has taken further certificate training in Transnational Organized Crime through the UNODC. He is a graduate of the Canadian Forces Military Police Academy and the Western Conservation Law Enforcement Academy. He considers himself a life-long learner and recently began studying law part time at Robert Gordon University.
Education
2020
Doctorate in Social Sciences
Royal Roads University
2015
Master of Arts in Interdisciplinary Studies
Royal Roads University