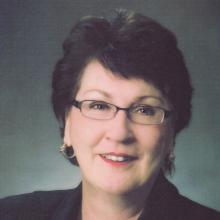 Audrey Roadhouse is a senior education executive with extensive experience in government, school division central office, and school-based and agency settings. Her research interests include education leadership, student engagement, executive government and district and school administration. She lives in Regina, where she has been recognized for dedicated and award-winning service to the community. 
Experience
 Roadhouse has more than 15 years of senior administrative and leadership experience in human service settings including governance, strategic planning, downsizing, budgeting, issues management and negotiation. She was deputy minister of education in Saskatchewan from 2007-2011. She also has more than 30 years of teaching/administrative experience in four provinces ( Ontario, British Columbia, Alberta and Saskatchewan).
Education
n.d.
MA in Education
Simon Fraser University
n.d.
Bachelor of Education
University of Regina
n.d.
Certificate in Professional Facilitation
from the Canadian Institute of Cultural Affairs