We Thrive: Indigenous Economic Development certificate
Topics
Featured
Share online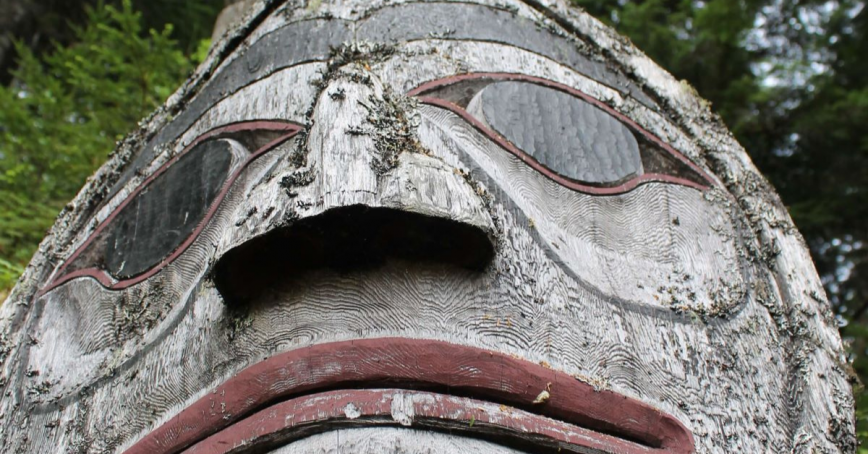 A new course offering at Royal Roads University opens doors to collaboration, connection and opportunity. The Haisla Nation and RRU's Professional and Continuing Studies partnered to develop and deliver the Graduate Certificate in Indigenous Economic Development for 20 Indigenous working professionals. 
The program began in the last week of September, the same week as the first National Day for Truth and Reconciliation. It integrates Indigenous knowledge and teaching methods into the classroom in line with the Truth and Reconciliation Commissions of Canada's Calls to Action. The new certificate aims to create a meeting and learning place to foster understanding between Indigenous and non-Indigenous people and support greater cooperation between Canadian businesses and Indigenous communities.
The partnership between Royal Roads and Haisla Nation is built on previous successful collaborations. Kailee Gardiner, employment and training manager at Haisla Nation, has worked directly with Royal Roads for previous partnership program offerings in the community while Lisa Grant, business development manager at Haisla Nation, is a graduate of the Master of Global Management program and a current MBA student. Both Gardiner and Grant appreciate that RRU MBA grad Dr. Hope Sanderson is leading the program and using her knowledge, experience, and Métis background to help bring the idea to fruition.     
Gardiner says this program represents a true partnership where both she and Grant participated each step of the way with bi-weekly meetings. The program will help develop the management skills necessary to support the tremendous amount of economic development activities happening in Haisla territories in and around Kitimat, BC, where the LNG Canada facility and proposed Cedar LNG pipeline and export facilities are being developed.   
Much of Grant's excitement stems from the true partnership approach to program development.
"The nation is fully involved, and the meetings and planning are happening cohesively," she says. "It is not the institution coming to us and telling us what is going to happen, and we just show up." 
Gardiner says she's excited to showcase part of the Haisla territory as part of the residency portion of the program.
 "I'm most excited to showcase a lot of the work that the Haisla nation has done in terms of economic development," she says.
While she sees it as an opportunity for those outside of her nation to learn, she is also excited for the benefits her own community could see from it.
"This continues to help us build relationships with more First Nations to share knowledge, so we all can learn from what we've done. It has taken a long time to get to this point for economic development. I'm hoping that when we finish the program, we'll be able to further enhance our economic development and work towards our mission of building a strong, prosperous nation."
The program is not just for Indigenous students and is designed to bring together all people who have an interest in learning more about how to build partnerships with Indigenous communities and support Indigenous economic development," says Royal Roads MBA Program Head Prof. Charles Krusekopf. "Everyone working in business in Canada today needs to have an understanding of these issues and the opportunities. Starting in fall 2022 we plan to regularly offer this Graduate Certificate to students including RRU master's degree students, such as those in our MBA program." 
The Haisla Nation received a grant from the Post-Secondary Partnership Program to create a new RRU Graduate Certificate to develop management expertise to foster Indigenous led businesses and business partnerships.
"The first cohort this fall includes a group of 20 students from the Haisla Nation and other Indigenous working professionals in BC and Alberta. We also have two non-Indigenous students who are working in partnership projects with the Haisla Nation." Says Krusekopf. "We plan to learn from our experience with this first offering to offer the program as a general RRU graduate certificate in the future." 
For more information or to be contacted about future offerings, please contact RRU Admission.