Timeout: How sport has dealt with the pandemic
Topics
Featured
Share online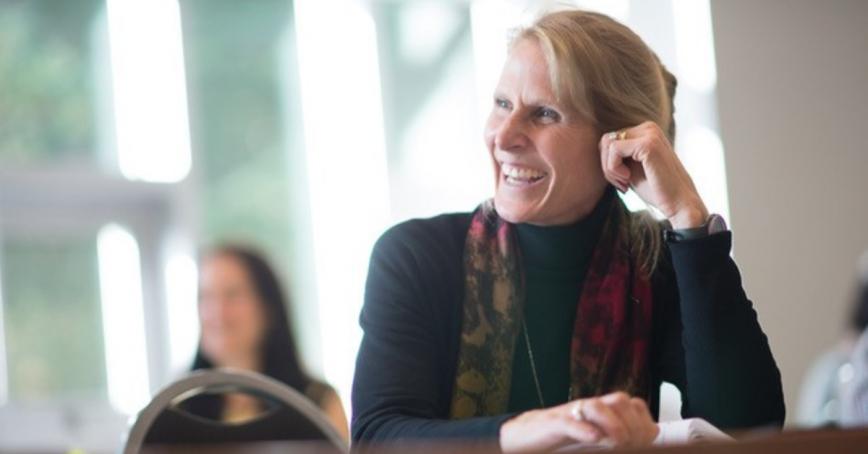 Dr. Jennifer Walinga knows high-performance sport. As a rower, she won Olympic, Commonwealth and world championship gold medals for Canada.
Now, as a professor and researcher in Royal Roads University's School of Communication and Culture with a focus on sport leadership and organizational change, she is bringing an athlete's dedication and a scholar's sharp eye to the effects of COVID-19 on the top sport groups across Canada, members of the Canadian Olympic and Paralympic Sport Institute Network (COPSIN).
Working closely with national and provincial sport organizations, Canadian sport institutes and centres provide training facilities, coaching and athlete development programs, as well as sport science and medical expertise.
Walinga has received a grant from the Social Sciences and Humanities Research Council, a federal research-funding agency, to study strategies for reflection and resilience building amongst COPSIN member organizations amidst the pandemic.
She uses the analogy of a timeout in a game, which "can act as an opportunity for the team to regroup and refocus on their own game plan." COVID-19 forced a timeout on sports organizations large and small as provincial health authorities imposed, and repeatedly changed, safety guidelines.
Because COPSIN employs a roundtable approach, its communication structure helped members share information and best practices to avoid duplication of effort, says Walinga. She interviewed COPSIN leaders along with her research assistant, Andrea Burk, who has played rugby for Canada. The leaders interviewed described how COVID revealed organizational strengths and weaknesses, as well as gaps and opportunities for operational excellence.
But over the highest level of sport in Canada and around the world loomed the 2020 Summer Olympics in Tokyo.
Awaiting a decision from the International Olympic Committee on whether the Games would go ahead, the Canadian Olympic Committee last March pulled the plug, worried its athletes couldn't safely train and avoid infection. That decision forced reflection by sport leaders, Walinga says, and those she spoke with talked about its importance.
"Just like the pandemic has revealed to the whole world that it's about human health and social health, really, that's at the centre of sport as well," she says. "The only reason we do sport is for development of the human being and, therefore, society: striving."
The next step, Walinga says, is a renewed focus, not just on medals, but on the health of athletes and the importance of sport to overall public health.