Sport researcher on the cost to survivors for speaking up about abuse
Topics
Featured
Share online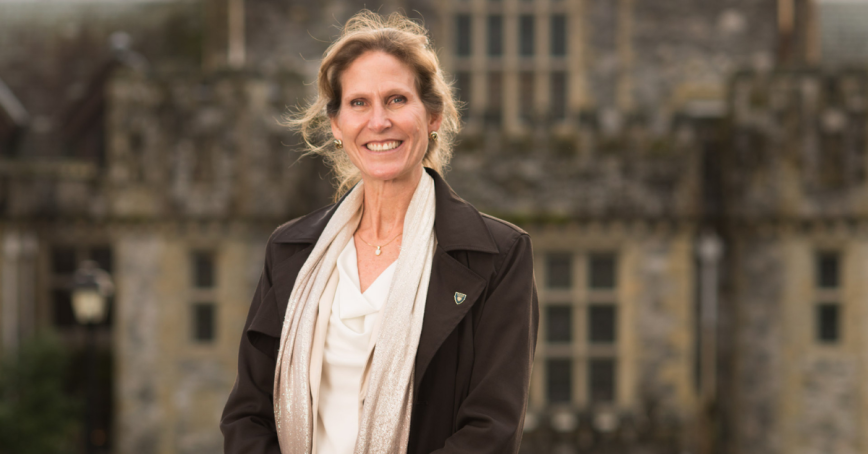 Sport in Canada faced a reckoning in 2022 as athletes, national sporting bodies and even the federal government grappled with news of abuse exposed.
Bob Birarda, a former Team Canada and Vancouver Whitecaps women's soccer coach, was sentenced to 16 months in jail after pleading guilty to three counts of sexual assault and one count of touching a young person for a sexual purpose.
Gymnasts for Change, representing more than 500 current and retired athletes, called for an investigation into their sport.
And Hockey Canada was embroiled in controversy over payments it made to victims of abuse by players.
In each of these cases, the stories of survivors of abuse have been at the forefront, integral to the search for justice.
But what price do survivors pay by telling their stories? And is there a way to protect them from retraumatization?
Communications expert and sports researcher Prof. Jennifer Walinga  is a former member of Canada's Commonwealth, world and Olympic gold medal rowing teams between 1983 and 1992.,  She says in her experience supporting a number of athletes in their safe sport cases, she learned "if they had an opportunity to state their claim and fight for justice, in the process, they had to share the story again and again and again — and often under some sort of cross-examination scenario, so they felt judged and accused and questioned and disbelieved as well.
"We forget that these people have gone through something horrific," Walinga adds. "And there's evidence to show that whether it's sexual, physical, emotional, psychological, the impact is similar."
Understanding of the myriad impacts of different types of abuse is crucial to make the disclosure of abuse and the striving for justice safe for survivors and the people who support them, she says.
Walinga notes the three levels of response people who expose their own abuse often experience: internally, there's shame, self-doubt and self-blaming; among other people, they can encounter disbelief; and within society, they may meet more shaming as well as victim blaming — for example, comments such as "How short was your skirt? Did you consent?"
Questions like those expose a lack of understanding of power imbalances, especially in high-level sport, where coaches have immense control over athletes' ability to compete and even their funding, she says.
"That's the biggest thing: you love it so much, you just don't want to sacrifice it, so you'll compromise," she explains. "Which is what draws narcissists and abusers into the space — they understand how vulnerable people are in that realm."
Awareness of these factors is crucial in making all sport safe and, when it isn't, helping survivors when they speak out so they aren't retraumatized.
Just as athletes, coaches and even fans have become more aware of the dangers of concussions, Walinga says, they're starting to become more enlightened around the overall health and safety of athletes. They're also better understanding the distinctions between, for example, coaches who push their charges and those whose behaviour crosses the line into abuse — or "How do we push the limits in a healthy way that doesn't injure?"
"I think we're just learning, recognizing the real impact of some of these things we might have been careless about," she says.
---
We always want to hear stories about the people, programs and places that are the Royal Roads experience. Share yours via the RRU Story Exchange and it could be featured on our web site and social media.