Search for change: Querying something better
Topics
Featured
Share online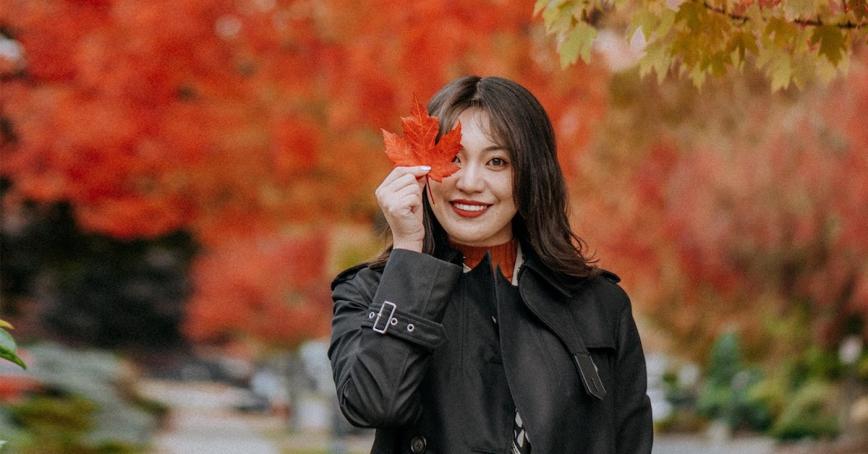 When recent university graduate Wendy Wang thought about the future, she didn't know what to do. She wasn't sure what she was passionate about and she didn't want to rush into something that didn't light her up. She was at an impasse. 
Her family had always been supportive of her pursuits, but she really itched to see what life would be like far from China, where she grew up. One of the shows she used to watch depicted life as an international student in Canada and she wondered if that could be a dream she could have for herself. 
Frustrated but hopeful, she did what anyone does when they are trying to solve a problem: she asked a search engine what to do.
"I searched 'change my life + university + Canada' because I wanted to change my life and to have another different lifestyle," Wang says. 
She knew that Canada had a good reputation for education and she wanted to learn somewhere safe and welcoming. Royal Roads' "Life.Changing" campaign came up in her search results and Wendy was inspired.  
"The universe is telling me, 'Hey, you need to go here. See? They have everything you need. Why not?'" says Wang. "Let me just try to apply, there's nothing to lose. If I can get the offer, then I'll just pack myself and go."
Wang was admitted; she pursued a Masters of Arts in Intercultural and International Communication, a logical stepping stone from her bachelor degree in communication. She promised her parents she would return to China as soon as she graduated, but the universe had other plans. 
Wang is still at Royal Roads almost six years later, because she graduated and joined the staff in the role of coordinator at the Global Learning and Language Centre. Now she helps international learners feel welcome, supported and encouraged to pursue their dreams knowing they have help available if they need it. 
She sits by the ocean on the Royal Roads campus during her lunch break. It's her happy place.
"I prefer to prepare my own meal and I can take it, go for a walk to sit down by the water and enjoy my fantastic lunch view. That's like therapy, it just calms you down. You're telling yourself, 'Don't take anything in your life for granted. It's so nice here. I'm just so lucky to be here every day.'"
When asked what new international students might expect, she spoke of homesickness and other challenges. But her advice was simple: "Just do it. People on the campus are really friendly and welcoming. Don't worry, you're in good hands. Know that there are people here expecting you." 
The Global Learning and Language Centre is available to support new students with challenges. Once upon a time, Wang was one of the students welcomed at the Centre. 
"I was courageous enough to make this decision to go somewhere really far away from home, and to be living in a completely different cultural environment. That decision I made has changed my life. I'm currently also changing lives. Higher education is something that can really make this world a better place," says Wang.
For Wang, the words she typed into a search engine were the beginning of a life-changing adventure.