Topics
Featured
Share online
Prof. Vannini's latest documentary Inhabited, is now available. The 90-minue film "transports us to iconic national parks and introduces us to the species that the world has forgotten: human inhabitants."
The wilderness might evoke images of pristine landscapes or uninhabited places never before discovered.
But what is 'wild' exactly? What does it look like? And what happens when we see ourselves as part of it, not separate from it?
Those are some of the questions Prof. Phillip Vannini has been asking over the last decade as Canada Research Chair in Innovative Learning and Public Ethnography.
And the inspiration behind them? A clown in Costa Rica of all things.
Costa Rica, queues and clowns
"My wife April and I and our kids were on holiday," he explains. "We found a national park we thought was far off the beaten path."
Instead, the Vannini family found themselves greeted not by lush rainforest and expansive vistas, but by a circus-like performance.
"There was a substantial queue," he says of the lineup of tourists awaiting entry into the park. "It was so typical that the park authorities actually had hired clowns and musicians and entertainers to keep us busy while we waited," he says. "The spectacle, shall we say, continued once we were in the park."
That experience was very different from what one might expect from a visit to a protected park in Canada, Vannini says.
He began to wonder what 'wild nature' means to different people across Canada and around the world.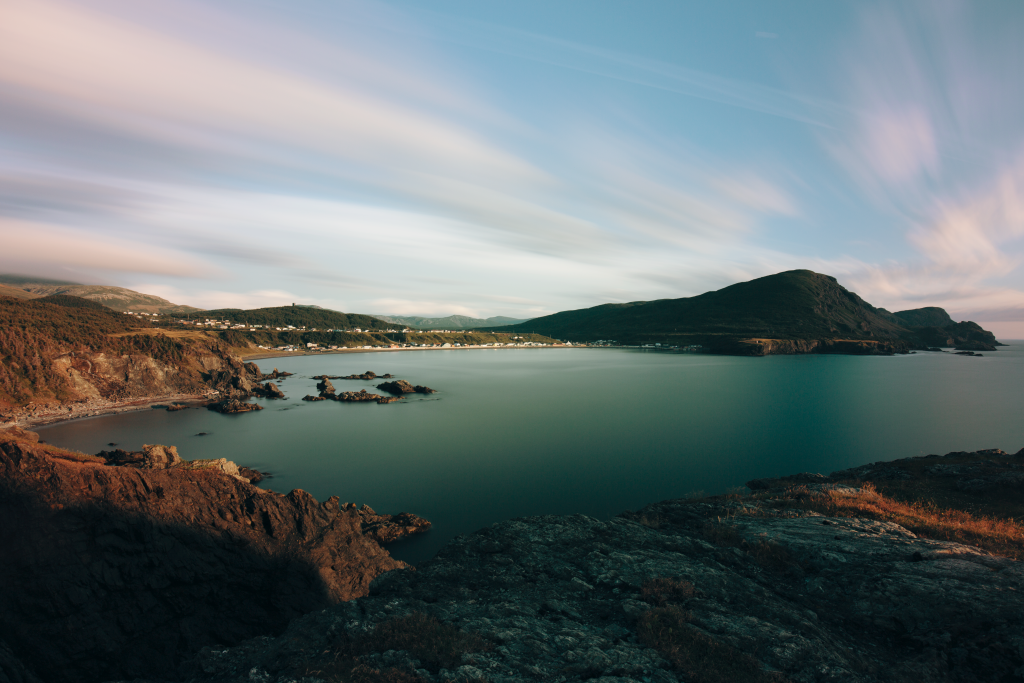 Prof. Vannini visited Gros Morne National Park, Newfoundland, as part of his ethnographic research on Canada's Natural World Heritage sites.
Finding forgotten things
That question has brought him to some of the most remote corners of every Canadian province and territory. He's sat at dinner tables to document the stories of Canadians living life off the grid and traveled to 20 UNESCO world heritage sites across five continents to meet the people who call them home.
In our hyper-connected, hyper-mobile and urbanized world, the Gabriola Island resident says he's drawn to understanding, documenting and sharing alternative ways of life.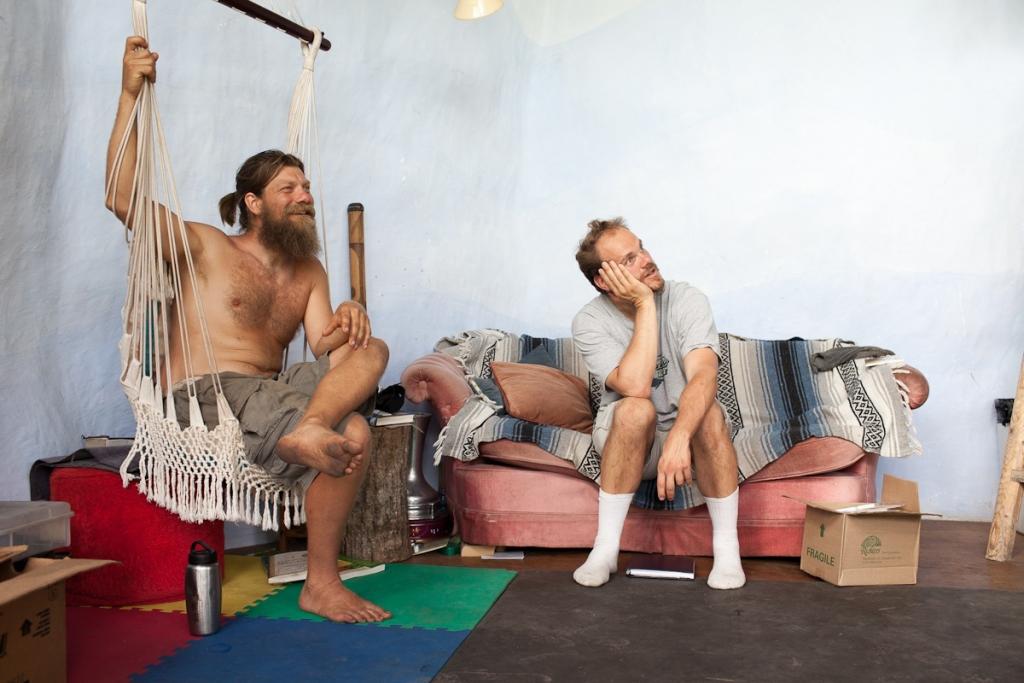 Life Off Grid is a two-year journey exploring the lives of Canadians in every province and territory who have made the choice to disconnect.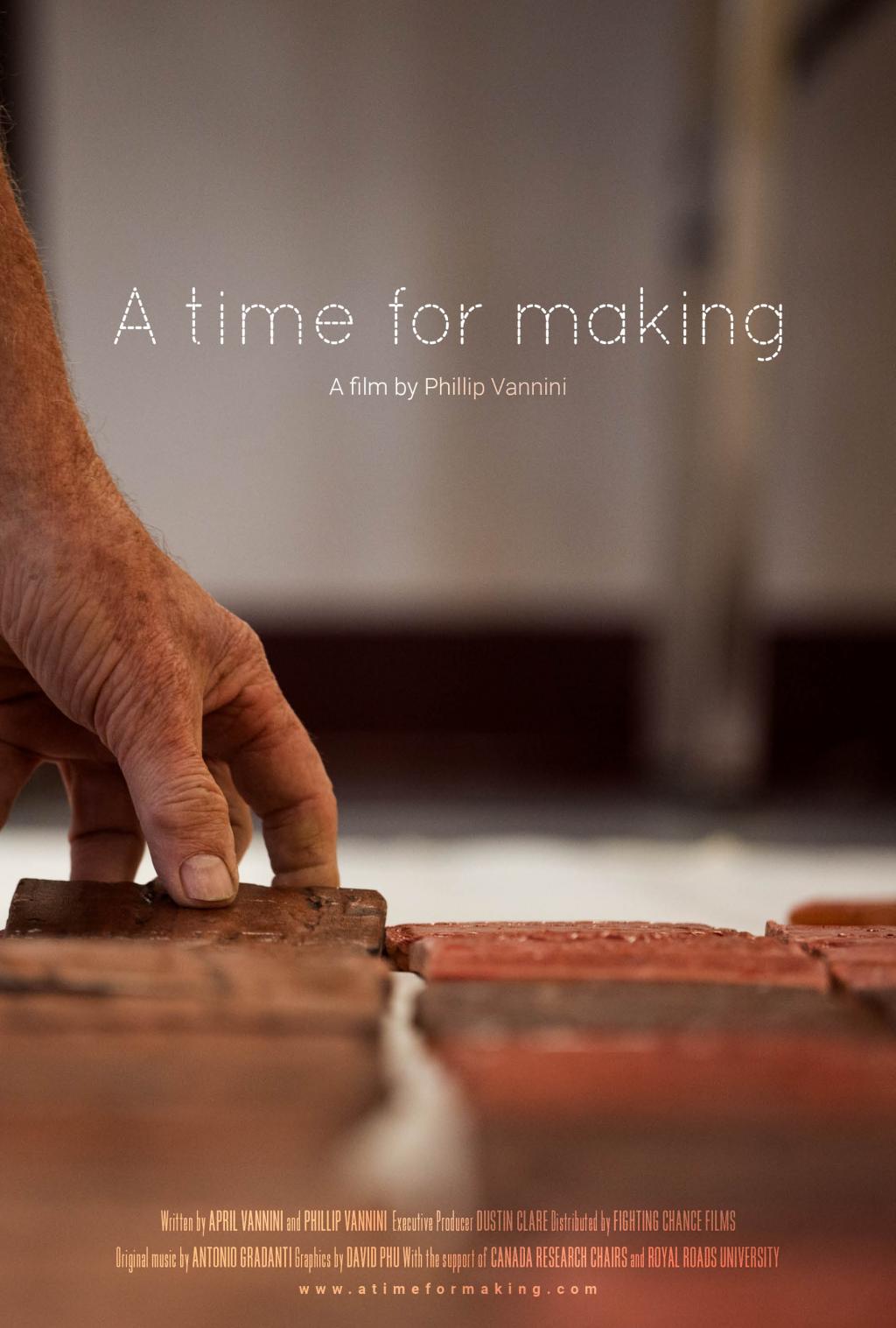 "My interest has always been in what gets easily forgotten," says the filmmaker, who, in A Time for Making, shared the intimate portraits of Gabriola Island artisans as a response to the proliferation of large-scale, profit-driven manufacturing sector.
And so that thread of a slower, more deliberate life — one with a deeper connection to the wild spaces and places around us – is woven throughout his work. That work includes the 12 books, 44 book chapters and 31 journal articles he's produced over the course of his two terms as Canada Research Chair, which ended February 2022.
But it's the five films he's also produced in that time that he's most proud.
The screen is mightier
Vannini is a public ethnographer. In short, his research is about people, for people.
"Public ethnography involves observing and taking part in a life world that you intend to learn about," says the School of Communication and Culture professor.
By making films, Vannini says he can reach a much wider audience than through more traditional means like books, which may only reach fellow academics.
"So much of the research across disciplines gets read by no more than on average 20 or 30 people," he says. "For me, public ethnography was an attempt to bring these stories that are deserving of the public's attention, back into the public domain."
He knew there was a place for his research on library shelves and in bookstores. But he also knew he wanted people to be able to access it and enjoy it from their living room couches — maybe even with a bowl of popcorn.
Early on in his CRC, Vannini decided he needed to invest in the tools to make that happen. He bought cameras, tripods and boom microphones and learned to use them, even though up until that point, he'd only ever used a camera on vacation.  
Soon, he began filming and producing his own ethnographic films that could compete with the best documentaries on Netflix. Films like A Time for Making and Inhabited, a movie about the people who call UNESCO Natural World Heritage sites, home. (The latter he produced with wife and Royal Roads associate faculty member April Vannini).
Vannini estimates Life off Grid, which he produced with Jonathan Taggart, has been viewed by 20 million people. The documentary has been screened across the world and is accessible through Amazon Prime, iTunes and Google Play among other streaming services
"When you ask yourself, 'which medium is more powerful?' the answers pretty obvious," he says.
A step forward
While Vannini never intended Life off Grid to inspire 20 million people to cut ties with their utility providers, he hoped it would inspire them to think about their own energy consumption.
"I hope that my work stimulates people's imagination by opening the window for them into a different life world," he says. "I hope that I can push them to question their own life world and perhaps even reconsider their choices."
And it seems, there's a greater desire for content like this than ever before – content about a life lived more slowly, with a deeper connection to the environment.
When the pandemic hit and lockdowns went into effect, Vannini saw his audiences increase tenfold. Was it the COVID-effect? Were people looking to travel vicariously through others? Were they looking to become ring masters in their own lives after confronting the 'clown in the forest' that is COVID-19?
All of the above, says Vannini, but he thinks it also has to do with a growing appetite in renewable energy technologies.
"If a share of those viewers has, at the very least, questioned how many watts they waste on a daily basis just by leaving lights on or by leaving a heater on in a room that they're not in, to me that's a step forward."
This story is part of our Research in Action series, which showcases innovative, relevant and real-world research of Royal Roads faculty